Since pressing charges against six Baltimore police officers in connection with the death of Freddie Gray, State's Attorney Marilyn Mosby has been in the news quite a bit for other reasons.
She was interviewed by Vogue and got invited onstage by Prince at his concert for Gray.
Then she said her Twitter account was hacked after questionable "favoriting" of anti-cop posts; and a video surfaced of her appearance on "Judge Judy" from 2000.
But on Friday Mosby stood upon a very different platform — at the circus.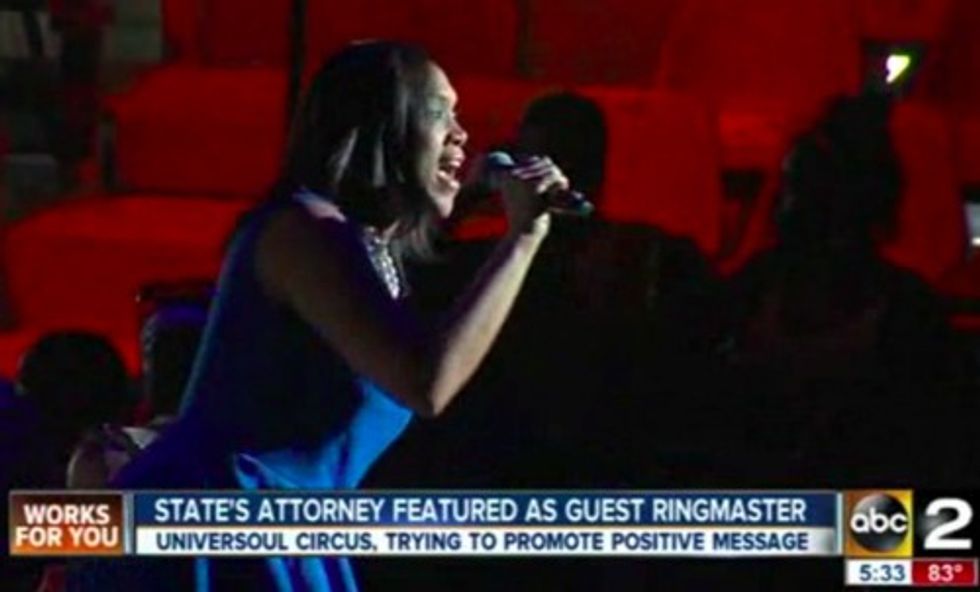 Image source: WMAR-TV
As a guest ringmaster.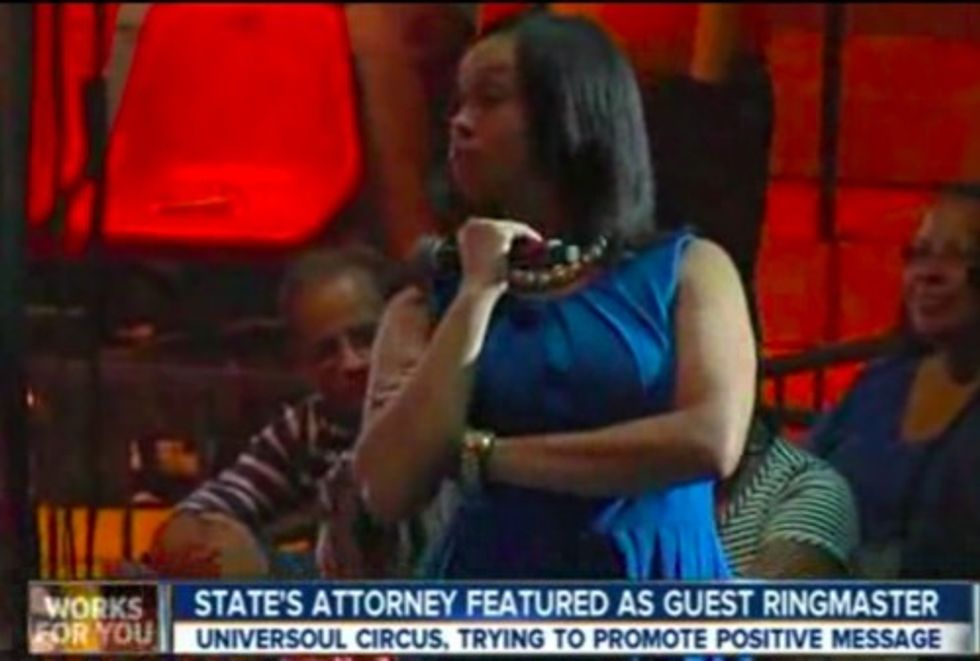 Image source: WMAR-TV
She and her husband, City Councilman Nick Mosby, also were to receive an award from the UniverSoul Circus "for their commitment to the well-being of the Baltimore community," according to a press release from the circus, the Baltimore Sun noted.
A WMAR-TV reporter — noting Marilyn Mosby got the loudest of the cheers when she was introduced under the big top — acknowledged that "of course not everyone thinks that it is appropriate that she be making these types of appearances."
"I am honored to be a part of this initiative and my girls and very excited to see Mommy as a ringmaster!" Mosby said via a statement released by her office Thursday night, the Sun reported. "They have been asking about the circus every day since April 3rd, when I received the invitation."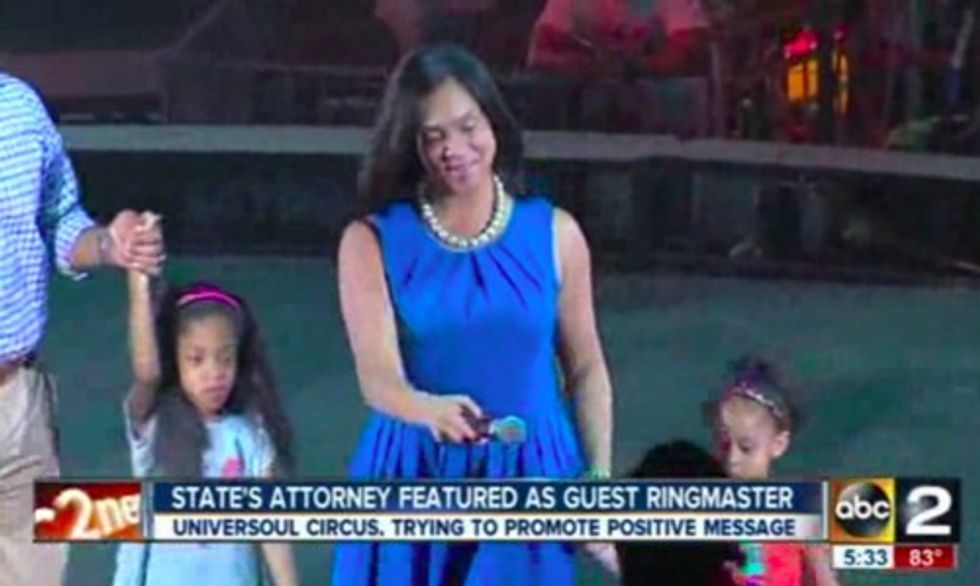 Image source: WMAR-TV
In addition to criticism she's received for her May 1 charges against the arrested Baltimore police officers, Mosby has also been accused of conflict of interest — and the officers in question filed a motion for her to be taken off the case. The Sun noted that her husband is considered a potential candidate for the 2016 mayoral race.
(H/T: Weasel Zippers)
—
Follow Dave Urbanski (@DaveVUrbanski) on Twitter