Story by the Associated Press; curated by Dave Urbanski
WASHINGTON (AP) — The Washington Post is reporting that at least four Americans are being held in Yemen by rebels who toppled the U.S. backed government.
The report cites unnamed sources who say that the Americans are believed to be imprisoned in the capital Sanaa. Saudi Arabia has repeatedly bombed the city in a campaign to oust the rebels, known as Houthis, from power.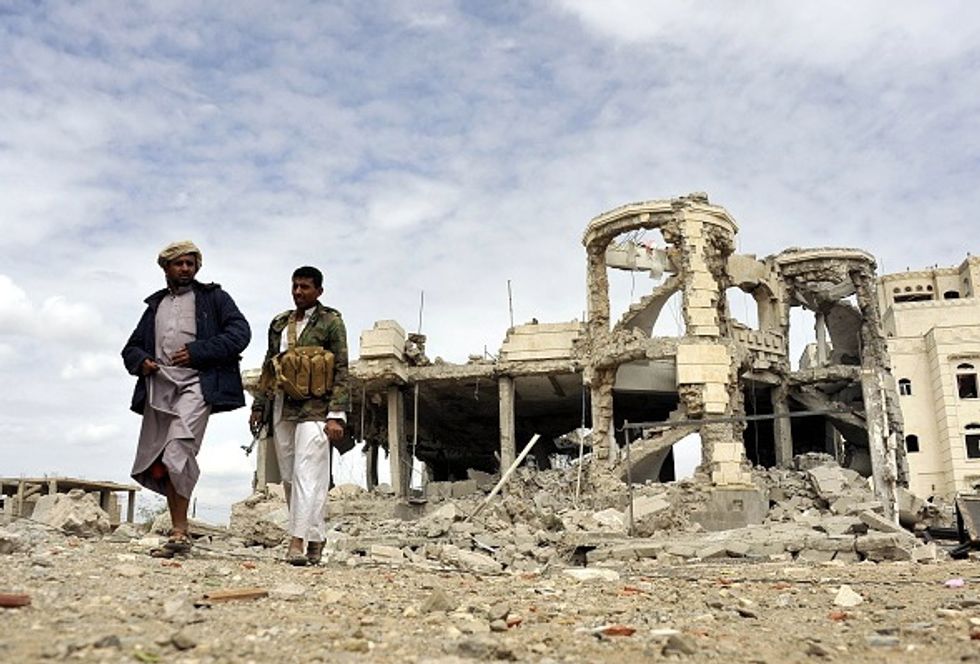 Armed members of Houthi militia inspect a destroyed house of a Houthi leader after it was hit by airstrikes of the Saudi-led coalition in Sana'a, Yemen, on May 29, 2015. (Image source: Muhammed Hamoud/Anadolu Agency/Getty Images)
The sources say that attempts to free the Americans have failed.
The report says none of the Americans held is a U.S. government employee. Three of the prisoners held private sector jobs, and the fourth holds dual U.S. Yemini citizenship.
The Post report says the newspaper is withholding details about the four, at the request of relatives and U.S. officials who cited safety concerns.
—
Follow Dave Urbanski (@DaveVUrbanski) on Twitter