Lebanese filmmakers have released a trailer for their upcoming film that fantasizes about the conquest of Israel's northern Galilee region in the year 2019, portending a later full "collapse" of the Jewish state.
"This is a movie that imagines the collapse of the Zionist entity starting from the Galilee," reported Lebanon's Hezbollah-affiliated Al-Manar television, as translated into English by Israel's Ynet.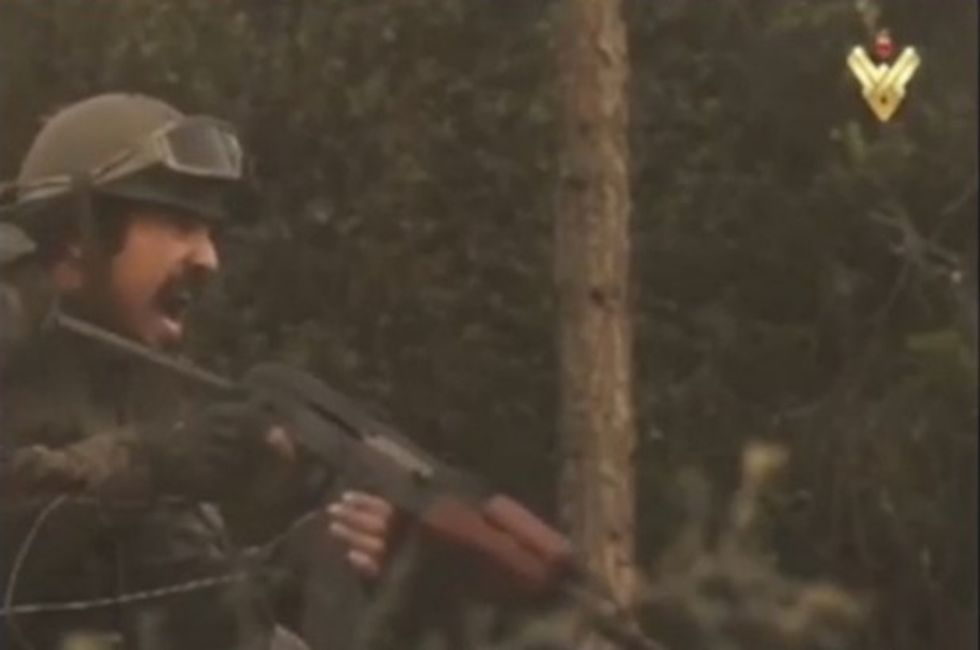 The film enacts Hezbollah's invasion of Israel's Galilee in 2019. (Image source: YouTube)
In the description of the trailer posted on YouTube, Al-Mayadeen, a broadcaster sympathetic to Hezbollah, calls the region that includes Jesus's hometown of Nazareth, the "Palestinian Galilee."
The film, whose title is "The Day," includes scenes showing soldiers with raised machine guns heading for an ambush and a dramatic Hollywood-style film score.
One scene shows a stereotypically dressed ultra-Orthodox Jewish man banging his fist on the table in frustration, presumably during his Sabbath dinner with traditional wine and fish. In fact, Israelis who live in the Galilee are mostly non-religious Jews or Christian and Muslim Arabs.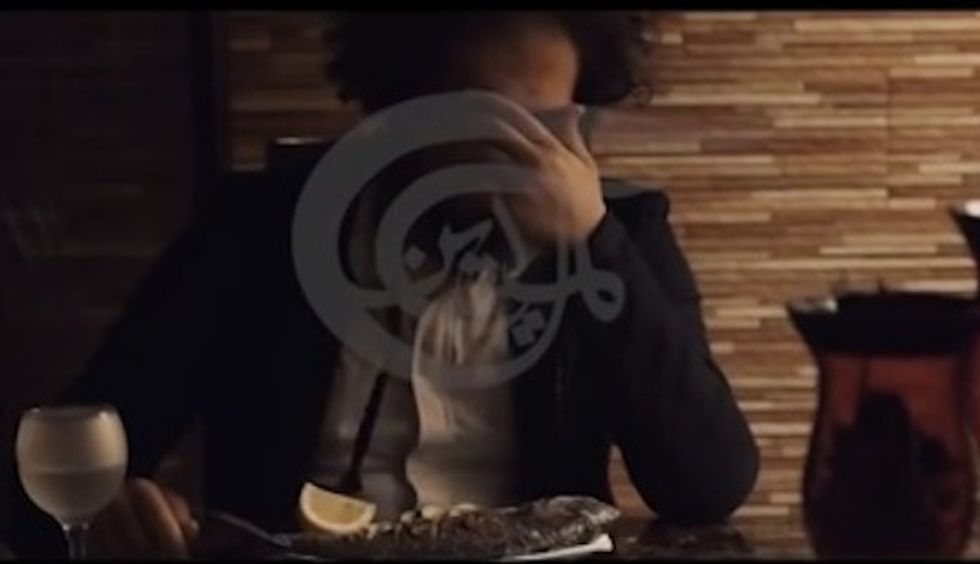 The stereotypically dressed ultra-Orthodox Jew acts distraught during the dramatized Hezbollah invasion of Israel. (Image source: YouTube)
Those behind the film say Hezbollah leader Hassan Nasrallah's calls to invade the Galilee made a "big impact" on them.
"We tried using a scenario to show the world how it will look when Israel is obliterated and how the takeover of the Galilee will look and how it will affect the enemy militarily, politically, economically and what the reactions here in Lebanon will be like," Lebanese screenwriter Mohammed Fachs told Al-Manar.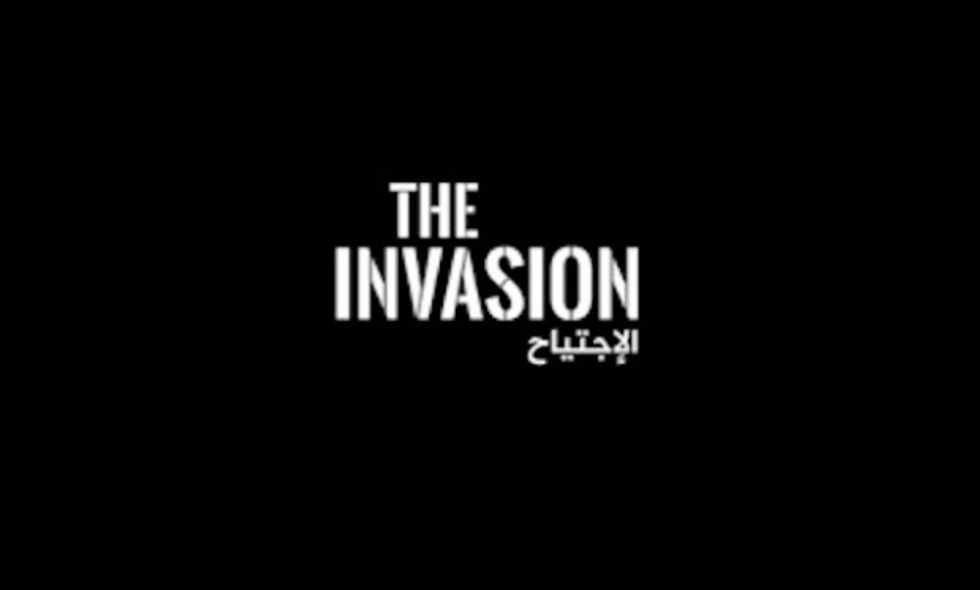 The gist of the Hezbollah-inspired film in one word. (Image source: YouTube)
Last week marked the 15th anniversary of Israel's withdrawal from southern Lebanon.
Hezbollah's image has domestically taken a beating in recent years, with many Lebanese questioning the Shiite Muslim extremist group's deployment of troops to Syria and Iraq to fight against the Islamic State group and other Sunni militants.