The pair of mothers were shocked when they heard the news.
Supposedly a geometry teacher at Encinal High School in Alameda, California, gave their sophomore daughters a doozie of an extra-credit assignment.
"It was to go into your parents' private drawers or whatever to seek out sexual toys or condoms, or anything of that nature and to take a selfie with it," Kimberly Cobene told KPIX-TV.
Cobene and Evangeline Garcia got the word last month from a counselor at an after-school program their girls attend, the station said — and now the moms want the teacher fired.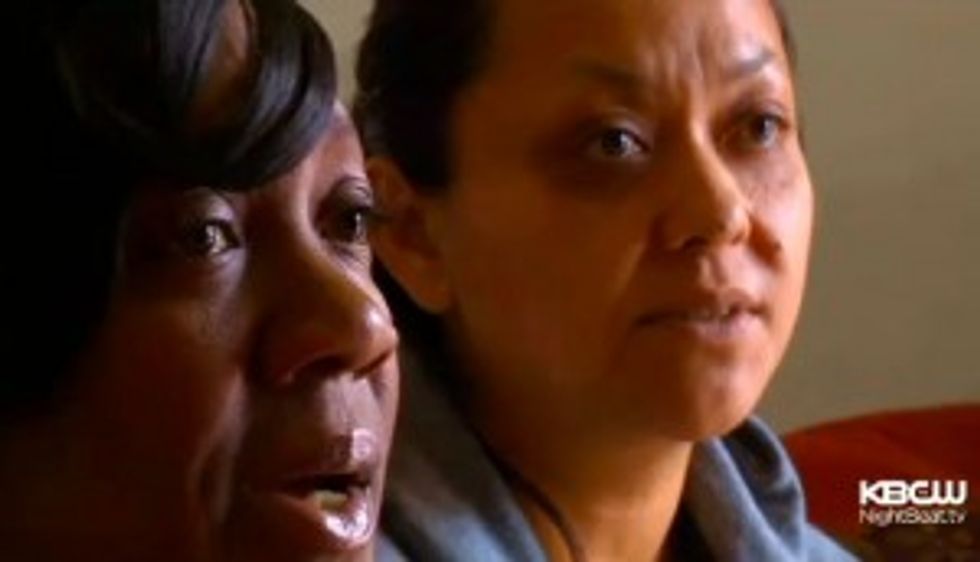 Moms mad about alleged high school assignment. (Image source: KPIX-TV)
But when they said they questioned high school administrators about the issue, they were told the assignment may have been a joke — and that's about all they were told.
"From what I understand, a student actually did it and he used that as an example of what it should look like for the other students," Cobene told KPIX.
"It's a geometry class," she added. "Even if it was a sex-education class, I think that's a little far out."
"We don't feel comfortable with our children in his presence," Garcia told the station. "All they could tell us is that, 'Oh, this is an HR issue. It's being investigated.' They are not at liberty to tell me anything other than that. It's kinda been the runaround."
Susan Davis of the Alameda Unified School District told KPIX she couldn't divulge any details since it's an "ongoing investigation."
The mothers, however, aren't interested in waiting.
"If the school and the district doesn't protect them, I will," Cobene told the station. "I will."
(H/T: Weasel Zippers)
—
Follow Dave Urbanski (@DaveVUrbanski) on Twitter