Glenn Beck on Monday railed against those who he believes are "redefining" what bravery truly means. On his radio program, Beck specifically singled out those who are praising former Olympic champion Caitlyn Jenner's decision to come out as transgender, but care little for the suffering and bravery of those in the Middle East.
Beck has made it clear that he wishes Jenner nothing but happiness, but believes Americans have lost perspective of the struggles in the world if they see her actions as the highest form of bravery.
"How many hours of network time have been lost forever on Bruce Jenner?" Beck demanded. "Every story like that drowns out the voices of those who have been beheaded. Their voices cry out from the blood-soaked sands of Libya. We have become a people that, quite frankly, are absurd."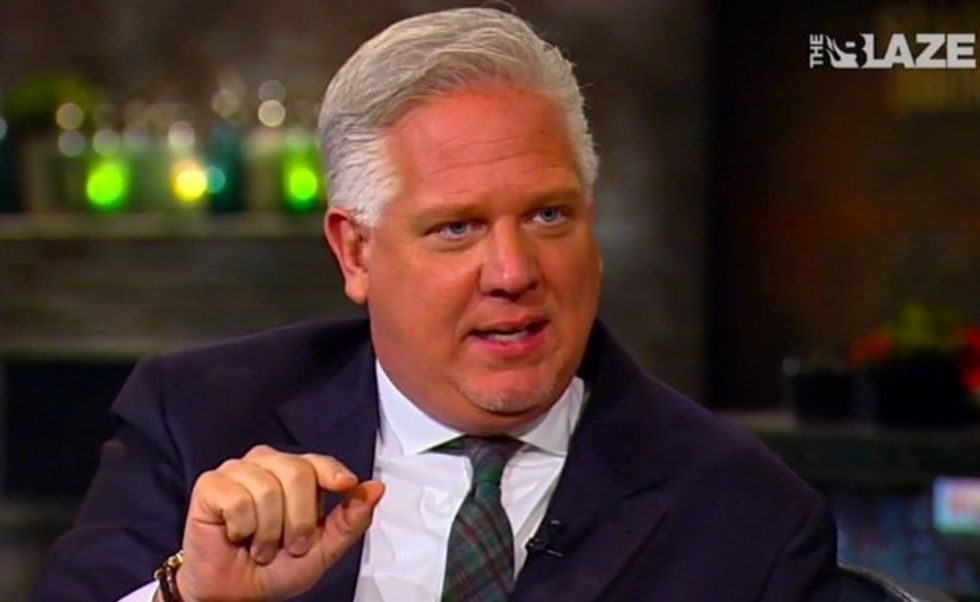 Glenn Beck speaks on his television program June 8, 2015. (Photo: TheBlaze TV)
Beck discussed the redefining of bravery before announcing a new initiative to bring aid to the victims of persecution in the Middle East, and a tour to wake churches to the horrors happening overseas. On his television program later that day, Beck said the discussion about bravery felt "so right."
"The way we're taking Caitlyn Jenner and now redefining bravery and saying, 'He's brave, she's brave.' And then we dismiss the father who emailed me who said, 'My children in Erbil, I was told by ISIS that I had to [tell] them that they would become Muslim or they would kill my children,'" Beck related. "He went to a priest and said, 'What do I do?' The priest said, 'God understands. Save your children.'"
But Beck said when the man returned home, his children were already being held captive by the Islamic State and, before he could speak, they refused to disavow Jesus and were killed.
"That's bravery!" Beck said. "If we can't say these things, our citizenship becomes an indictment, not an honor or a privilege. Now is the time that we have to start saying, 'Bull crap. No. That's not true. I won't say that. I won't remain quiet anymore.'"
[mlbvideo content_id=150503683]
The full episode of The Glenn Beck Program, along with many other live-streaming shows and thousands of hours of on-demand content, is available on just about any digital device. Click here to watch every Glenn Beck episode from the past 30 days for just $1!