Glenn Beck on Wednesday turned his ire on American feminists who he believes should be more concerned about the systematic oppression of women in the Middle East than getting someone else to pay for their birth control.
"The feminist movement ... has been reduced to political hackery," Beck said on his television program. "Ground zero for the war on women? Not here. I mean sure, abortions aren't free yet, I know. ... But you want to know where real persecution is happening? Over in the Middle East!"
"Where are the cute little feminists standing up for all those who are forced to marry, cover their faces, sew their private parts closed, the subjects of stoning for not obeying Islamic law, which allows them to not walk outside without a man?" Beck demanded. "You know, all those great things!"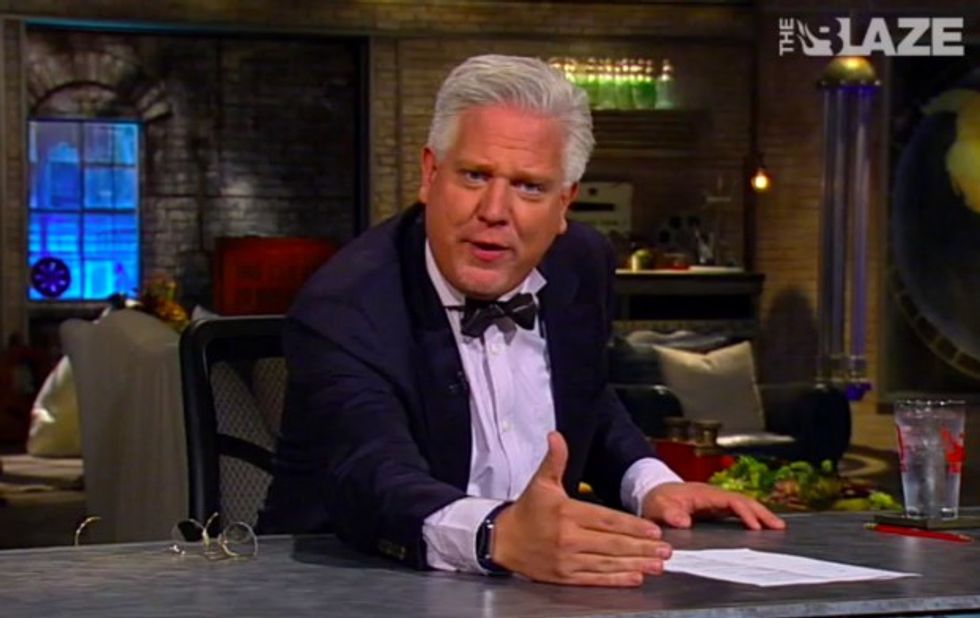 Glenn Beck speaks on his television program June 10, 2015. (Photo: TheBlaze TV)
"Where are the feminists standing for the women suffering under the accepted systematic rape and brutalization of Muslim women!" Beck continued. "I hate Muslims? No! A lot of Muslims apparently hate Muslim women!"
Beck said that in America, we're preoccupied "playing political games, inventing oppressions, creating villains" when there is real evil to be confronted. And the same people who "line up" to condemn Chick fil-A for its pro-traditional marriage stance are nowhere to be found in the fight against those who are throwing homosexuals off the roofs of buildings.
"We need to stand with those who are truly suffering in the world," Beck concluded. "All lives matter. All of them! Black lives, white lives, blue lives, female lives, American lives, Middle Eastern lives, Muslim lives, Christian lives, atheist lives, homosexual lives. All lives matter."
[mlbvideo content_id=154848283]
The full episode of The Glenn Beck Program, along with many other live-streaming shows and thousands of hours of on-demand content, is available on just about any digital device. Click here to watch every Glenn Beck episode from the past 30 days for just $1!