A video posted online Thursday by Boeing shows a 787-9 Dreamliner display the aircraft's technical capabilities by ascending into the air with an incredibly steep take off.
"Filmed above Moses Lake, Wash., the video spotlights technical maneuvers that showcase some of the airplane's many capabilities," the company said in a press release.
— Scroll down for video —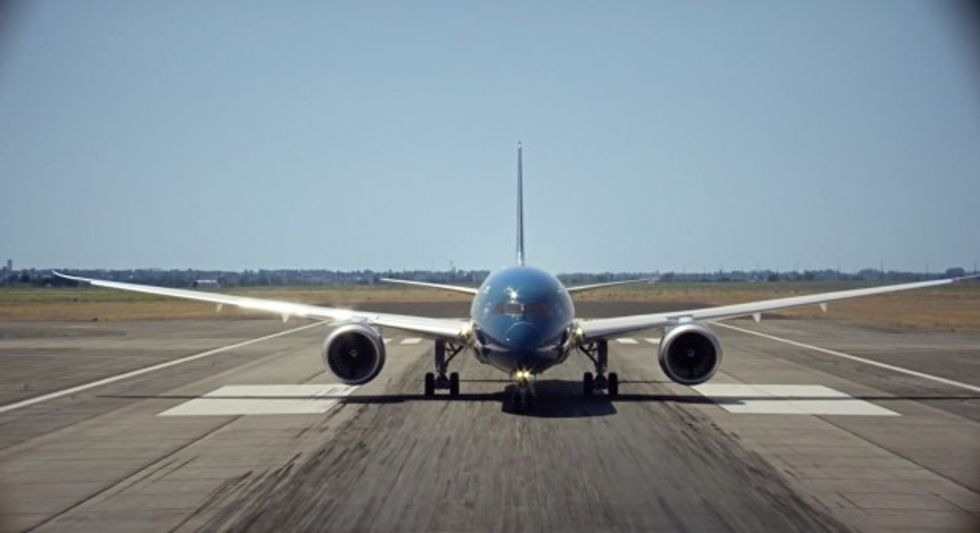 Image source: YouTube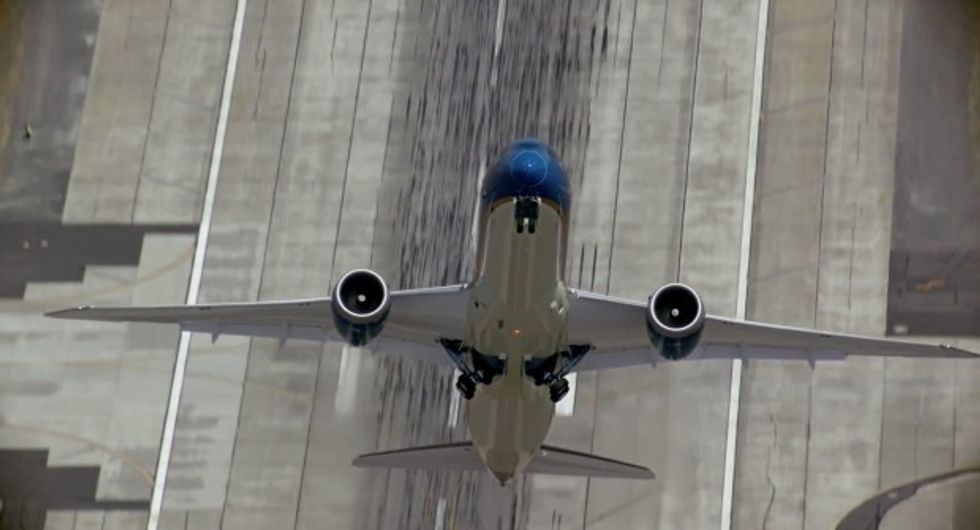 Image source: YouTube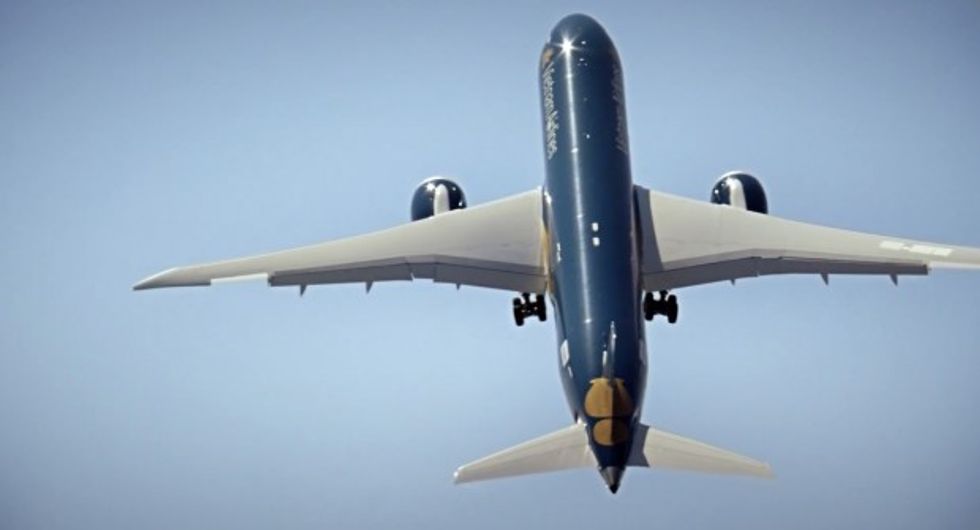 Image source: YouTube
The video was filmed ahead of the 2015 Paris Air Show where Boeing is scheduled to participate in demonstrations later this month.
Viewers on YouTube reacted to the impressive take off.
"Wow," one commented.
"That rocket-like takeoff is unreal!!!" echoed another.
—
Follow Oliver Darcy (@oliverdarcy) on Twitter