Jack Lucas, Chris Pom and Adam Ellington were on a small fishing boat in the Hauraki Gulf off New Zealand's Kawau Island June 6 when a great white shark swarmed the vessel, seemingly in search of lunch.
But it wasn't the fisherman the shark was after. Rather, it was their boat's engine.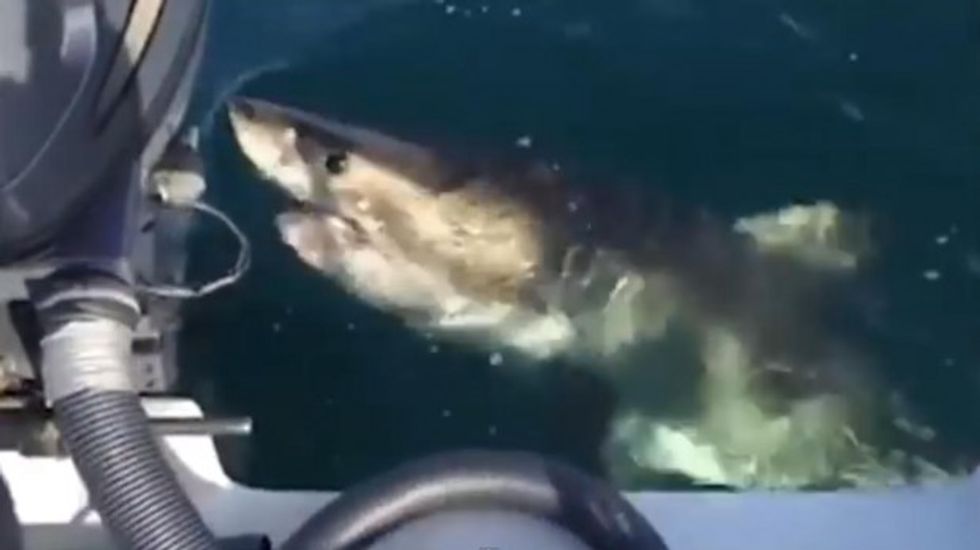 Image source: YouTube
"You could feel it was going to take the motor off the boat or try to jump in," Lucas said, according to the YouTube video description posted June 10.
While that might have been enough to cause panic for most people, the three men remained shockingly calm as the shark circled the boat for about a half hour.
He said that at first they mistook it for a bronze whaler shark but as the fish got closer they realized it was a great white shark.
"I saw that big shadow coming to the boat...we weren't too worried about it. It was quite a cool experience," Lucas said.
See the heart-throbbing encounter:
(H/T: WABC-TV)
–
Follow Jon Street (@JonStreet) on Twitter