The Spokane, Washington, NAACP official who was outed by her parents this week as falsely portraying herself as black when she is actually white once suggested she would be afraid to be around so-called "all-white" tea party members.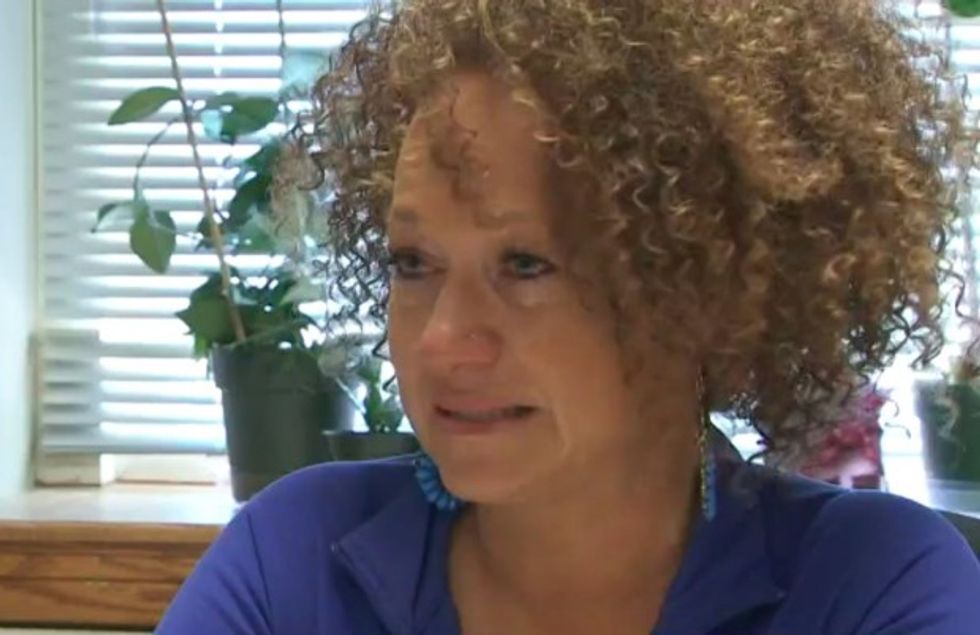 Image source: KREM-TV
National Review's Katherine Timpf dug up Rachel Dolezal's remarks on the subject in a 2010 New York Times article:
Though raised in a conservative family, Ms. Dolezal, who is multiracial, said she could not imagine showing her face at a Tea Party event. To her, what stands out are the all-white crowds, the crude depictions of Mr. Obama as an African witch doctor and the signs labeling him a terrorist. "It would make me nervous to be there unless I went with a big group," she said.
In an interview with CNN on Friday, Dolezal's parents said their daughter "has not explained" why she is pretending to be black and "being dishonest and deceptive with her identity."
(H/T: Mediaite)
---