A member of the Spokane, Washington, NAACP launched an online petition asking that chapter president Rachel Dolezal take a leave of absence until issues are resolved regarding her insistence that she's black while her parents say she was born white.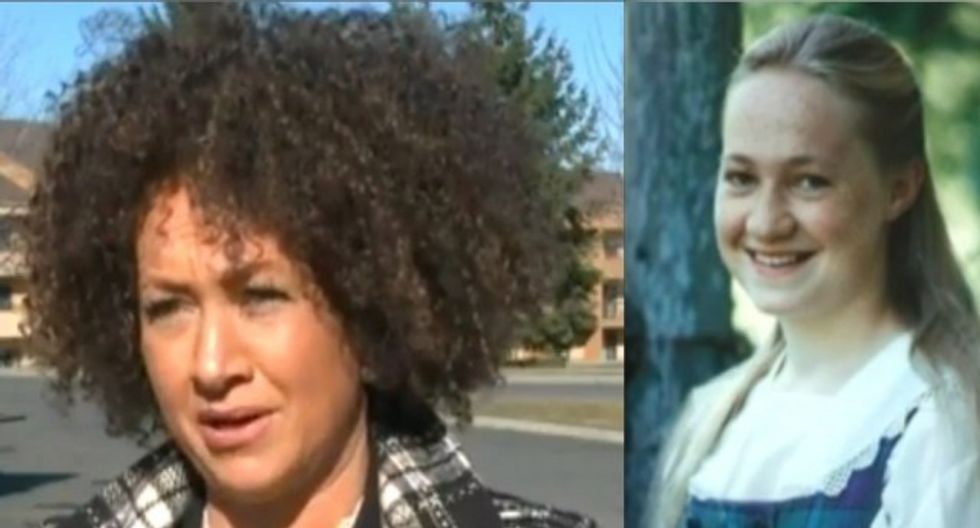 Rachel Dolezal (Images via KREM-TV)
"We do not feel that she is in a position to properly reflect the values of our communities," the petition reads. "The questions surrounding her integrity may discredit the work that has been previously done to better the movement of social justice and equality."
Kitara Johnson, the Spokane NAACP member who started the petition, told KREM-TV that she and other members were planning a protest outside a chapter meeting Monday where Dolezal said she would issue a statement about the growing controversy.
But Dolezal postponed the meeting Sunday, KREM reported: "Due to the need to continue discussion with regional and national NAACP leaders, tomorrow's meeting is postponed and will be rescheduled for a later date," the statement read.
Soon after her petition against Dolezal hit the Internet, Johnson told KREM she received a notice on her phone that Monday's meeting was cancelled and "removed from your calendar." But when KREM inquired further, Dolezal said the organization's system had been hacked and that members were being disinvited to the meeting.
Image source: KREM-TV
In regard to her petition — which has received over 200 signatures as of Sunday afternoon — Johnson said she drew it up after learning the national NAACP issued a statement supporting Dolezal, noting that race isn't a factor for leadership.
Yet for Johnson, the issue has nothing to do with the chapter president's race. "This is about integrity," she told KREM.
And it's potentially personal. "If I find out that you have not been completely honest with me, and you lied just to get close to me?" Johnson asked. "Yes, I feel betrayed."
—
Follow Dave Urbanski (@DaveVUrbanski) on Twitter