Thousands of dead fish floating and rotting in a Long Island river have caused officials angst for the second time within the month.
According to WCBS-TV, the cause of the two massive bunker fish kills in the Peconic River and bay is not officially known. A lack of oxygen in the water due to blue-green algae, brown tide, pesticides from a local golf course and runoff from a sewage plant have all been cited as possible culprits, the news station reported.
"It's not a good thing. The bottom line is how they're going to get cleaned out of here. That has yet to be seen. It's a hazard," a boat owner at a Riverhead, New York, marina only identified as Wayne by WCBS said.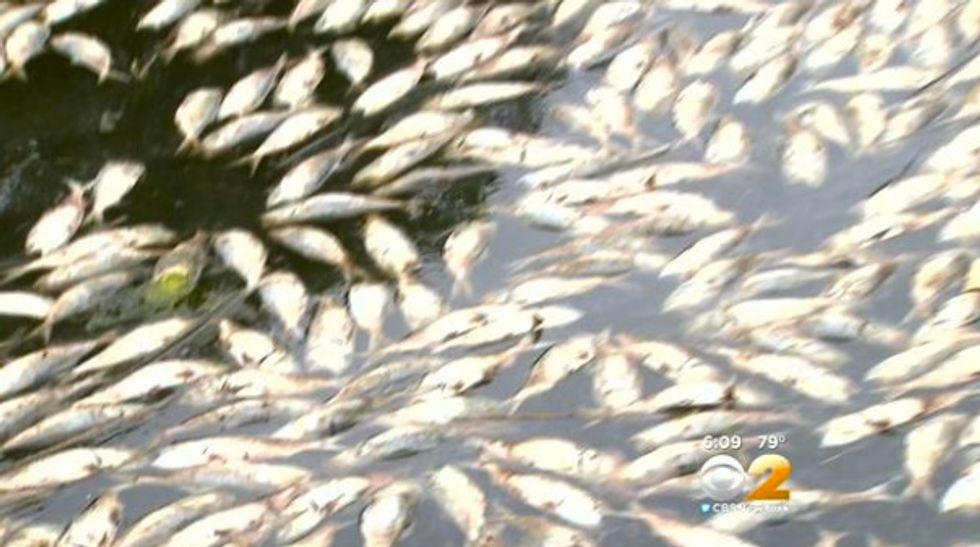 A lack of oxygen in the river is causing massive fish kills, but officials can't point to just one issue as causing the oxygen depletion in the first place. (Image source: WCBS-TV)
The city, according to the news station, plans on paying fishermen about 32 cents for every pound of netted fish they bring in.
But cleaning up the dead fish and figuring out how to stop the fish kills all together are two different problems.
In addition to the many things causing oxygen depletion in shallower water, town supervisor Sean Walter told WCBS that having too many bunker fish and too many bluefish, the smaller fish's predator, only compounds the issue.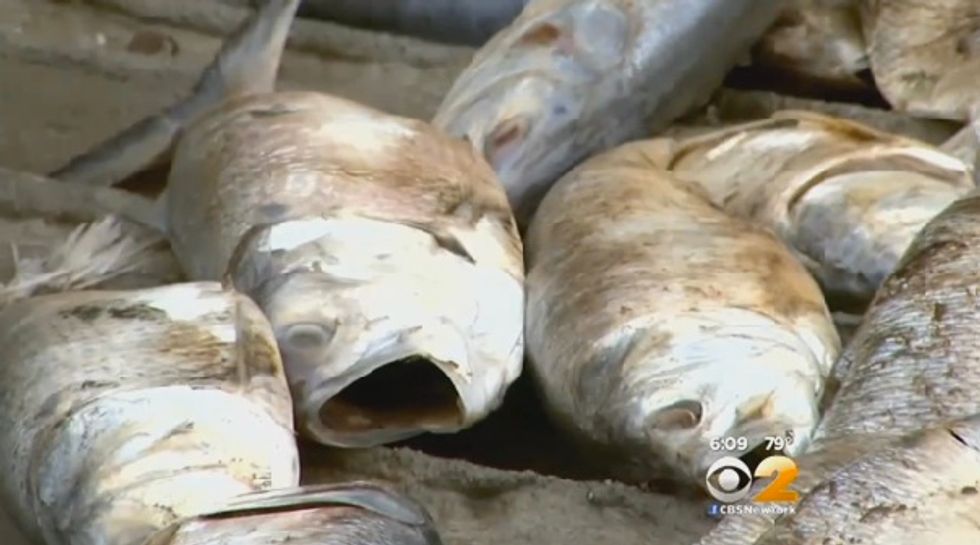 Image source: WCBS-TV
Watch the news station's report with footage of the stinky scene, which is so bad WCBS reported that campgrounds are being abandoned by patrons: