Continuing his tradition of taking his message to alternative sources, President Barack Obama will appear on the comedy podcast "WTF With Marc Maron."
Maron, a former liberal talk show host on the now-defunct Air America, made the announcement on his podcast Thursday.
"Brace yourselves. Are you sitting down? Okay. Take a breath. All right. If everything goes as planned, on Monday, I will post a 'WTF' – an episode of this show that you're listening to now – featuring myself in conversation, talking to at my home in my garage … me, talking to the president of the United States of America, Barack Obama," Maron said, according to Entertainment Weekly. "If everything goes well [Friday]. I'm talking to him [Friday]. If everything goes as planned."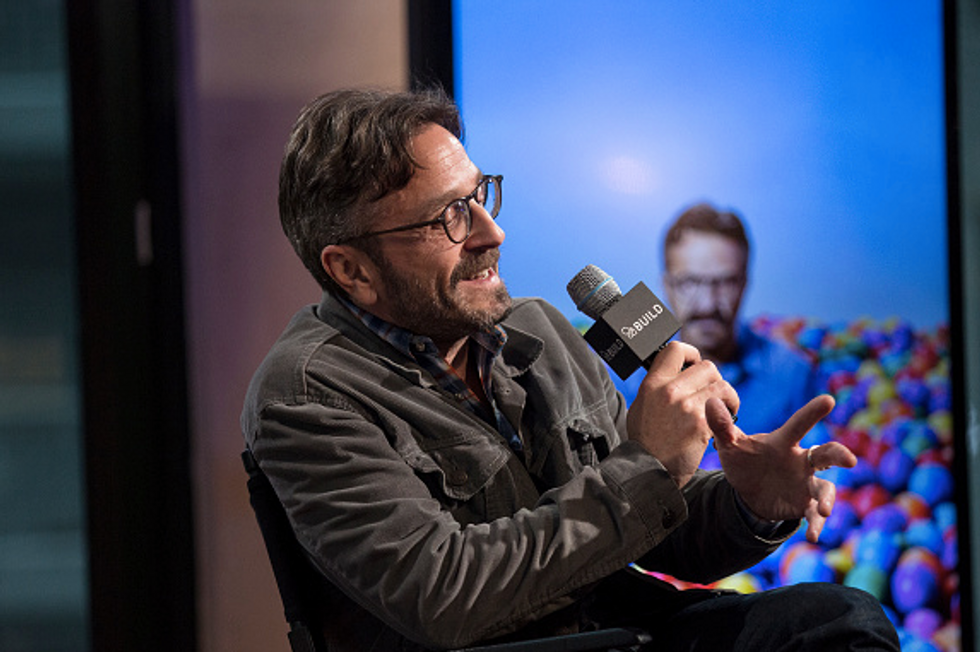 Comedian Marc Maron attends the AOL BUILD Speaker Series at AOL Studios, May 5, 2015 in New York City. (Adela Loconte/WireImage)
Obama is in California for two days of Democratic fundraising events.
Many have viewed this as a means of going around the traditional news media.
Obama previously did an interview with Zach Galifianakis for the Internet sketch "Between Two Ferns" last year. Earlier this year, he sat down with several notable YouTube personalities. He also appeared in a sketch on BuzzFeed where he made faces for selfies.
(H/T: Boston Globe)