WASHINGTON — Former Texas Gov. Rick Perry accused President Barack Obama of polarizing the American public in order to succeed politically.
"We have been led by a divider, slicing and dicing the electorate and pitting Americans against each other for political gain," Perry said Saturday morning at the "Road to Majority" conference,  where he was among numerous Republican presidential candidates and likely candidates who spoke at the three-day event in Washington.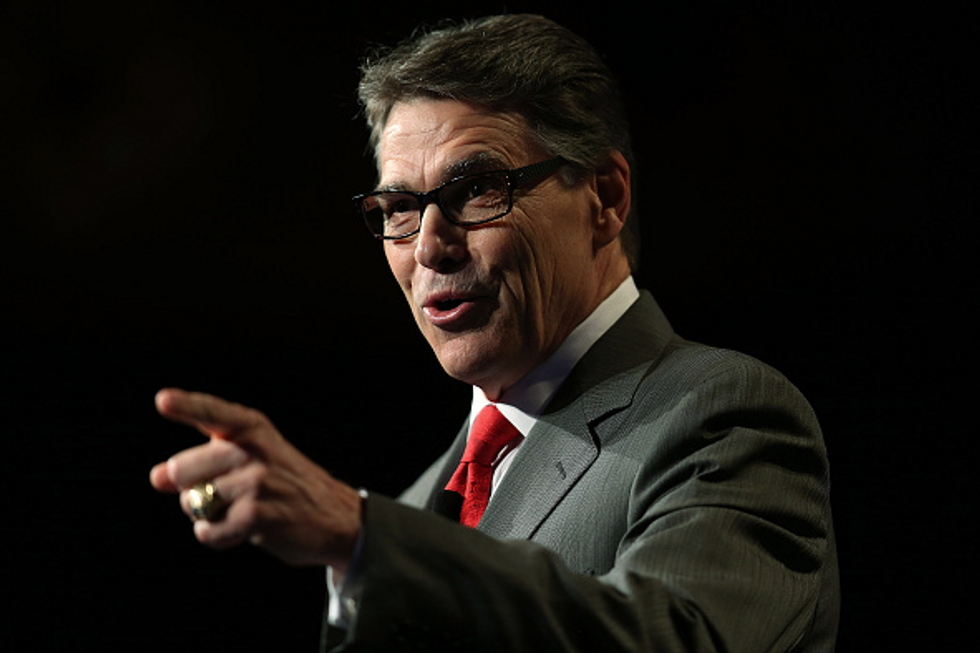 Joe Raedle/Getty Images
Perry said this polarization has been used to avoid accountability for a recovery that never occurred because of bad economic policies.
"People who are left behind, I hear you, you are not forgotten," Perry said. "As government grows and opportunity shrinks, I want to be your champion."
The former three-term Texas governor making his second presidential run also blasted Obama's national security record, primarily for allowing the rise of the Islamic State.
"Weakness at home has led to weakness abroad," Perry said. He added, "No decision has done more harm than the president's withdrawal of troops from Iraq. We won the war, but this president failed to secure the peace."
Like other candidates who spoke at the conference, Perry also talked about this week's deadly South Carolina church shooting, where a gunman killed nine people during a Bible study.
"There is something more basic to our humanity than the color of our skin," Perry said. "We are all made in the image of a loving God. We cannot let hatred and violence break the ties that bind us."
—
Follow Fred Lucas (@FredLucasWH) on Twitter