Detroit Police Chief James Craig hit back on Monday after black activists publicly criticized his characterization of suspects involved in shooting 12 people, one fatally, on Saturday as "urban terrorists."
Craig bluntly addressed the community on Sunday, saying, "You will allow this to continue if you do nothing. It must stop now."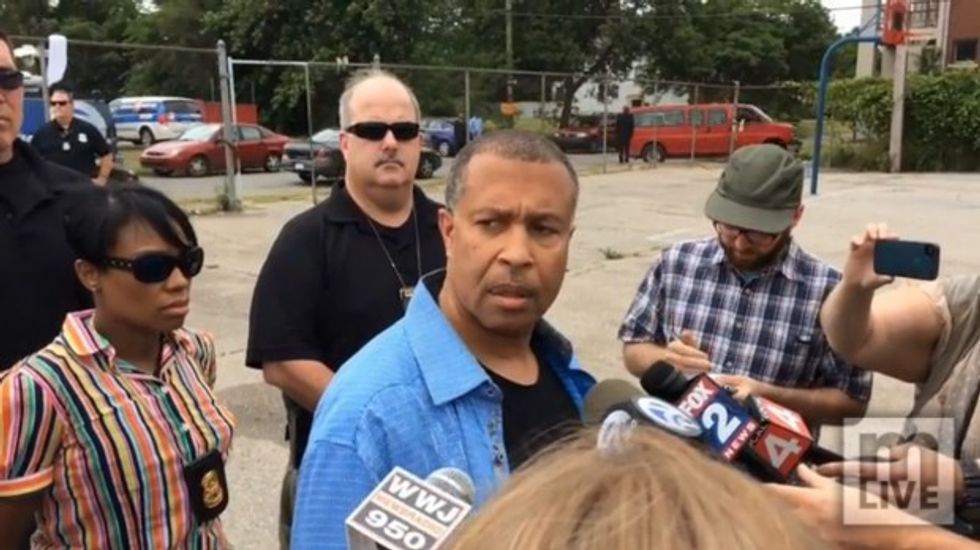 (Screengrab via MLive)
Rev. Charles Williams, president of the Detroit National Action Network, the civil rights group founded by Al Sharpton, blasted the police chief over the comments, claiming that the young men causing violence in the community are killing people because they have "no other options" and "don't know any better."
"We want to make it very much known that the young people who are causing the violence in our community are not terrorists," the activists said. "They are not urban terrorists, they are the products of bad urban policy."
Craig responded to Williams and other activists upset by his remarks — but he didn't offer an apology.
"What should we call them? I say it's urban terrorism and if it offends someone, I'm not worried about it. It is what it is," he said, according to MLive.
He continued: "And I say to the critics, when we were out there Sunday, I didn't see any of them out of the grounds working with us side by side to come up with solutions ... I'm sick and tired of dealing with the level of violence in some of our neighborhoods."
Watch video of Craig's latest comments below via MLive:
In response to the recent explosion of violence, the city has enacted a curfew for minors is in effect from 6 p.m. to 6 a.m. in an effort to reduce minor-involved criminal activity.
---