Islamic State militants reportedly crucified two boys in Syria on Monday after accusing them of eating during Ramadan, a month-long Muslim holiday in which the faithful refrain from eating, drinking and smoking during daylight hours.
The Syrian Observatory for Human Rights, a London-based monitoring group, said the boys were "crucified" on the wall of an office in the Syrian city of Mayadeen near the Iraqi border.
TheBlaze is unable to independently confirm the report, but the head of the monitoring group told Agence France-Presse that the two were hanged from a beam by their wrists.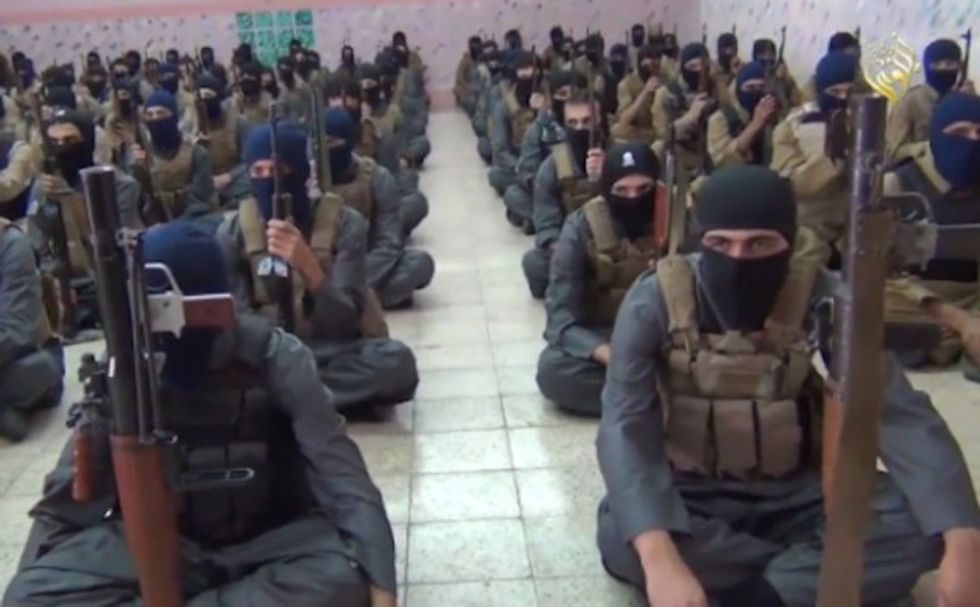 Islamic State jihadists appeared in an October video titled "Blood of Jihad" which showed military training in Iraq. (Screenshot: Islamic State video)
Village residents reported that the Islamic State jihadists "suspended from a crossbar two boys aged under 18 near the headquarters of the Hissba," the jihadist police station, Syrian Observatory for Human Rights chief Rami Abdel Rahman told AFP.
"The children have been suspended by ropes from a pole since noon, and they were still there in the late evening," he added. "Apparently, they were caught eating."
According to the report, the jihadists hung signs around their necks which described their alleged crime as "not fasting in Ramadan."
The Islamic State group has imposed Shariah law in the areas it rules in Iraq and Syria, including executing those accused of apostasy, adultery and homosexuality.