As companies scramble to scrub Confederate flag merchandise from their shelves and online stores, major U.S. flag makers have decided that they too will stop manufacturing Confederate flags in the wake of last week's Charleston church shooting.
According to Reuters, flag makers in Pennsylvania, New Jersey and Wisconsin announced Tuesday that they would stop making Confederate flags. Reggie VandenBosch, vice president of sales at the Pennsylvanian Valley Forge Flag, said the decision was made due to mounting pressure on South Carolina lawmakers to remove the flag from Capitol grounds.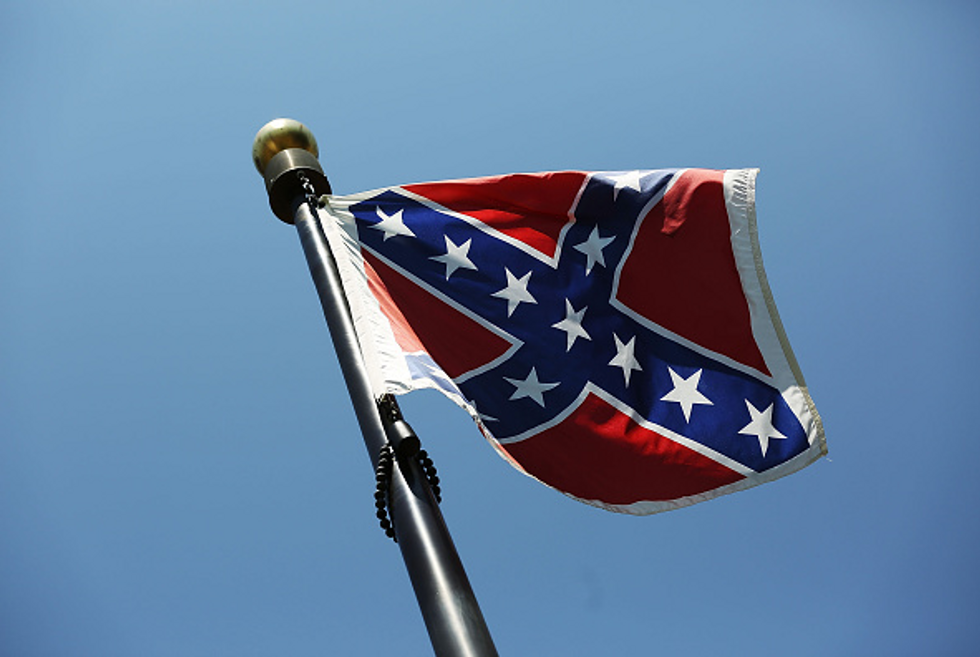 The Confederate flag is seen flying on the Capitol grounds a day after South Carolina Gov. Nikki Haley announced that she will call for it to be removed, June 23, 2015 in Columbia, S.C. (Photo by Joe Raedle/Getty Images)
"We hope that this decision will show our support for those affected by the recent events in Charleston and, in some small way, help to foster racial unity and tolerance in our country," the Valley Forge Flag company said in a statement.
Eder Flag Manufacturing of Wisconsin announced that the company decided to pull the flag because former owner Eugene Eder fought in World War II "against the forces of bigotry, hatred, and tyranny," according to Reuters.
"Our hope moving forward is that all communities are able to live together in unity so that everyone can experience the freedom and opportunity for which Mr. Eder and so many other veterans fought," Jodi Goglio, chief operating officer, said in a statement.
The debate over the meaning of the Confederate flag has been reignited over the past week after police say 21-year-old Dylann Roof massacred nine members of Emanuel African Methodist Episcopal Church last week in Charleston in an attempt to start a race war.
Of the three flag manufacturers that decided to pull the Confederate flag, only Annin Flagmakers of New Jersey still had Confederate flags listed on its website as of Wednesday morning.
Since the shooting last week, several companies — Amazon, eBay, Sears and Walmart — have opted to pull Confederate memorabilia from their virtual and literal shelves.
(H/T: Reuters)