Martin Cooper, the father of the cellphone, said as an innovation this technology is "perhaps as important as the invention of the wheel."
In a recent interview with Motherboard, Cooper talked about the history of how the cellphone we know and love today came to be and where he thinks it's going in the future, which he said is likely inside our bodies.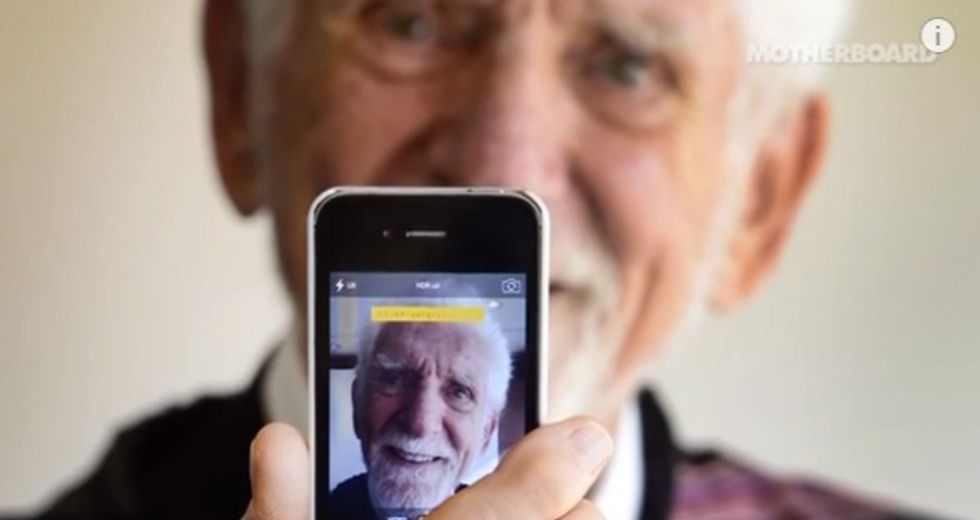 Martin Cooper is credited with being the father of the first portable cellphone. (Image source: YouTube)
Cooper told Motherboard that he thinks cellphone and personal communication is still only in its "infancy."
"We are only now learning the kinds of power that we can build into a cellphone and it will take a couple of generations before we fulfill the real promise of what a cellphone is," he said.
As for the design of cellphones, Cooper said they're "suboptimal."
"Think about how unnatural it is to want to talk to somebody and hold this flat piece of material up to your head. Doesn't make any sense at all. ... So I envision a future in which the talking part ... might be embedded under your skin under your ear along with a powerful computer that you can talk to. Someday you'll be able to think with it and that will be the optimum voice telephone."
He added that he thinks other devices will be embedded into our bodies for health and fitness purposes as well.
"And they will go through what I call a personal server, the thing that actually communicates from you to the rest of the world.
Cooper, who worked with Motorola in the 1970s, recalled making the first public cellphone call in 1973 to his counterpart at the rival company AT&T.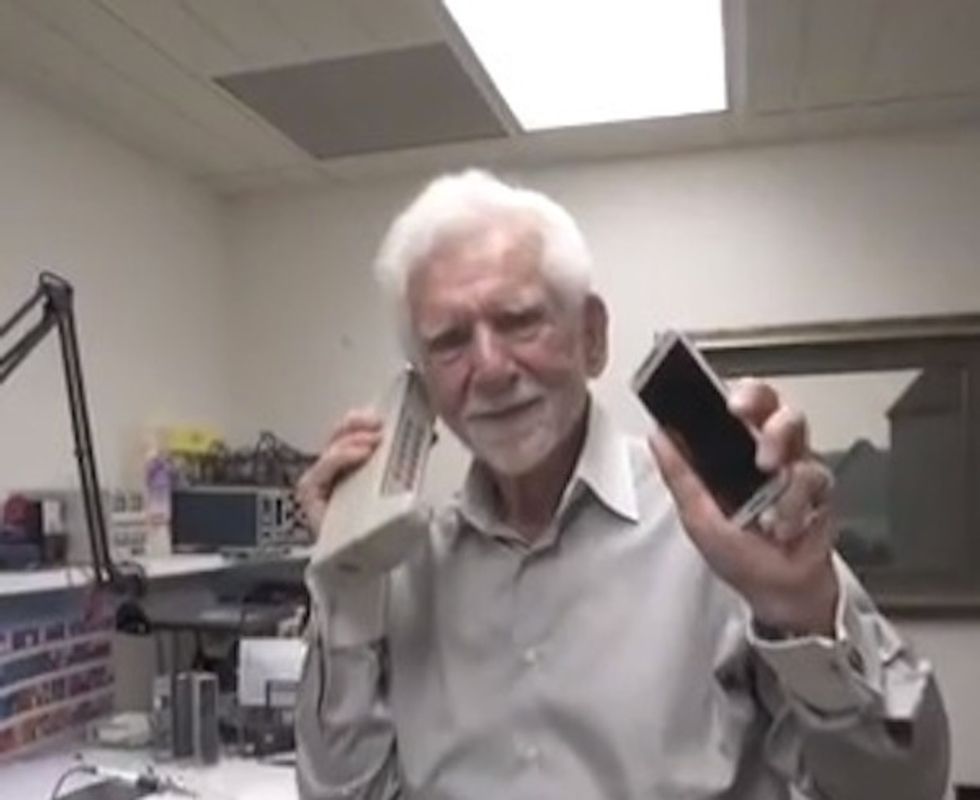 Cooper holds one of the earliest iterations of a cellphone to his ear and the modern day device in his other hand. (Image source: YouTube)
"Amazingly, he answered," Cooper remembered. "'Hi, Joel. It's Marty Cooper.' 'Hi, Marty,' he says. 'I'm calling you from a cellphone ... a personal, handheld, portable cellphone.' Silence on the other end. I suspect that he was gritting his teeth."
Watch Motherboard's full interview with Cooper for more on the history of the cellphone and his thoughts about the technology:
(H/T: Gizmodo)