A Louisville, Kentucky, family's vacation at a resort in Florida close to Walt Disney World turned into a "nightmare" when they realized their room was infested with bedbugs.
Christina Streble told WKMG-TV her family was staying at the Oak Plantation Resort in Kissimmee, Florida, when they started noticing bites showing up on their skin, initially assuming they were from mosquitoes. When more started popping up over the next few days, they pulled back the sheets.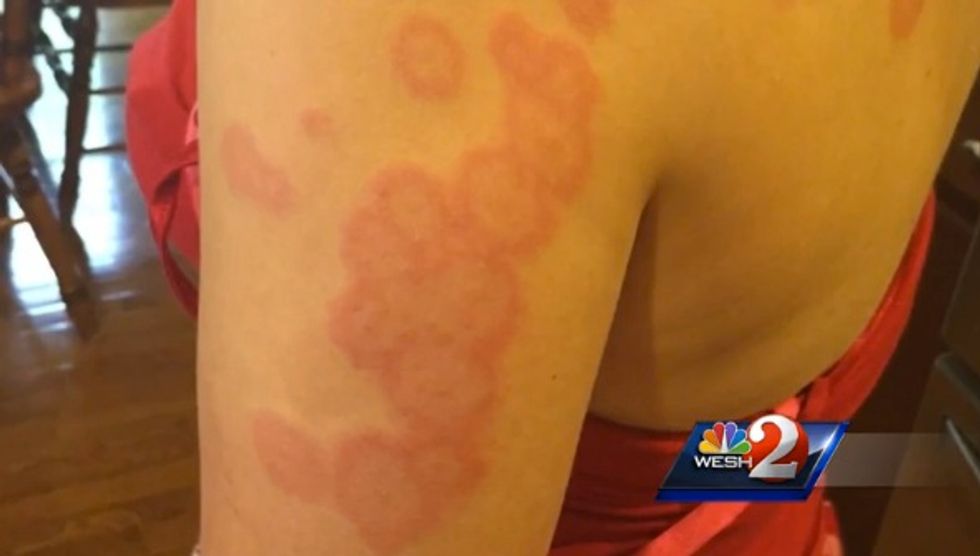 Christina Streble counted hundreds of bites on her children. (Image source: WESH-TV)
There they saw the watermelon seed-sized bugs that feed off human blood and are notoriously hard to get rid of.
"We counted 266 bites on my oldest daughter and 125 bites on my middle child," Streble told the news station. "They were red and inflamed."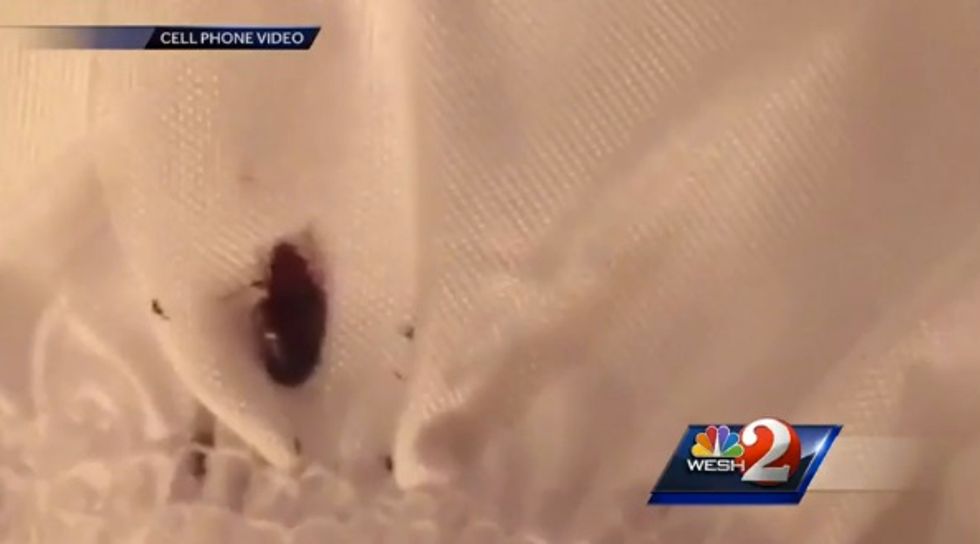 State officials confirmed the presence of bedbugs in at least two rooms at the resort this week. (Image source: WESH-TV)
The family cut their vacation short and headed home where Streble told WESH-TV a doctor said it "was the worst case of bedbugs that he had ever seen."
"This has been a nightmare," the mother added.
Watch the report:
WESH reported that state officials confirmed the presence of bedbugs at the resort this week, but Oak Plantation Resort staff say the isolated incident has been treated.
"We are a 242-unit property," resort spokeswoman Grace Velez told WESH. "Last weekend, we were at 96 percent occupancy, and this is the only complaint that came out of this resort. So we are a great family friendly resort with a great staff close to Disney, so please don't let this scare you off."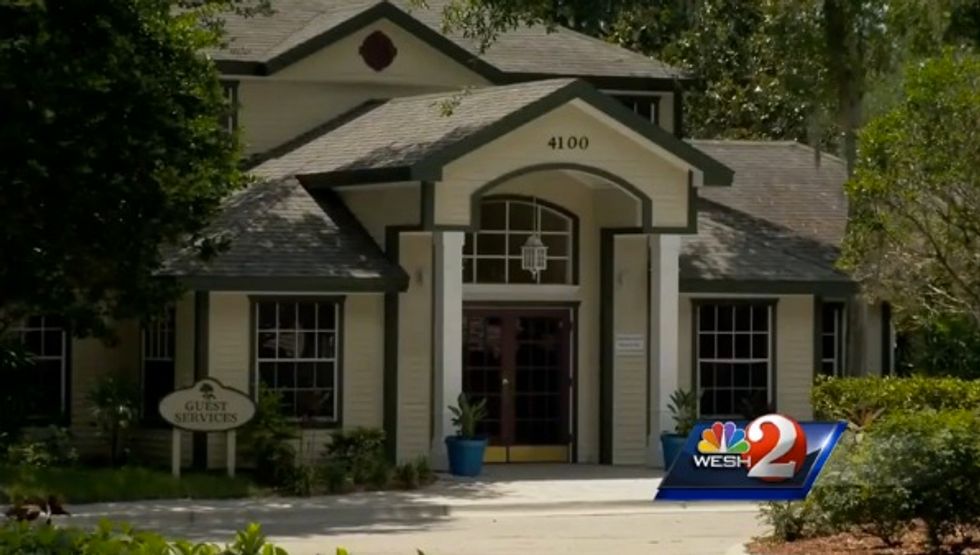 Staff at the resort said pest control has taken care of the issue. (Image source: WESH-TV)
WKMG reported, however, that bedbugs were found in at least two units. It doesn't appear to be the first complaint the resort has seen regarding bedbugs either. Someone posted a complaint about bedbugs a few years ago on a travel site, but a complaint does not necessarily mean the bugs were confirmed.
Streble told WKMG that even though they're back home, her family is traumatized.
"The kids have a hard time sleeping because they keep thinking something is crawling on them," she said.
—
This story has been updated to correct a typo.