Republican presidential hopeful and billionaire real-estate mogul Donald Trump sent a scathing letter to Univision's CEO Friday, banning the network's staff from his Miami golf resort.
"Please be advised that under no circumstances is any officer or representative of Univision allowed to use Trump National Doral, Miami — its golf courses or any of its facilities," Trump wrote to CEO and President Randy Falco.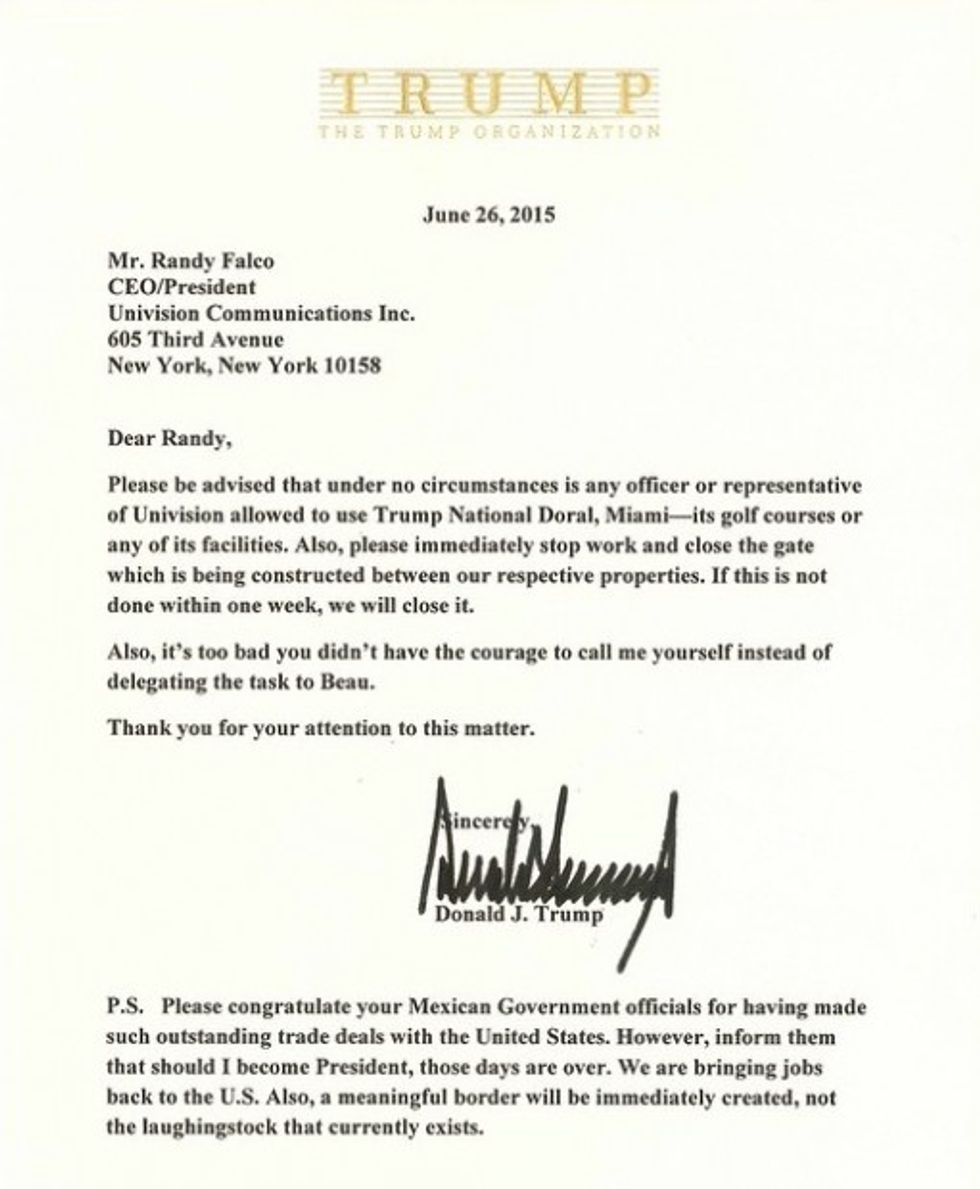 Image source: Instagram
"Also, please immediately stop work and close the gate which is being constructed between our respective properties," Trump added. "If this is not done within one week, we will close it."
The billionaire, known for his unfiltered attitude, then went after Falco personally.
"[I]t's too bad you didn't have the courage to call me yourself instead of delegating the task to Beau," he wrote.
[sharequote align="center"]"[I]t's too bad you didn't have the courage to call me yourself..."[/sharequote]
Trump concluded, "Please congratulate your Mexican Government officials for having made such outstanding trade deals with the United States. However, inform them that should I become President, those days are over. We are bringing jobs back to the U.S. Also, a meaningful border will be immediately created, not the laughingstock that currently exists."
The Republican candidate's very public dispute started when Univision announced this week that it would no longer maintain a business relationship with the Miss Universe Organization, co-owned by Trump. The network said the decision was made over Trump's "insulting remarks about Mexican immigrants."
—
Follow Oliver Darcy (@oliverdarcy) on Twitter