The White House was lit rainbow colors Friday evening in celebration of the Supreme Court's historic ruling legalizing same-sex marriage across all 50 states.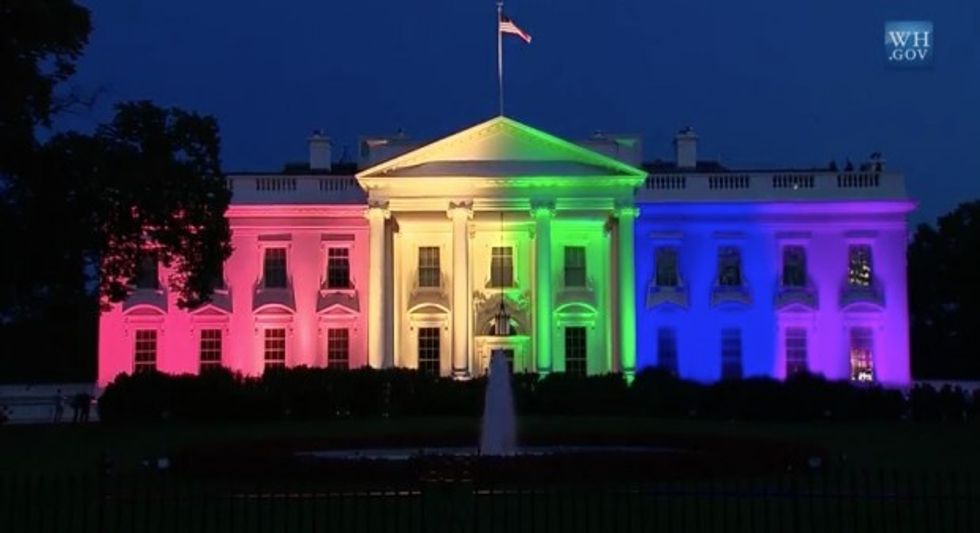 Image source: Screen grab via YouTube
"Tonight, the White House was lit to demonstrate our unwavering commitment to progress and equality, here in America and around the world," a White House official said.
"The pride colors reflect the diversity of the LGBT community, and tonight, these colors celebrate a new chapter in the history of American civil rights," the official added.
Follow Oliver Darcy (@oliverdarcy) on Twitter