Have you ever wondered how we know when and where North Korea conducts a nuclear test?
The answer is quite simple: We're watching, listening and even sniffing the air for it.
OK, humans are not doing all of that, but a global network of machines is on the job, every single hour of every single day. The monitoring system is capable of locating a suspected nuclear explosion, earthquake or meteor crash, or even a potential tsunami.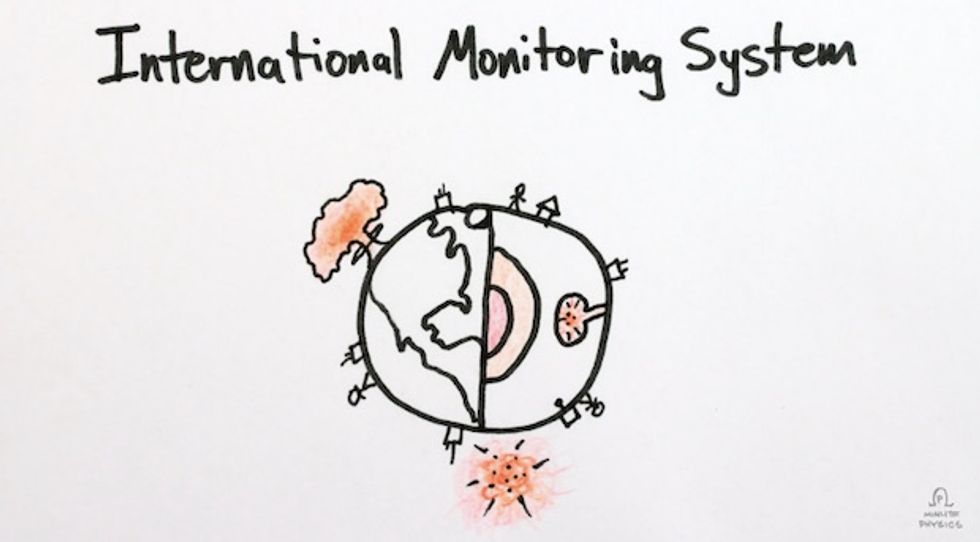 Image source: YouTube
The system is operated by the Comprehensive Nuclear-Test-Ban Treaty Organization's preparatory commission. Eighteen years ago, the group began building the network, known as the "Global Ear" to monitor violations of the proposed nuclear test ban.
How does the Global Ear work?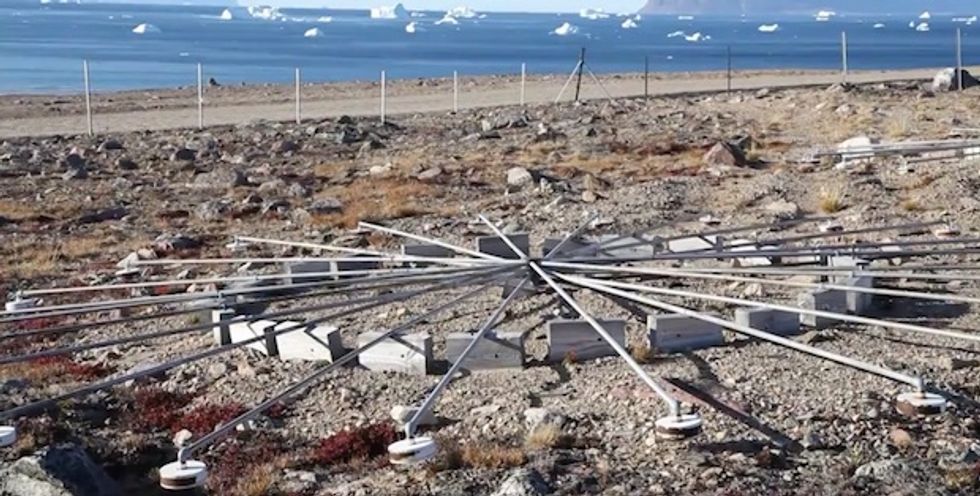 Image source: YouTube
Using a worldwide network of sensors, the system monitors everything happening in the air, underground and in the oceans.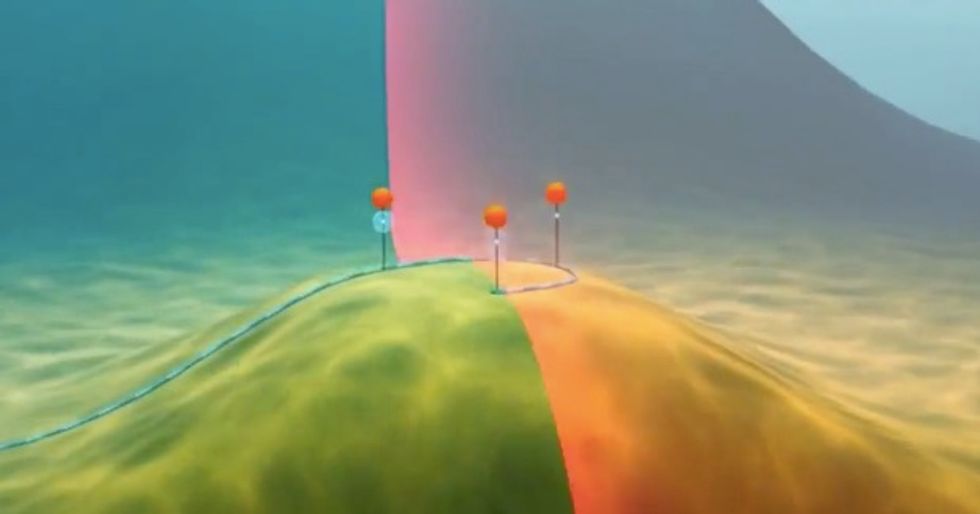 Image source: YouTube
Each major incident has a unique profile. When the Global Ear network picks up evidence of one of these, the size and location are released.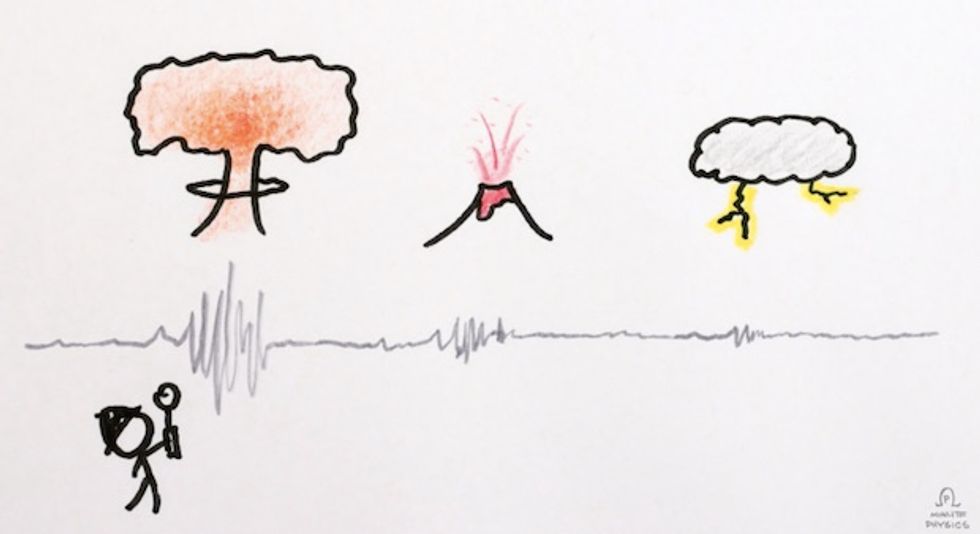 Image source: YouTube
Curious to know more about the system and how it works? The people at Minute Physics developed a simple, clever animation to explain it.
Watch the clip from Minute Physics:
To learn more about the Global Ear, visit CTBTO's Web page or watch the video.
—
Follow Mike Opelka (@Stuntbrain) on Twitter