For the 11th time within a year, a purposefully severed fiber optic cable was found in the San Francisco Bay Area.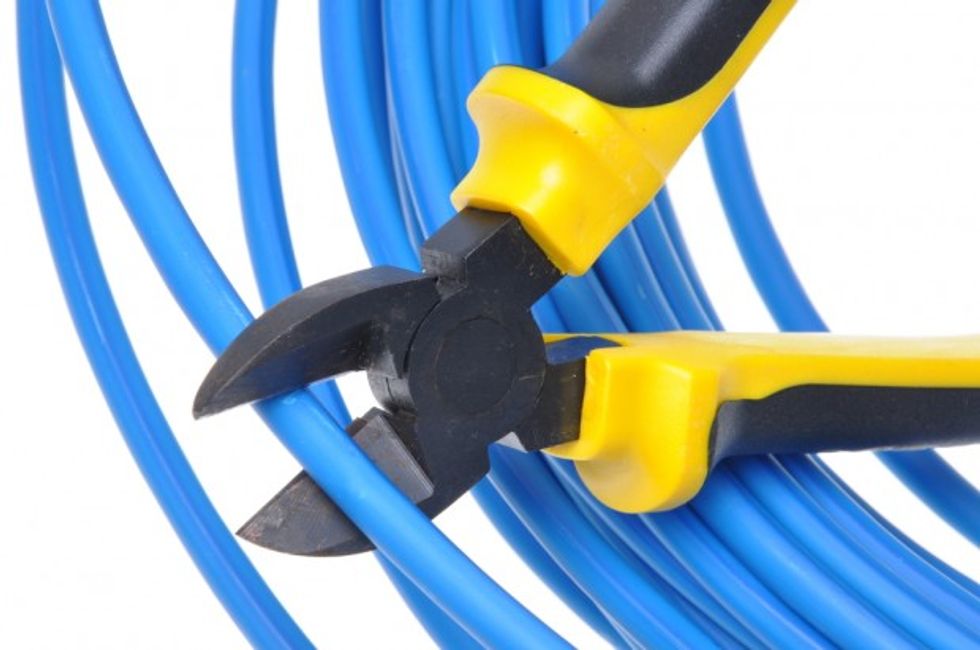 Photo credit:Shutterstock
The latest attack was discovered Tuesday morning in Livermore, California, joining other attacks dating back to July 6, 2014.
The FBI in connection with local law enforcement is investigating the vandalism that has occurred in Fremont, Walnut Creek, Alamo, Berkeley, San Jose and now Livermore.
FBI Special Agent Greg Wuthrich told USA Today that the attacks are "disturbing" and called for public assistance in reporting any suspicious activity.
Richard Doherty, research director of The Envisioneering Group, added that this is a "terrible social crime that affects thousands and millions of people."
When fiber optic cables are cut, it can affect Internet, phone and television service for area businesses and residential customers.
Wave Broadband LLC spokesman Mark Peterson told the Wall Street Journal that this latest attack took out phone and TV for its customers in the Sacramento area and its Internet was "a little slower than usual." In most cases, affected companies like Wave Broadband and others were able to reroute traffic to ensure that service was not cut completely while lines were repaired.
The Auburn Journal has more specifics on the lines that were cut this week:
While Wave was affected by the outages, Peterson said the Wave does not own the damaged cables.

The spokesperson said the "backbone" fiber optic lines belong to Level 3 Communications and Zayo Group, who provide service to Wave and other providers on a contract basis.

Peterson said Wave is working with its provider partners to expedite a resolution, but said he could not speculate when services would be fully restored.
Here's a list of the other attacks that have occurred within the last year:
July 6, 2014, 9:44 p.m. near 7th St. and Grayson St. in Berkeley
July 6, 2014, 11:39 p.m. near Niles Canyon Blvd. and Mission Blvd. in Fremont
July 7, 2014, 12:24 a.m. near Jones Road and Iron Horse Trail in Walnut Creek
July 7, 2014, 12:51 a.m. near Niles Canyon Blvd. and Alameda Creek in Fremont
July 7, 2014, 2:13 a.m. near Stockton Ave. and University Ave. in San Jose
February 24, 2014, 11:30 p.m. near Niles Canyon Blvd. and Mission Blvd. in Fremont
February 24, 2014, 11:30 p.m. near Niles Canyon Blvd. and Alameda Creek in Fremont
June 8, 2015, 11:00 p.m. near Danville Blvd. and Rudgear Road in Alamo
June 8, 2015, 11:40 p.m. near Overacker Ave and Mowry Ave in Fremont
June 9, 2015, 1:38 p.m. near Jones Road and Parkside Dr. in Walnut Creek
Investigators are asking anyone with information regarding possible suspicious activity at these sites to come forward.
The FBI also stated that it does not believe these cases of vandalism are connected with the 2013 sniper attack on a PG&E's Metcalf Transmission Substation.
—
Front page image via Shutterstock.