The message last month about what's really causing your eyes to go red after a day in the pool this summer got some attention. If there's not a way to prevent people from peeing in the pool though, is there a way to at least know when they've done it so the chemicals can be adjusted accordingly?
Yes, but it's not what you might think. Many people are told as children that some pools have a special dye that will stain the water if someone urinates in it. That is an urban legend devised to trick people into not peeing in pools.
There are ways to tell if someone has emptied their bladder, however, through a sensor that tracks pH changes. Drop, a real-time sensor for example, might not pinpoint who exactly peed in your pool but it could tell you when it happens.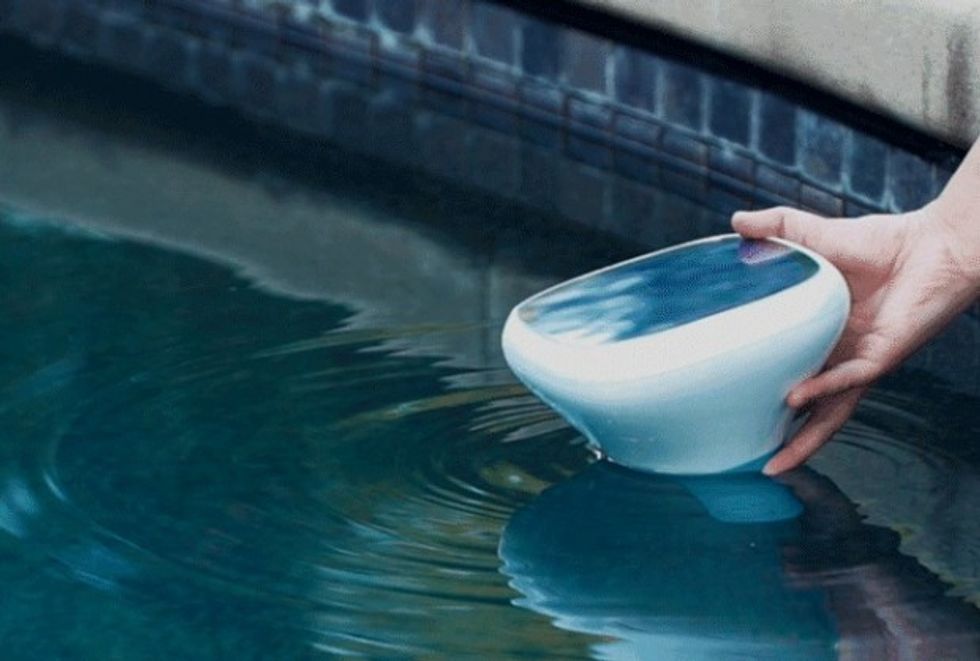 Image source: Drop
"This will not help spot who was the nasty person who peed in your pool," Drop founder Alvaro Alliende told TheBlaze in a phone interview. "And it will probably let those people get away with peeing in the pool as long as the water balance is not thrown out of balance."
Alliede's solar-powered invention, which is currently working toward a $100,000 goal on Kickstarter, not only tracks water quality — pH, chlorine levels and temperature — but it also features a built-in 3-axis accelerometer.
Why's that important? If someone were to fall in the pool, say a small child, the abrupt disturbance sends a message to the app component of Drop, alerting the necessary parties.
The father of two said that when he himself was just 10 years old, he came upon his 2-year-old nephew in a pool alone and floundering.
"I had to jump in and rescue him," Alliede said. "We were lucky but more than 1,000 kids die every single year in the U.S. alone [from drowning]. Drop is not promising that it's going to save the lives of every child who falls into a pool but [it helps] parents by alerting them."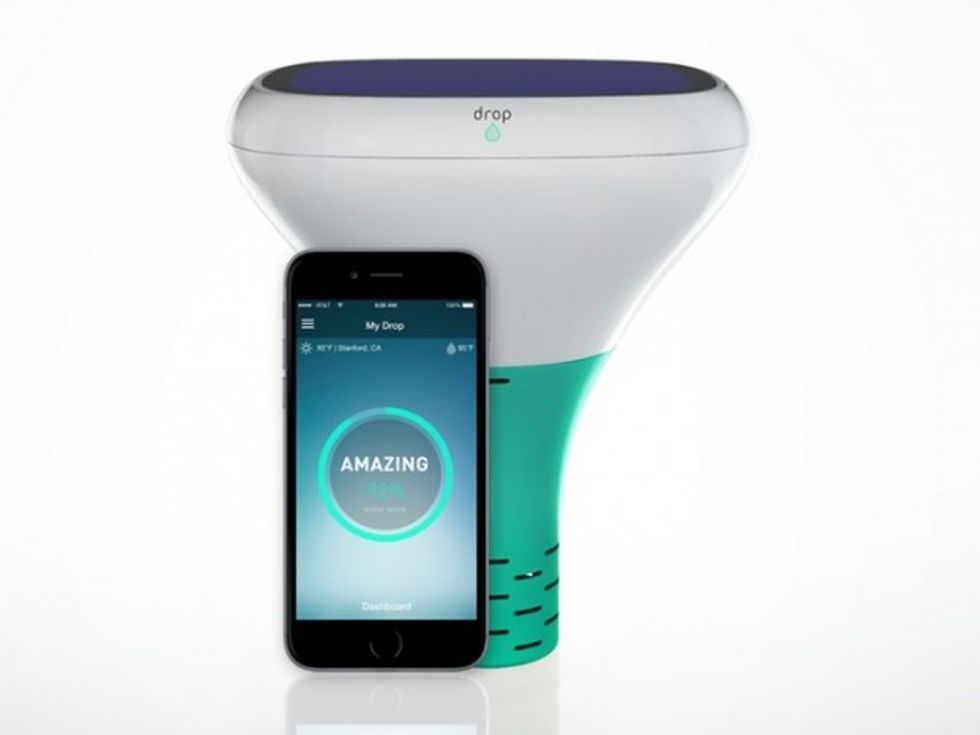 Image source: Drop
Alliede said Drop will have an option for users to sync their orders for chemicals with the system as well to further improve pool maintenance efficiency.
And from a commercial standpoint, Alliede said pool maintenance companies could benefit from their customers using Drop because the devices would allow them to keep real-time tabs on the state of their clients' pools.
"They can prioritize the pools they're maintaining and visit the ones in worse condition first," he said.
Watch this video for more on the cool device:
—
Front page image via Shutterstock. This story has been updated to correct that the Kickstarter goal of this project is $100,000.