Our country's birthday is once again upon us, so it's a good time to check out some of the facts about our favorite Fourth of July traditions.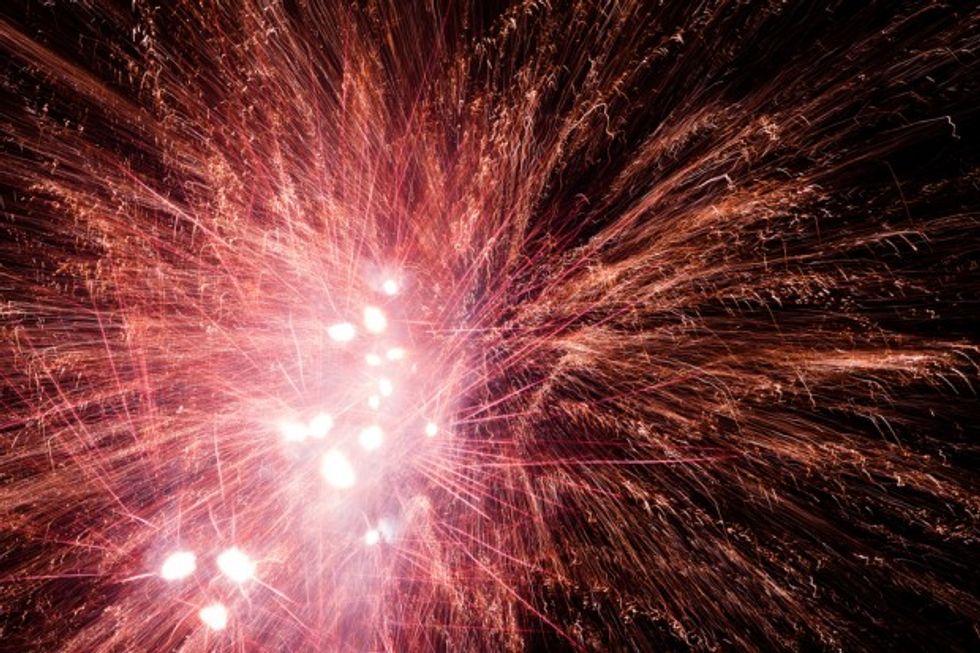 Photo credit: Shutterstock
Feasting on Tube Steaks
Picnics are always on the agenda, and what seems to be the "official meat product" of the Fourth are hot dogs. It's said that roughly 155 million dogs are consumed on Independence Day alone.
But before the invention of the hot dog, what did the founders feast on?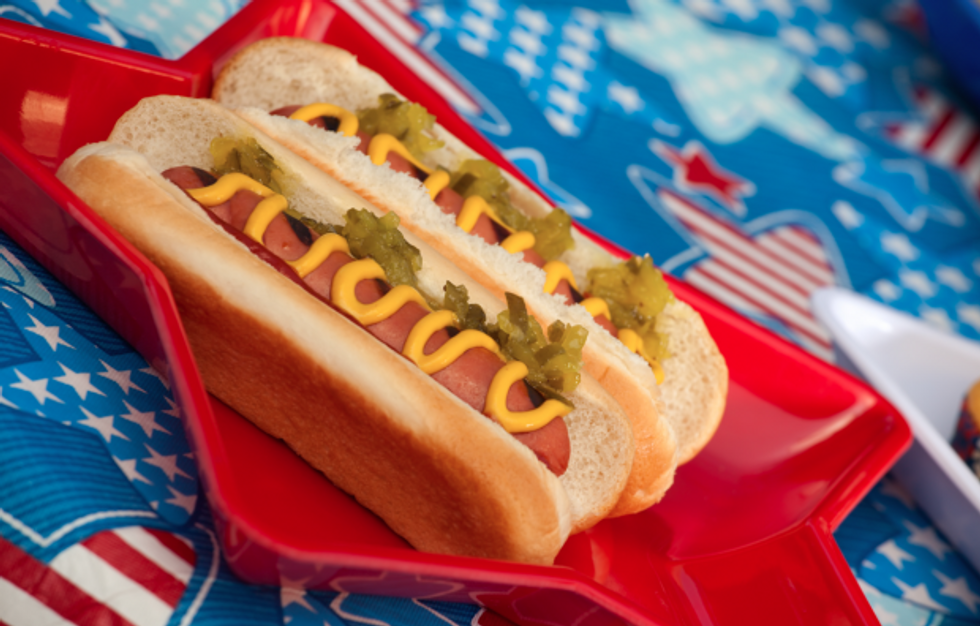 Photo credit: Shutterstock
On that very first day of independence in 1776, the meal for John Adams and wife Abigail included turtle soup, poached salmon, peas and boiled potatoes (which, strangely enough, happens to be among the ingredients in some hot dogs). For dessert, the couple had a treat called apple pandowdy, similar to apple cobbler. No reports of a scoop of ice cream on top of that pandowdy, however.
Are You Really a Yankee Doodle Dandy?
One of the fun tunes sung on the Fourth is "Yankee Doodle" — a song actually crooned by British officers to make fun of those "backwoods" defenders of the colonies. When you think of the lyrics, satirical use of the song makes sense. Although the words have been tweaked over the centuries, the most popular version goes like this:
Yankee Doodle went to town

A-riding on a pony

Stuck a feather in his cap

And called it macaroni
To truly appreciate the sarcasm of the lyrics, it's important to note that "doodle" is most likely a derivative of the German slang word "dudel," meaning a fool or dunce, and "macaroni" refers to a clownish, oversized wig worn as a part of a foppish masquerade costume.
Talking Turkey
Photo credit: Shutterstock
You may have heard that instead of having the bald eagle represent the new country, Benjamin Franklin suggested the mighty turkey. He said the eagle just sits around on a tree, watching other birds catch their prey — then snatches it from them. Franklin concluded that the eagle was a bird of "bad moral character." On the other hand, the turkey was a "true original native of America," and "though a little vain and silly" it is a "bird of courage," suggesting it would even attack the Red Coats if they invaded its territory.
Let Freedom Ring (Sort Of)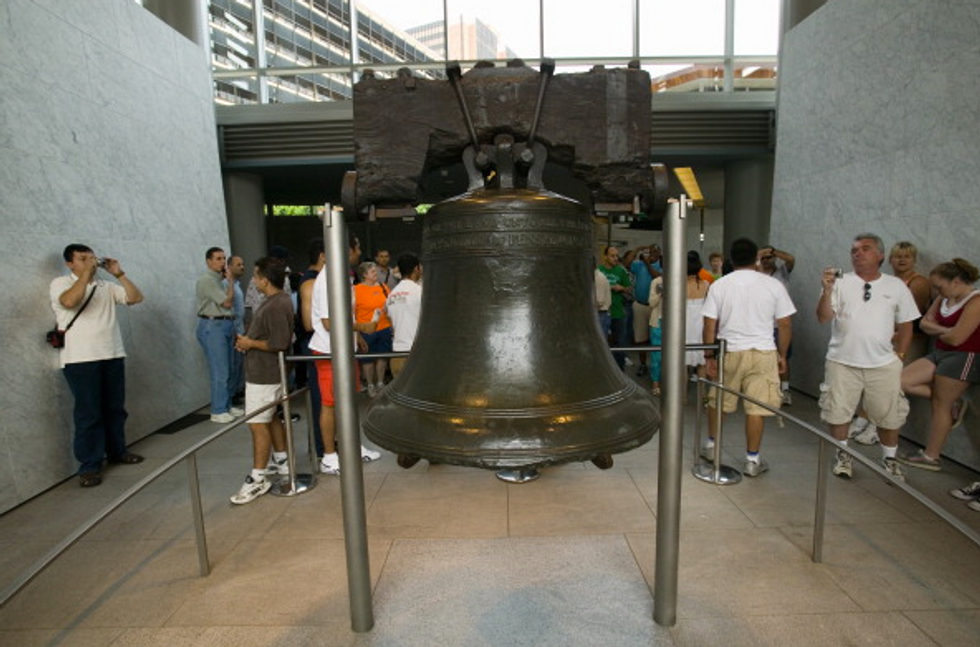 Wolfgang Kaehler/LightRocket via Getty Images
If you're waiting to hear the Liberty Bell ringing out loud and clear on the Fourth, you better be ready to strain your ears. Because of that big crack, the Liberty Bell is only tapped 13 times on Independence Day — 13, of course, for the number of original colonies.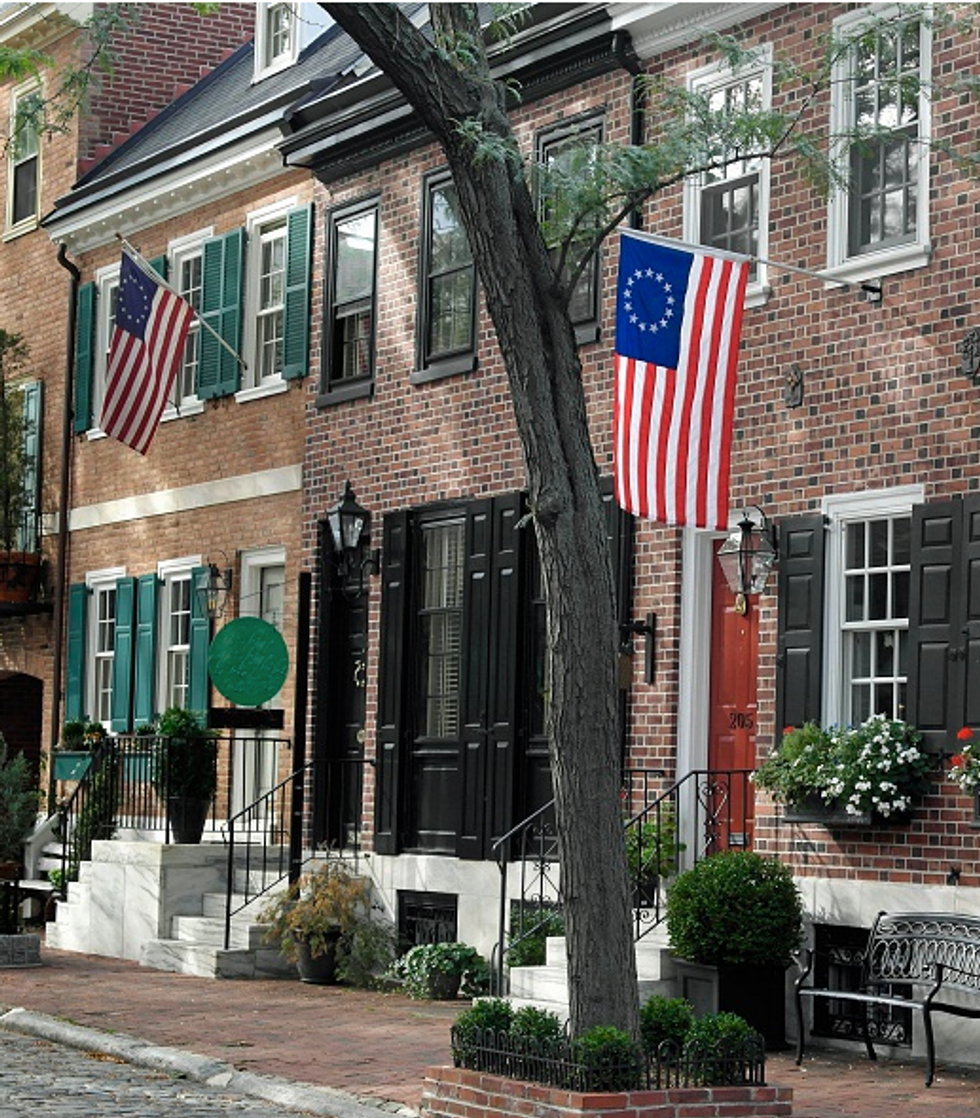 Old style American Flags of the Original 13 colonies in Philadelphia. 4th July 2014 (Getty Images)
Waving the Flag
The 13 stars representing the first colonies were formed in a circle on a field of blue on one of the early versions of the American flag. The circle signified unity and represented the fact that no one state was more important than the other in the newly formed nation.
Learn more about the original flag and the legend of Betsy Ross' involvement in its creation.
The Parchment That Started It All
John Hancock's signature is not only the biggest of the 56 inked at the bottom of the Declaration of Independence, but it's said that Hancock was the only member to sign on July 4, 1776. All other signers added their own "John Hancock" on August 2 or later.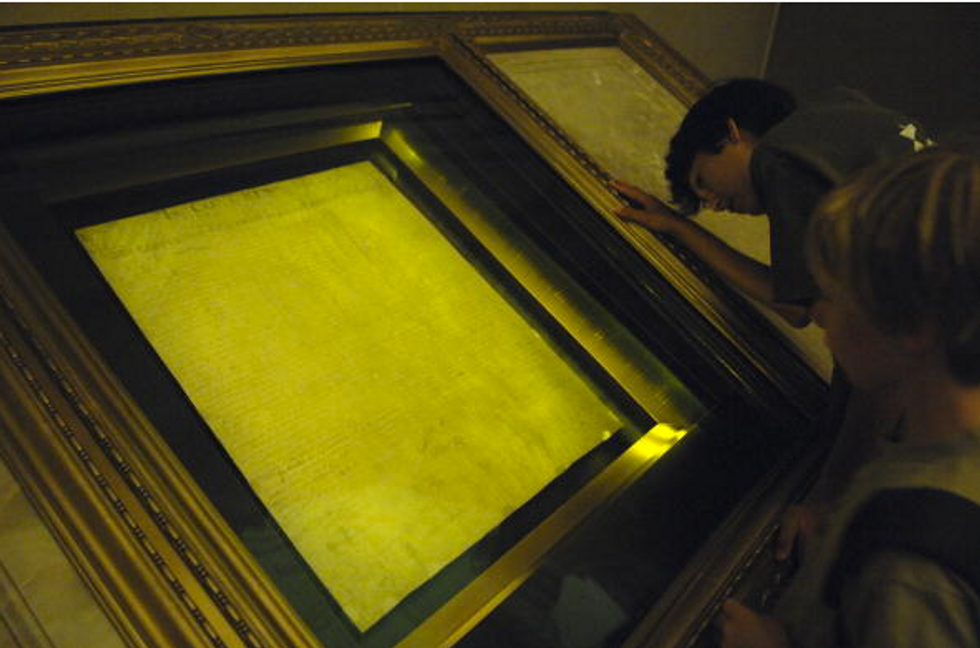 Tom Williams/Roll Call/Getty Images
Technically, it should be noted that Hancock's "famous" signature was added after the Fourth as well. But Hancock, in his role as president of the Continental Congress, signed his name on the original document before it was sent to the printer on July 4. During the duplication process, however, it's believed the original document was destroyed. The founders, including Hancock, signed one of the copies on or after August 2, 1776.
Patriotic Destination
One of the more patriotic places to be on the Fourth of July is located "North by Northwest" for many of America's citizens. And before Eva Marie Saint got her chance to (pretend to) dangle from Mount Rushmore in Alfred Hitchcock's 1959 film classic, did you know that the heads on that colossal monument were originally conceived to be heroes of the western plains?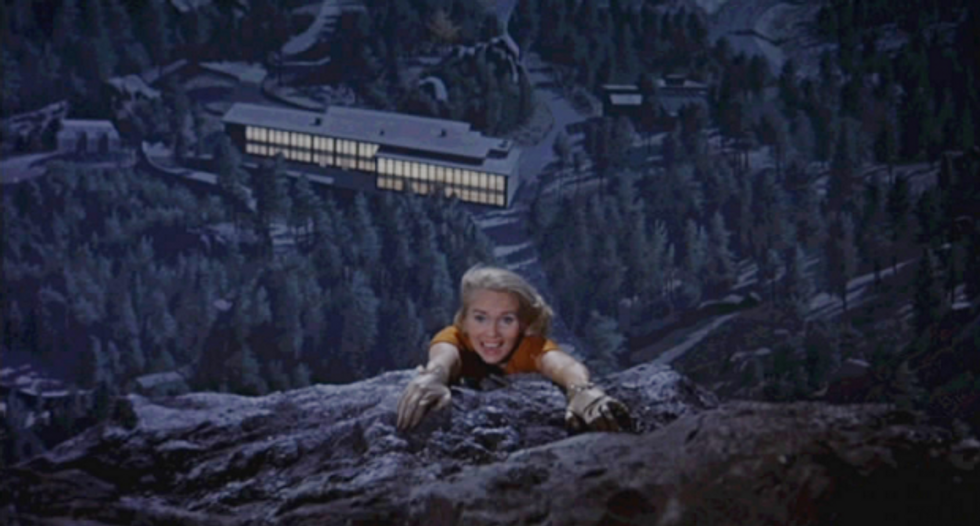 Image via Wikimedia Commons
Back in 1923, a local historian named Doane Robinson wanted to promote tourism to his neck of the woods, so he suggested chiseling western wilderness heroes like explorers Lewis and Clark and even Native Americans like Red Cloud into South Dakota's Black Hills.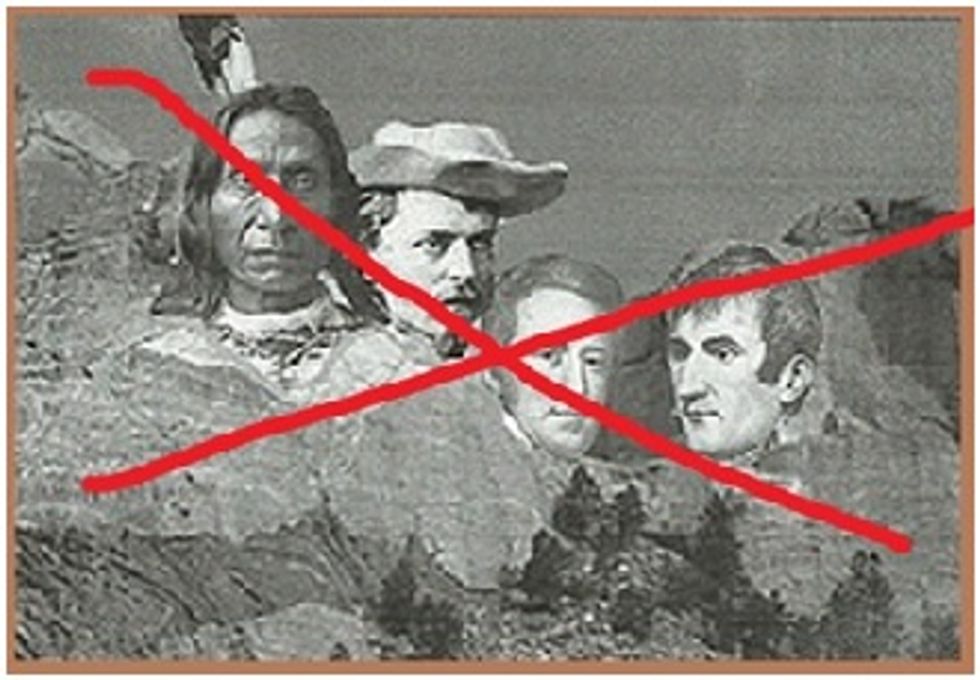 Back to the drawing board: Mount Rushmore loosely based on western notables such as Red Cloud, Buffalo Bill Cody, and Lewis and Clark. (Image composite by TheBlaze)
As a quirky aside, it's rumored that America's "coffee break" started during the dynamiting and chiseling of the presidential tribute. One of the workers stopped one morning to drink coffee and eat doughnuts with fellow workers, and it became a daily routine thereafter.
Initially, sculptor Gutzon Borglum's early models for Mount Rushmore called for the heads and torsos of the four presidents. But when funds ran dry, the presidential bodies (except for Washington's cravat and collar), ended up unchiseled into the Black Hills.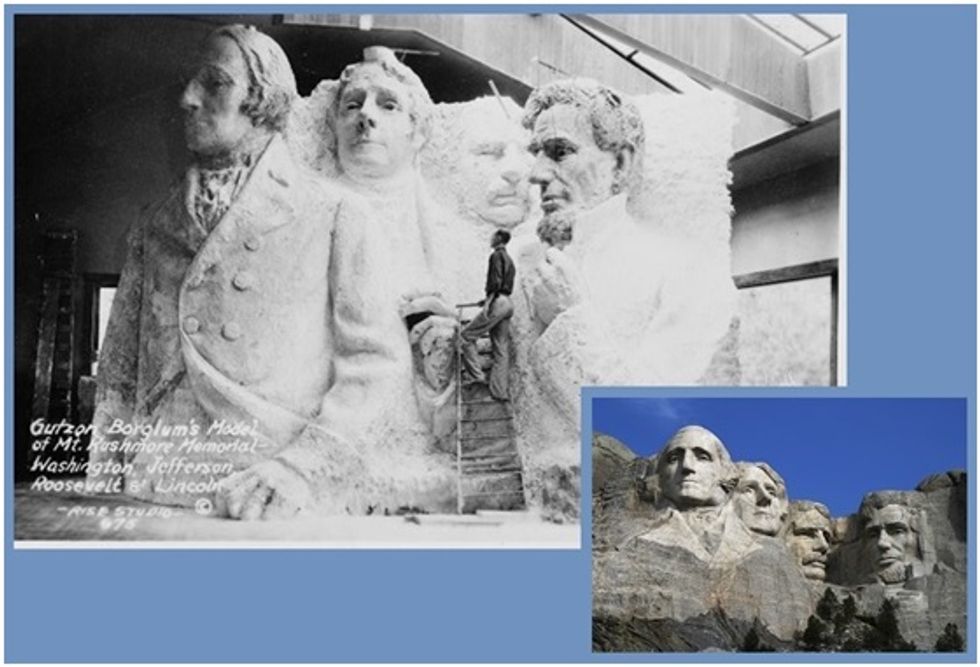 The original design for Mount Rushmore called for the heads and torsos of the four presidents. Inaugural dynamiting and chiseling took place Oct. 4, 1927. It was dedicated 14 years later, Oct. 31, 1941. (Photo composite by TheBlaze)
And Speaking of Presidents and the Fourth
In an oddly patriotic coincidence, two signers of the Declaration of Independence, both of whom became president, also died within hours of each other on July 4, 1826, while the country was celebrating its 50th birthday. They were John Adams and Thomas Jefferson.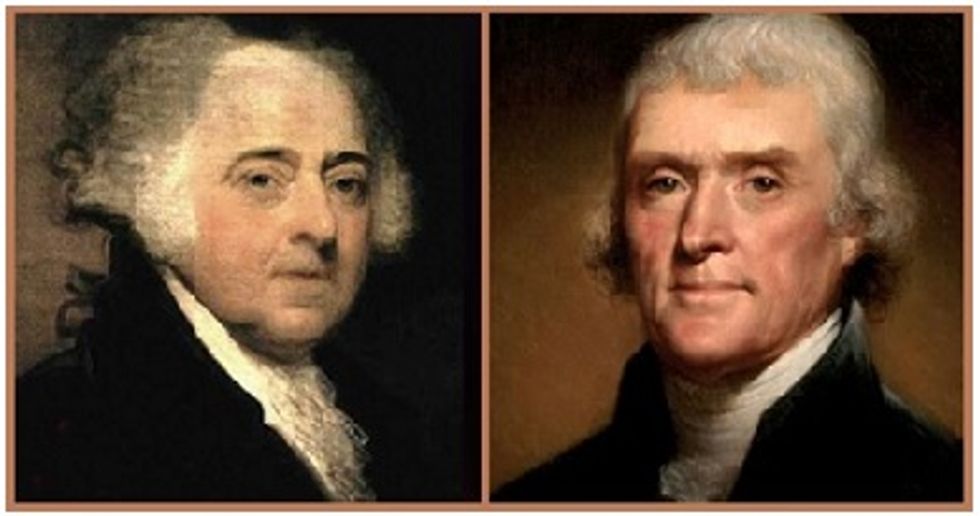 Photos: Library of Congress
Rocket's Red Glare
Of course, what would our nation's birthday celebration be without fireworks?  That blazing, boisterous tradition dates back to America's one-year commemoration, July 4, 1777, and was suggested by John Adams in a letter a year earlier to his wife, Abigail.
Additionally, Adams suggested a more solemn and venerable observance. He wrote that Independence Day "ought to be commemorated as the day of deliverance, by solemn acts of devotion to God almighty."
Have a very happy 239th birthday celebration!