What began with one woman's willingness to help someone who she thought was hurt has resulted in the arrest of a man who sent police on a chase through six New Jersey towns, injuring at least five officers.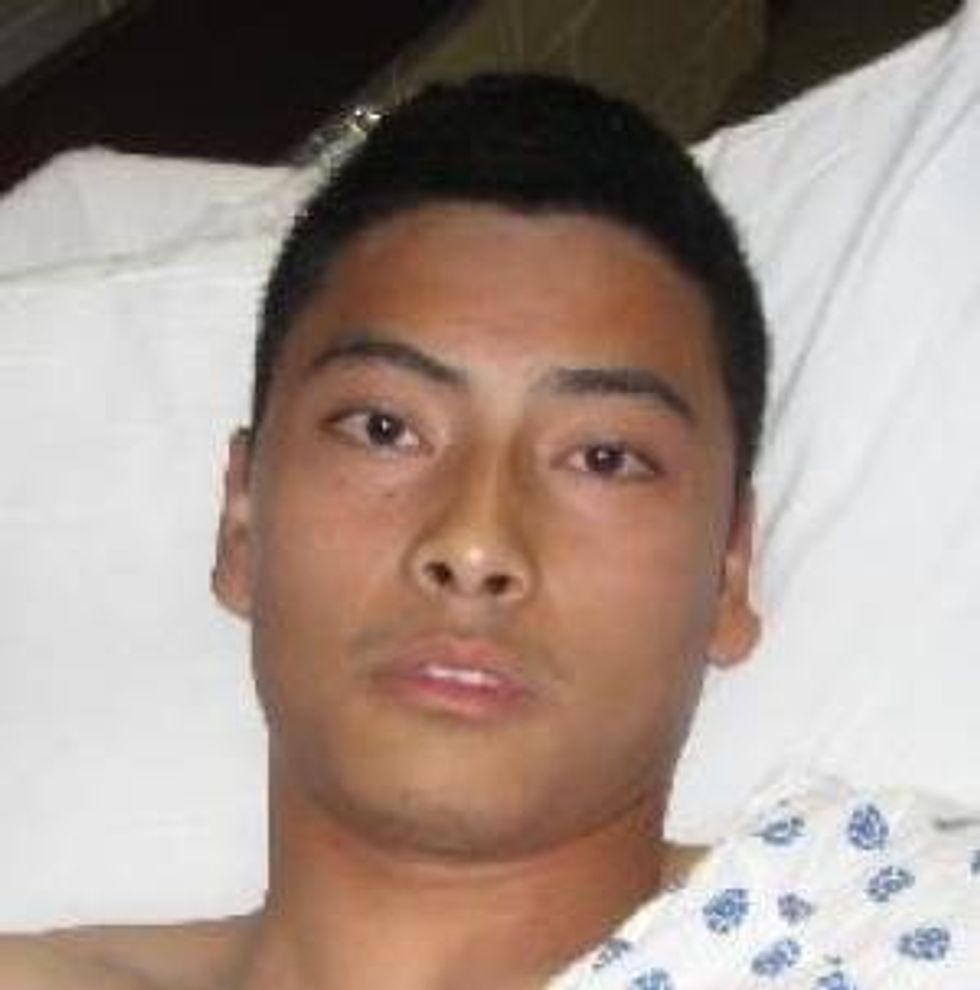 Sereymantra Kong (Image source: NorthJersey.com)
Elba Rodrigez saw the incident as it began to unfold right in front of her house in Englewood Cliffs, New Jersey. Police said 22-year-old Sereymantra Kong of Connecticut was lying in the middle of the road acting injured just before a woman with two kids in her car stopped to help.
"It all stemmed from someone trying to be a Good Samaritan," Englewood Cliffs police Chief Michael Cioffi said, NorthJersey.com reported.
But little did the woman know that Kong really wasn't injured; he was just waiting for a car to go by so he could take it, Rodrigez told WABC-TV. Rodrigez said the woman screamed at Kong to let her kids, ages 11 and 13, out of the car. Kong did, but after that he took off, the Ridgewood-Glen Rock Patch reported.
Police eventually caught up with Kong but he rammed the patrol car as officers tried to stop him. The chase continued from there to Alpine, New Jersey, where he was confronted by officers and got out of the car. But as police left their vehicles, Kong slipped into one of the patrol cars and took off again, Cioffi said.
Sending officers on yet another dangerous chase – this time on a busy highway –  Kong managed to smash into at least seven other cruisers in an attempt to escape but eventually ended up crashing at a Jeep dealership in River Edge, where he was later arrested. Even as police took the suspect into custody, WABC reported that he tried to bite several officers.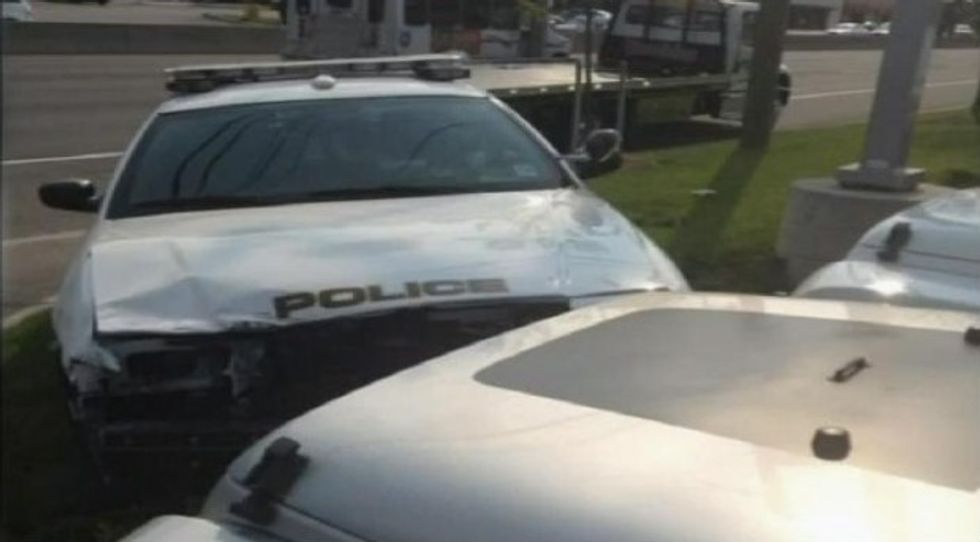 Image source: WABC-TV
At least five officers from several jurisdictions were taken to the hospital as a result of the pursuit. All of them are expected to recover.
Meanwhile, Kong is being held on $1 million bond. He is being charged with carjacking, resisting by flight, assault on a police officer, obstruction, eluding, theft of a motor vehicle, burglary and simple assault in the presence of a juvenile.
(H/T: WABC-TV)
–
Follow Jon Street (@JonStreet) on Twitter