At least five spectators at the Coke Zero 400 were hurt after a race car went flying into the air and slammed into a portion of the speedway fence after midnight on Monday.
The race was originally scheduled to begin shortly after 8 p.m. Sunday at the Daytona International Speedway in Daytona Beach, Florida, but was delayed for more than three hours because of rain. The race eventually got underway at 11:42 p.m. and lasted into early Monday morning, Sports Illustrated reported.
Denny Hamlin and Kevin Harvick's cars rammed into each other during the last last lap of the race. Their collision caused Jeff Gordon to drive into Austin Dillon, launching Dillon's car into the air and smashing it into the fence right in front of several fans.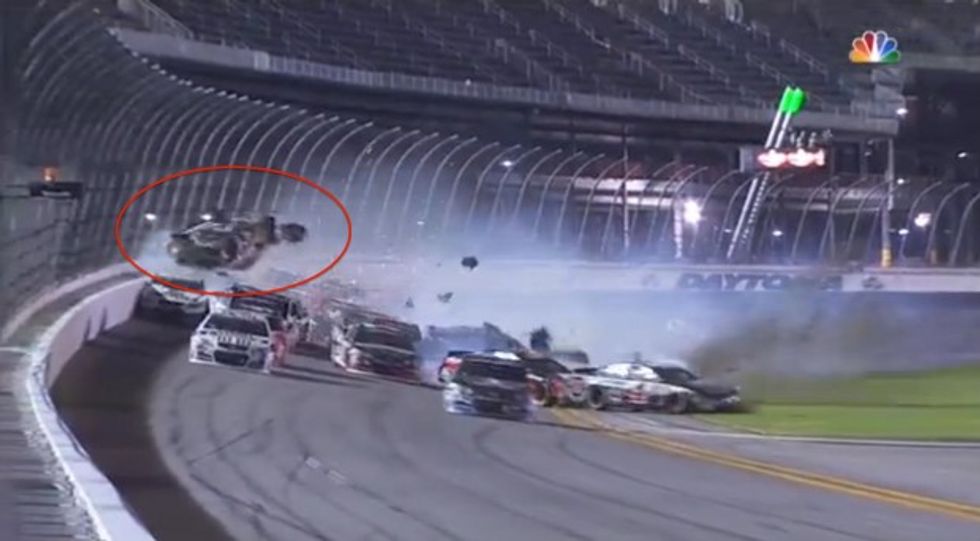 Image source: YouTube
Dillon's car came to rest on its roof on one part of the track while the engine to the car landed in another spot. The wrecked car was then hit again by Brad Keselowski. The accident sent one fan to the hospital. Four others were treated by track medical personnel and later released. Eight fans refused treatment, Daytona president Joie Chitwood said.
Dillon suffered only minor injuries to his tailbone and forearm, according to Sports Illustrated.
"That was terrifying to watch," Dale Earnhardt, Jr. said. "You know a wreck like that has such high potential for someone to get injured. You just wonder about everyone else in the grandstands. It was touch and go there for several moments."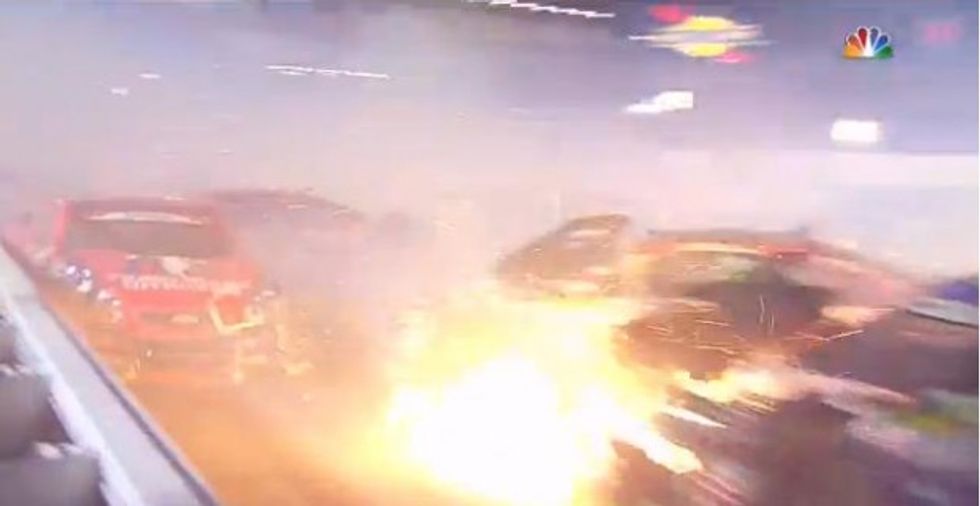 Image source: YouTube
For Earnhardt, the risk that NASCAR drivers take every time they step on the pedal is one that he knows all too well. Earnhardt's father, Dale Earnhardt Sr., died while racing at the Daytona International Speedway in 2001.
"This is what we do. We sign up for this every weekend," Earnhartdt said.
See it in slow motion:
(H/T: Sports Illustrated)
–
Follow Jon Street (@JonStreet) on Twitter