The misdemeanor charges against a Michigan woman were dropped this week, but the fact that she was arrested and faced a criminal charge for not renewing a $10 dog license has some scratching their heads.
Becky Rehr received several warnings from Kalamazoo county's animal control office about her failure to renew her 11-year-old dog's license and was told that if she didn't do so by May 28, a warrant would be issued for her arrest, the Kalamazoo Gazette reported.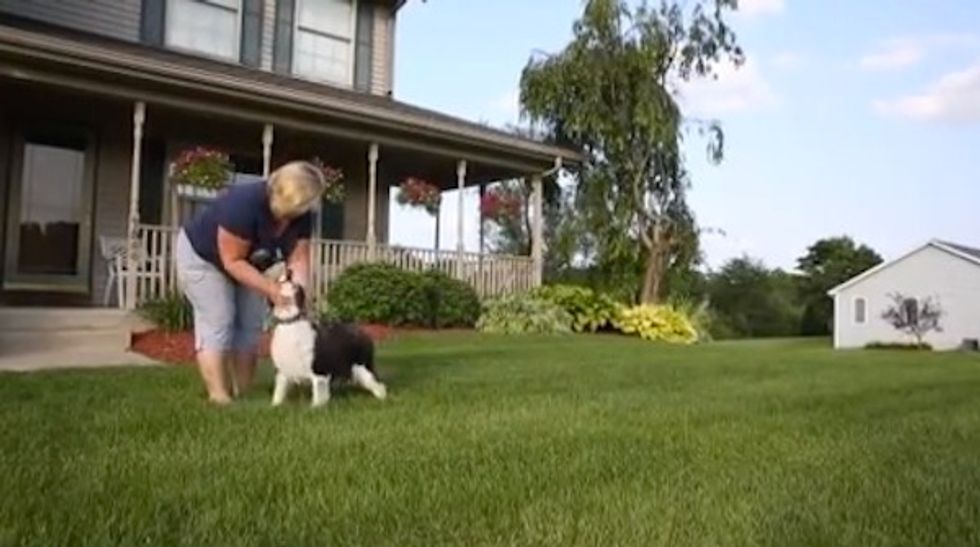 Becky Rehr of Kalamazoo, Michigan, was arrested last month for failure to renew a $10 dog license on time. These charges were dropped Monday. (Image source: YouTube)
Almost a month later, Rehr stopped by the Kalamazoo County Sheriff's Office, after receiving her arrest warrant, to show she had renewed her license on June 18. Instead of just presenting her receipt and continuing on her way with her 14-year-old daughter in the car, Rehr was arrested, fingerprinted and placed in a holding cell for several hours before she was released on $100 bond.
"They frisked me and put me in this intake cell with all these inmates in orange jumpsuits," Rehr told the Gazette of the June 23 incident. "I was pretty nervous."
Watch this video report from MLive:
"I already had the license and I'm a law-abiding citizen," Rehr told the newspaper, adding that time and this task had just gotten away from her.
"My fault, my bad for misplacing and forgetting the license renewal. But seriously?" she said, expressing her disbelief that she was arrested for this infraction.
Others couldn't believe it as well.
Is this still America? Michigan Woman Frisked, Jailed…For Not Renewing Dog License: A western Michigan woman h... http://t.co/jvri7GNHuX

— Nah Baby Nah (@NahBabyNah) July 7, 2015
@10thAmendment @MissSelfDefense this is why cops keep getting a bad name arresting someone for not renewing a dog license. This is crazy.

— Joni Mandel (@JajsaArthur) July 7, 2015
New post: WOMAN FRISKED AND JAILED FOR NOT RENEWING DOG LICENSE http://t.co/ZLjxiVonLN

— 100% FED Up! (@100percFEDUpmom) July 7, 2015
Steve Lawrence, director of Kalamazoo County Animal Control, told the newspaper that it's "just looking for people to get their dog license." The county ordinance states that people who don't have a properly licensed animal can face up to 90 days in jail and up to a $100 fine.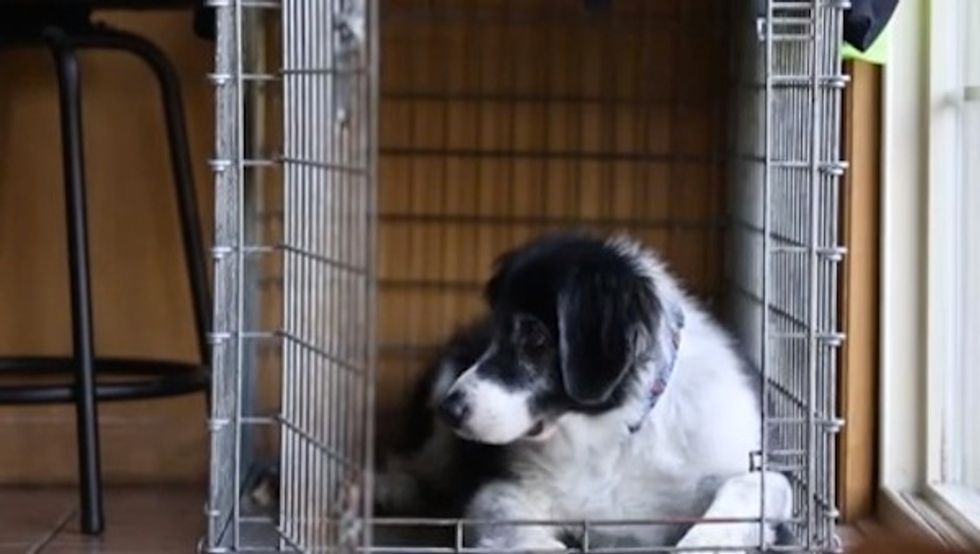 Image source: YouTube
"We prefer not for this stuff to go to court," Lawrence told The Associated Press Monday. "It's just a $10 license. For some reason, some people like to make it hard for themselves."
Carrie Klein, Kalamazoo County's chief assistant prosecutor, told the Gazette that charges similar to Rehr's are usually dropped. And they were dropped before she was set to appear in court Tuesday.
"No court and total dismissal!!!!!" Rehr wrote in an ecstatic email Kalamazoo Gazette, following up on the story. "I don't have to go to court and I get my bond money back. I'm free!!!!"