A historic Grand Prairie, Texas, cemetery where honorable black U.S. military veterans — and even slaves — are buried looks almost as if it has been forgotten. The gravestones are littered with trash and covered by untrimmed grass.
Angela Luckey, who has several family members buried at the American Memorial Park cemetery, said the "part that hurts the most" is when people, like herself, have trouble even finding their loved ones' graves due to the severe neglect of the grounds.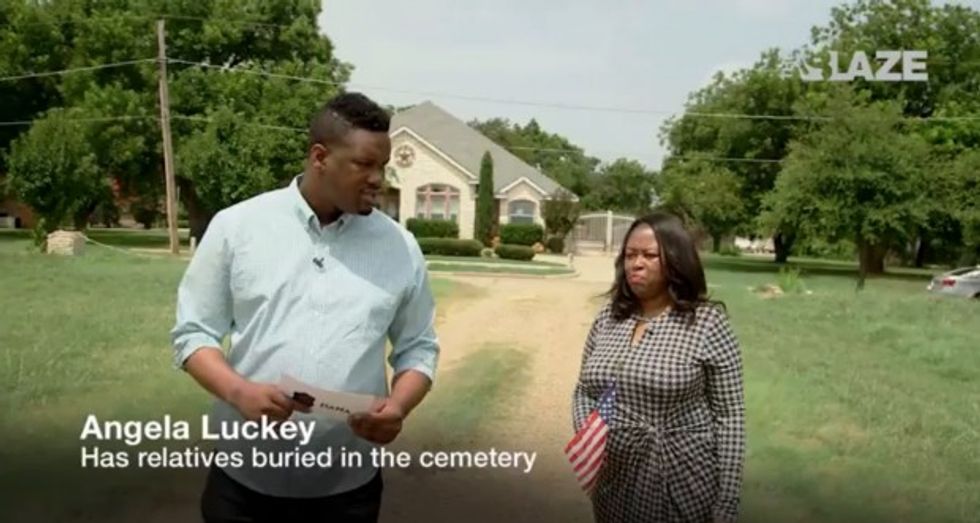 TheBlaze TV/"Dana"
The military veterans, some who served in Vietnam, World War I and World War II, and other people buried at the cemetery deserve more respect than they are getting, she told Blaze TV contributor Lawrence Jones.
"We have complained for years and years, and it just seems as though that it continues to go on deaf ears," she added. "Nobody cares about the people out here that are buried."
Luckey said the cemetery is "always filthy" and "it's a shame" that the grass is "always high," despite a city ordinance in Grand Prairie that fines residents who let their grass grow too high. There should be some accountability in regards to the cemetery, she argued.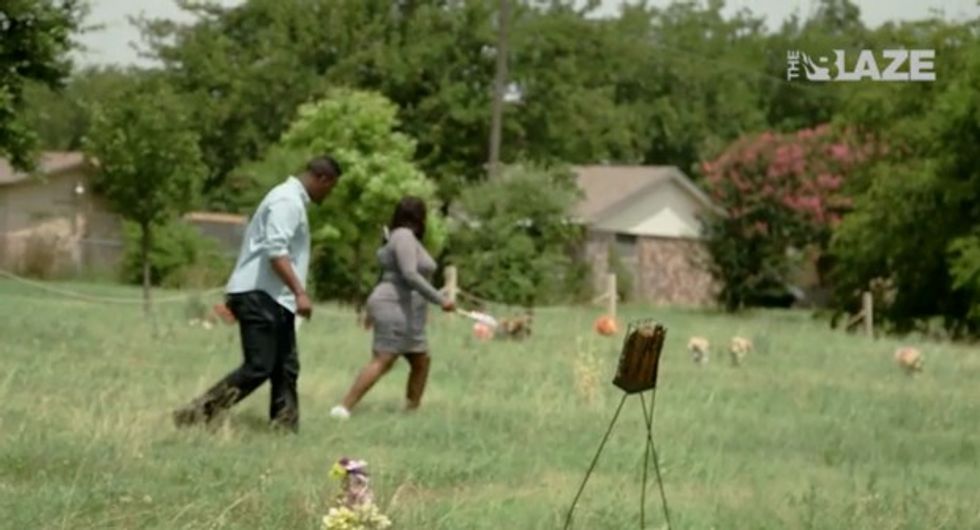 TheBlaze TV/"Dana"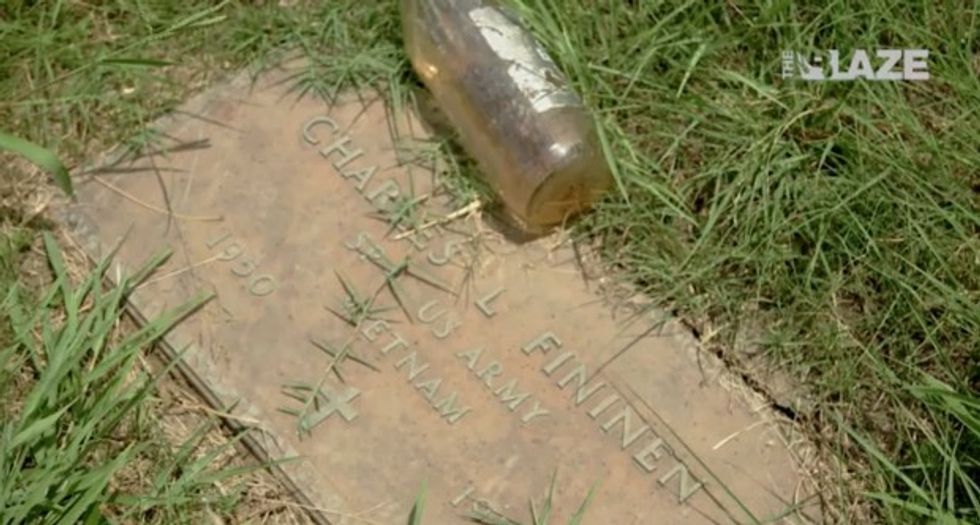 TheBlaze TV/"Dana"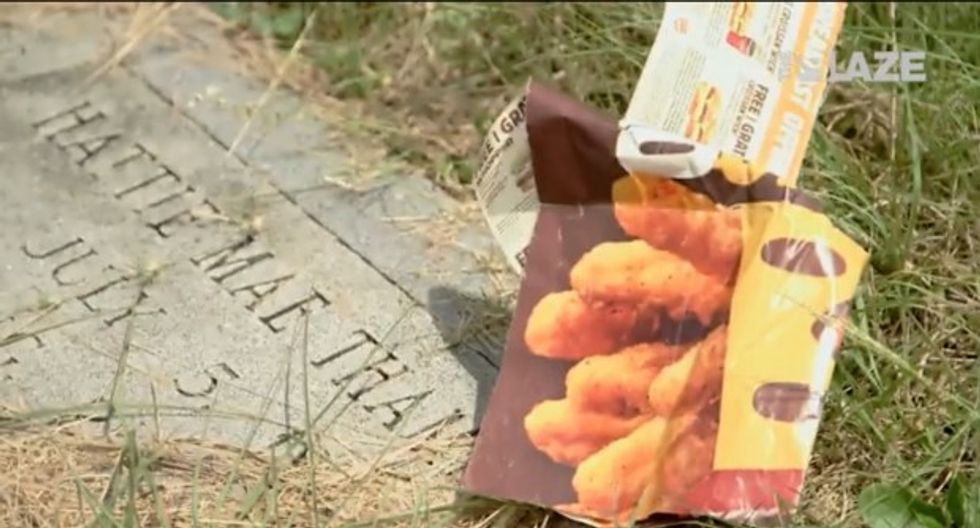 TheBlaze TV/"Dana"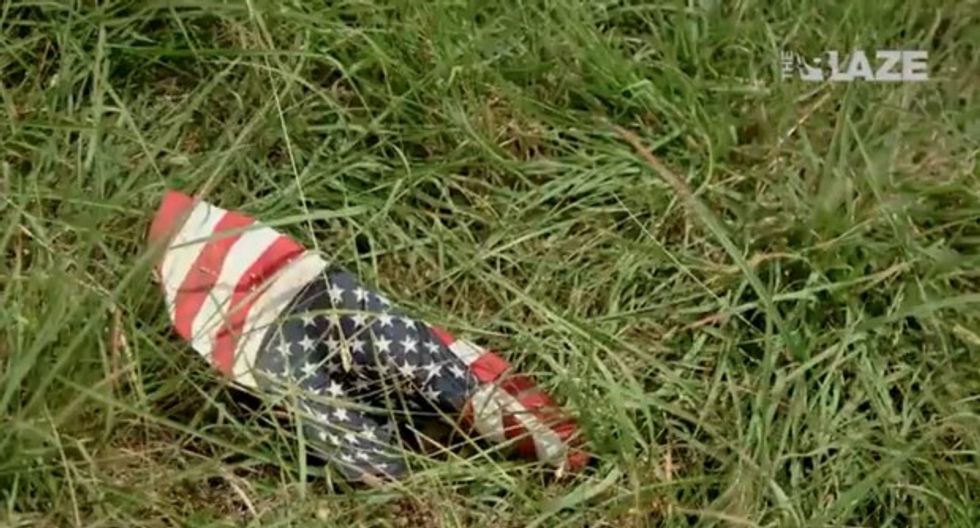 TheBlaze TV/"Dana"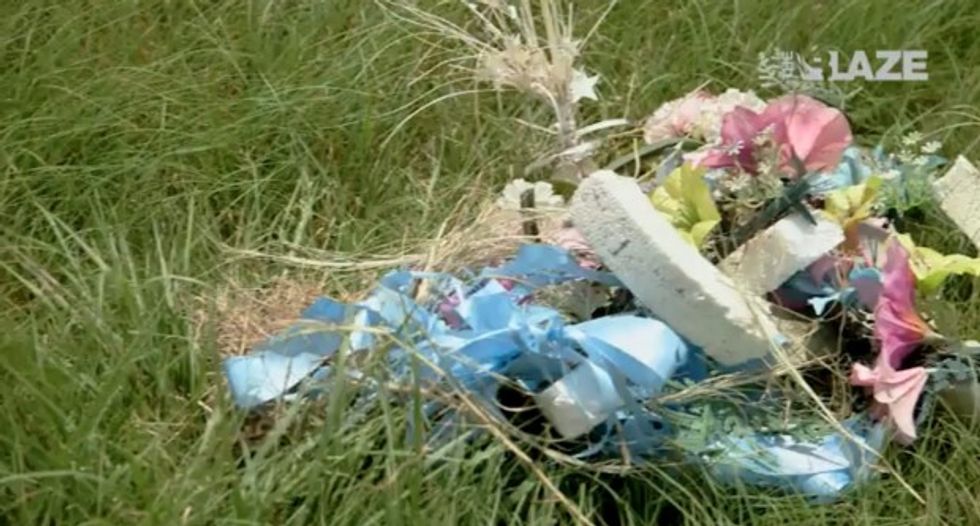 TheBlaze TV/"Dana"
"I really think that in order to bring change about here…veterans organizations are going to actually have to step out," she said. "This is not about race or color — it's the fact that you have 80 veterans who are laying out here to rest, who served this country in honorable status, and these veterans deserve more respect than their receiving."
Luckey said the current and previous owners of the cemetery have demonstrated they aren't willing to keep the site in good shape out of respect for the dead buried there.
When asked how it made her feel when she has trouble finding the graves of her loved ones, she replied, "It's hurtful."
Watch more via TheBlaze TV's "Dana" below:
---