The mayor of Phoenix unleashed on Republican presidential candidate Donald Trump Thursday, blasting the real-estate mogul as as "deplorable" and "racist."
The statement from Mayor Greg Stanton came ahead of an event Trump is scheduled to hold in the Arizona city.
"Phoenix is an incredibly diverse and welcoming city — and I'm proud of that," Stanton said in a statement. "Donald Trump's ignorant, deplorable and racist rhetoric does not represent our values, and I could not disagree with him more."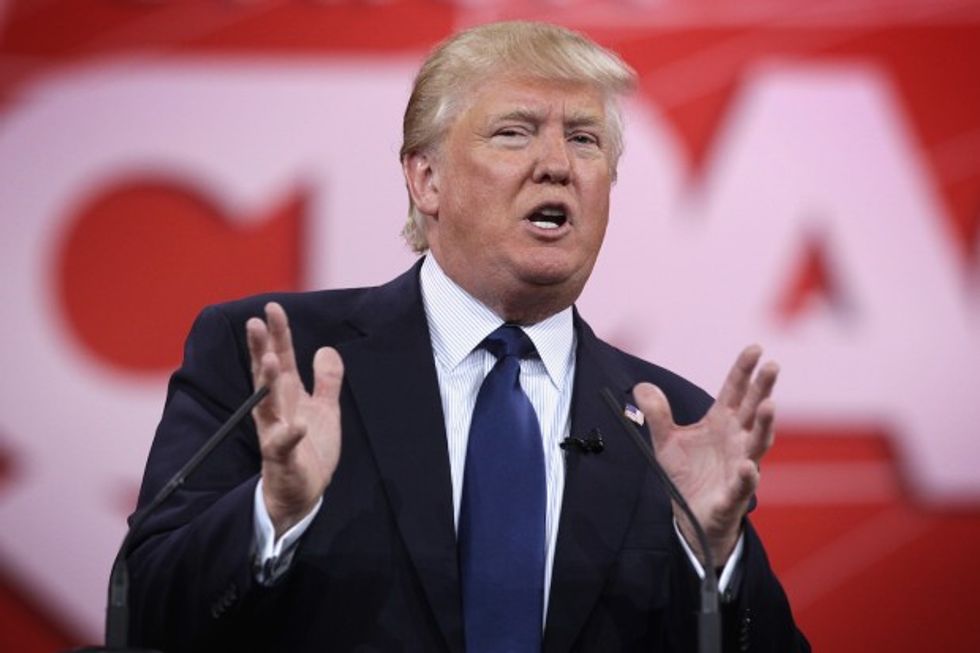 Alex Wong/Getty Images
Stanton, however, said that Trump had a "right under the First Amendment to make absurd and embarrassing statements" and that the City of Phoenix "will not attempt to censor political speech based on content."
"The Convention Center is a public facility and open to everyone willing to pay for it — including Mr. Trump," the mayor said.
[sharequote align="center"]"I hope that during Mr. Trump's time here he is able to learn some things."[/sharequote]
Stanton added, "I hope that during Mr. Trump's time here he is able to learn some things: That being born in another country does not make one a criminal, immigration has made our city and county stronger and in Phoenix our diversity is strength."
Trump has stirred controversy in recent weeks for his unfiltered, blunt comments on illegal immigration. The GOP candidate's outspoken attitude toward the subject has spurred a national debate on immigration policy.
When reached Thursday night, a Trump spokesperson declined to comment.
—
Follow the author of this story on Twitter and Facebook: