Toronto police officer Graham Williamson was in the middle of a TV news interview when an unexpected road rage incident erupted on the street below.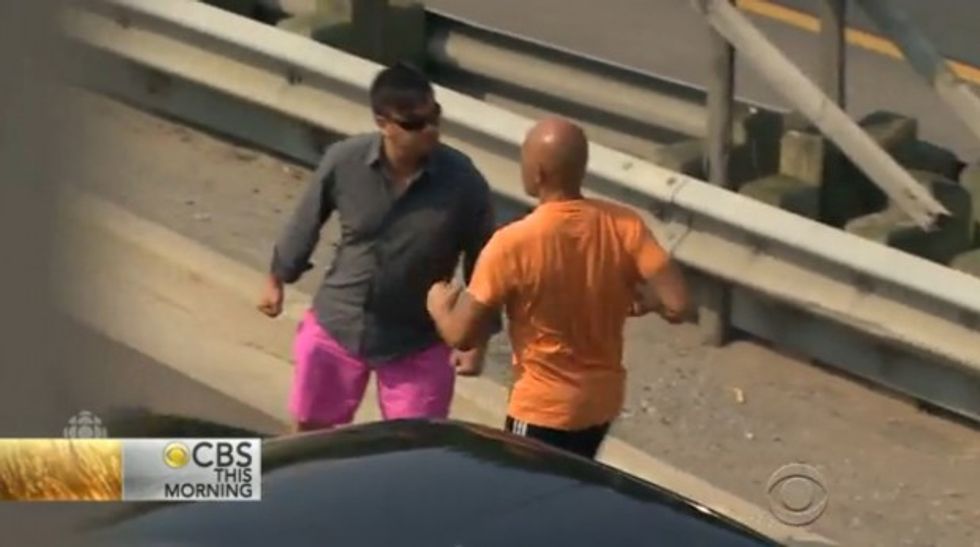 (Screengrab via CBS/CBC)
The no-nonsense cop immediately intervened, warning the men that they would be arrested if they didn't get back in their cars and "grow up."
"Hey! Get back in the car," the officer screamed. "Grow up! Sit down or you're going to get arrested! Both of you, grow up! Come on, boys, move it!"
Fortunately, the altercation didn't result in violence. It's safe to say the officer's scolding likely played a role in the outcome.
Watch the video below:
(H/T: CBC)
---