A new Iranian game has been introduced for mobile devices that simulates a missile attack on Israel's third largest city of Haifa.
The developer of the "Missile Strike" app told Iran's Fars News Agency that the game was rolled out in honor of Friday's Al Quds Day, an Iranian holiday dedicated to the destruction of the Jewish state.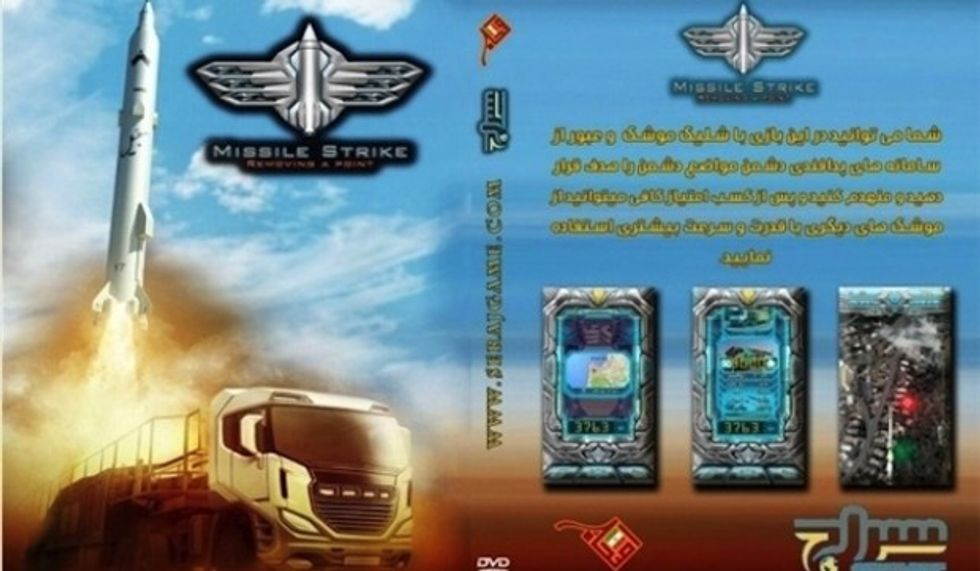 The "Missile Strike" game simulates an Iranian attack on Israel. (Screenshot: Fars)
"The anti-Zionist game displays Iran's missile power and the Zelzal, Zolfaqar and Sejjil [Iranian-produced] missiles are used by the players in the game's first stage," game production project manager Mehdi Atash Jaam told Fars Saturday. "In this game, users break into the Zionist regime's air defense and target Israel."
Fars posted screenshots of the game, including one which showed a targeted building in Israel's northern port city marked by a Star of David as players racked up points in the game simulating a missile attack on Israel. One of the players used a red heart as his icon, a most incongruous choice given the subject of the game.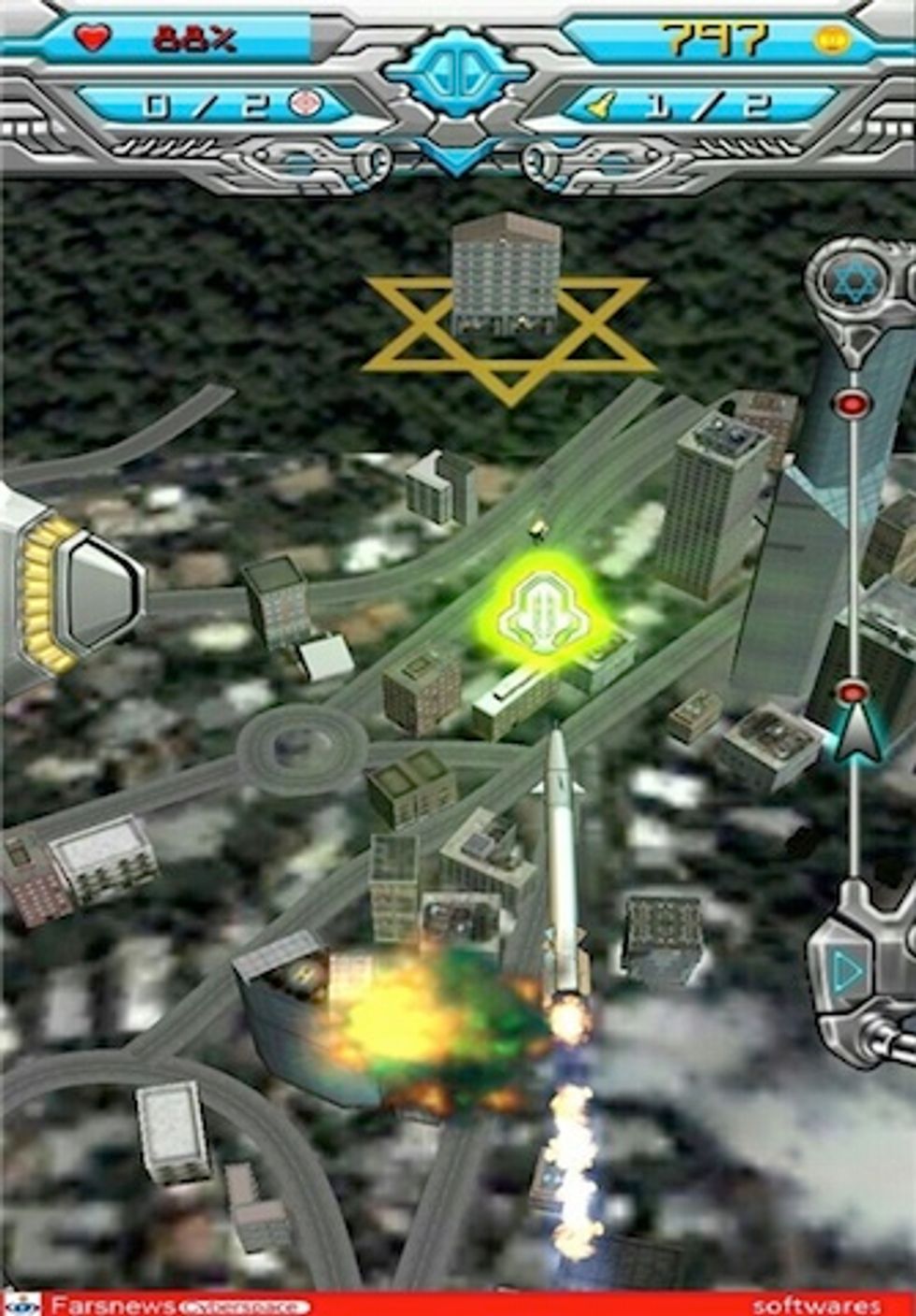 One of the targeted buildings was marked by a Star of David as players racked up points in the game simulating a missile attack on Israel. Note the incongruous heart icon used by one of the players. (Screenshot: Fars)
The game's developer said "Missile Strike" was created in response to an earlier game — "Battlefield" — which showed simulations of attacks on Tehran.
In February 2014, a video circulating in Iran simulated a nuclear attack on Israel and even touted the act as a "Holocaust."
Iranian officials have repeatedly called for Israel's destruction, most recently heard from former president Akbar Hashemi Rafsanjani who said earlier this month, "Israel is a fake temporary state. It's a foreign object in the body of a nation, and it will be erased soon."
Iranian Army Lieutenant Commander Mohammad Reza Vahedi last year described these apps, games and simulations as part of a "soft war" against Iran's enemies.
Speaking of another game, "Battle in Gulf of Aden" — described as the once most popular game in Iran — Fars quoted Vahedi as describing it as a demonstration of Iran's success in fighting the enemies' soft war.
Iranians flooded the streets on Friday in honor of Al Quds Day, some of them burning U.S. and Israeli flags and chanting "Down with America" and "Death to Israel" while negotiators from Iran, the U.S. and five world powers continued to try to secure an agreement over Iran's nuclear program.