An image tweeted from Donald Trump's verified Twitter account Tuesday was quickly deleted after individuals online noticed the soldiers in the background appeared to be wearing Nazi uniforms.
The image of the troops was faded into the background of the American flag, beneath a photo of the White house and several $100 bills. "We need real leadership. We need results. Let's put the U.S. back into business!" the text underneath it read.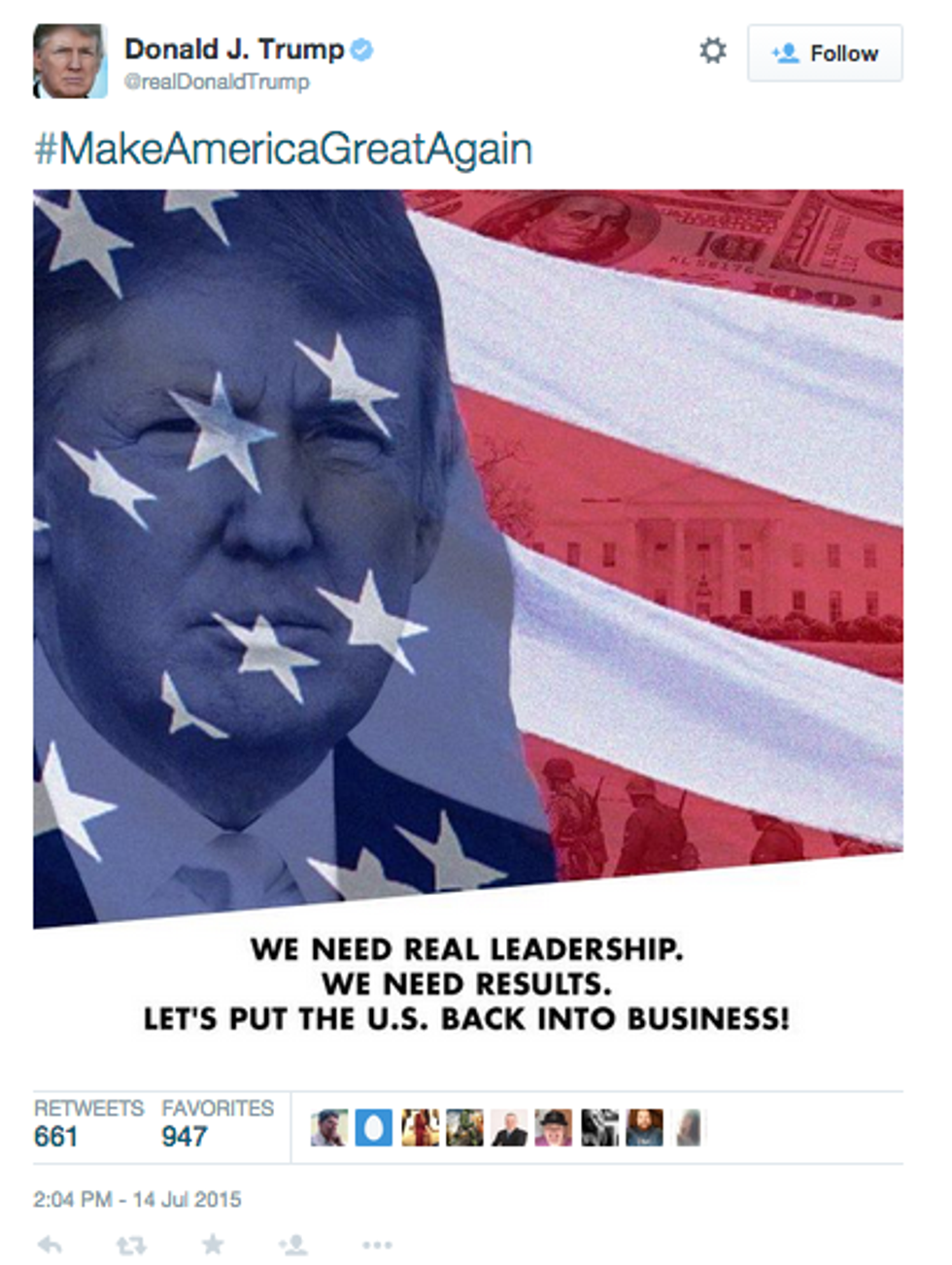 Image source: Twitter via Weasel Zippers
The image appeared to be a stock photo from Getty Images showing Nazi reenactors.
Image source: Getty Images via Weasel Zippers
The campaign graphic was retweeted and shared online several hundred times before it was removed.
A Trump spokesperson explained in a statement forwarded to TheBlaze it was an accident made by a "young intern" who had access to the Republican presidential contender's account.
"Mr. Trump has been in Charlottesville, Virginia all day at the opening of a development," the spokesperson said. "A young intern created and posted the image and did not see the very faded figures within the flag of the stock photo. The intern apologized and immediately deleted the tweet."
(H/T: Weasel Zippers)
—
Follow the author of this story on Twitter and Facebook: