Hillary Clinton said in a statement Monday night that she supports the Iranian nuclear deal, but cautioned that she is still looking into the specifics.
"I am still studying the details, but based on the briefings I received and a review of the documents, I support the agreement because it can help us prevent Iran from getting a nuclear weapon," she said. "With vigorous enforcement, unyielding verification, and swift consequences for any violations, this agreement can make the United States, Israel, and our Arab partners safer."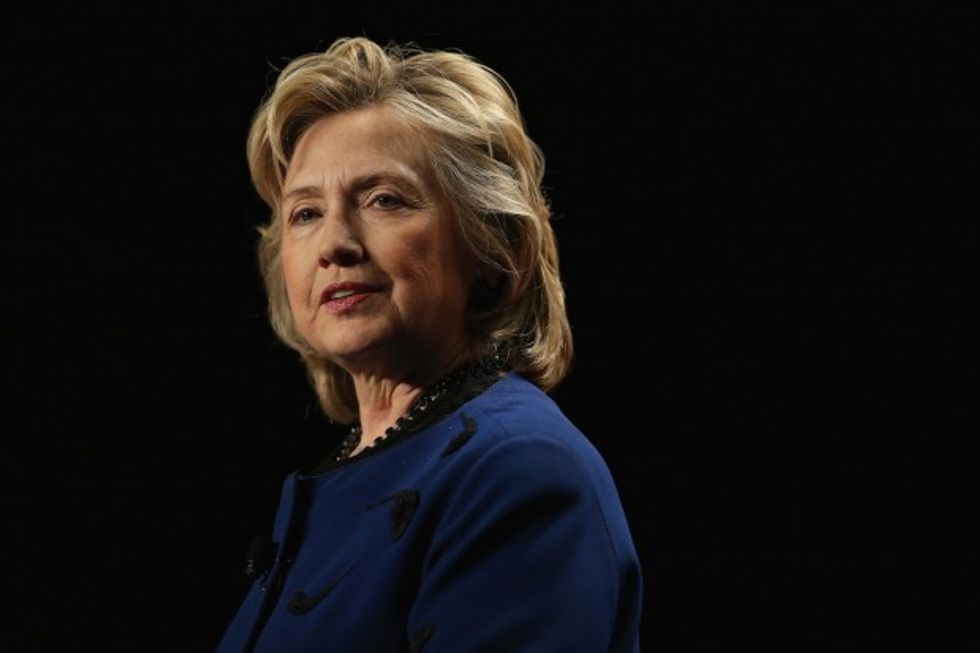 Joe Raedle/Getty Images
Clinton, who earlier in the day ignored an MSNBC reporter's questions on the deal, reiterated that she believes the Islamic Republic should never be allowed to obtain a nuclear weapon.
"The message to Iran should be loud and clear: We will never allow you to acquire a nuclear weapon; not just during the term of this agreement – never," Clinton said.
The Democratic presidential contender added that as president, she would work to enhance the U.S.' relationship with Israel.
"Israel has to be confident that the United States will always ensure its Qualitative Military Edge in the region and its capacity to defend itself by itself. As President, I would invite the senior Israeli leadership to Washington for early talks on further strengthening our alliance," Clinton said. "We must also deepen our security relationship with our Arab partners threatened by Iran. This includes our continued presence and providing needed capabilities. Iran should have no doubt about our support for the security of our partners."
Clinton called for "extreme vigilance" moving forward.
"I know that there are people of good faith who oppose this deal - people I respect. They raise concerns that have to be taken seriously. They are right to call for extreme vigilance," she said. "I am as familiar with Iranian behavior and the need to confront it as anyone. I support this agreement because I believe it is the most effective path of all the alternatives available to the U.S. and our partners to prevent Iran from acquiring a nuclear weapon."
Clinton concluded, "So we should applaud President Obama, Secretary Kerry, and Secretary Moniz for getting this done, and proceed with wisdom and strength in enforcing this deal to the fullest and in meeting the broader Iranian challenge."
—
Follow the author of this story on Twitter and Facebook: