A Christian counselor who worked in the chaplaincy office at Wheaton College in Wheaton, Illinois, has resigned her position after revealing that she supports same-sex relationships.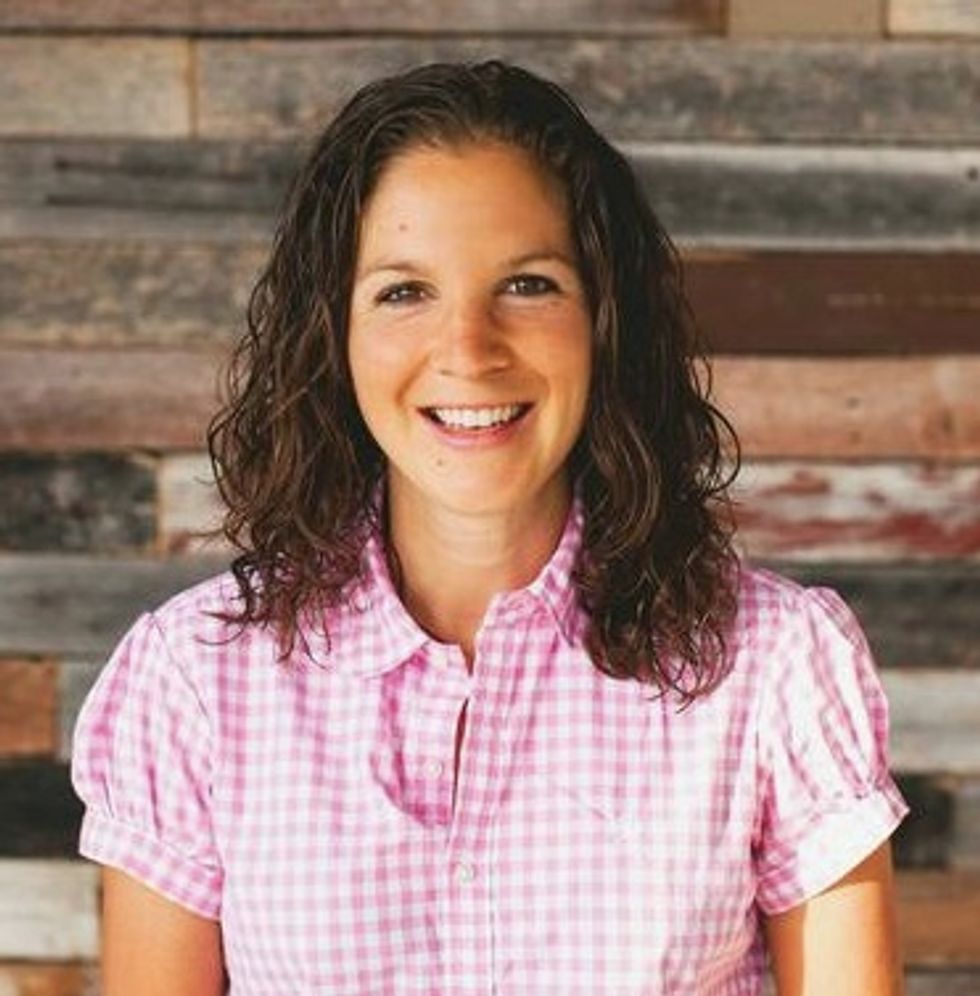 Julie Rodgers (Julie Rodgers' WordPress)
A gay Christian, Julie Rodgers spoke with the Washington Post last December, telling the outlet that she doesn't believe in reparative therapy — the umbrella term for controversial efforts aimed at curbing same-sex attraction — but that she personally embraces celibacy.
She also told the outlet that she "can't get behind" the idea that God would bless gay relationships. Months later, things have seemingly changed. 
Rodgers' role at Wheaton — which lasted only one year and surprised the evangelical world when her hiring was first announced — was to help students who experienced same-sex attraction as an associate for spiritual care in the chaplaincy office, Christian Today reported.
But in a blog post published on Monday, Rodgers shared her story as well as her evolution on the issue of homosexuality, specifically critiquing the way in which celibacy has been negatively handled by some believers.
"Because I care about the gaybies and it's right to keep it real even if it comes at a cost, it seems like a good time to share some of the ways my thinking on how to best love and support sexual minorities has evolved through the years," she wrote. "I've been troubled by the way human stories are often used to further one agenda or another in the culture war, and honest, nuanced, untidy stories seems like one way to avoid that happening (quite as much)."
Rodgers continued, "Though I've been slow to admit it to myself, I've quietly supported same-sex relationships for a while now. When friends have chosen to lay their lives down for their partners, I've celebrated their commitment to one another and supported them as they've lost so many Christian friends they loved."
She said that she tells people to follow Jesus and to honor him with their sexuality, which she believes will lead some with same-sex attraction to lifelong celibacy, and others to make divergent choices. Rodgers said, though, that she believes that the Christian message that all gays should be celibate is problematic.
"No matter how graciously it's framed, that message tends to contribute to feelings of shame and alienation for gay Christians," she wrote. "It leaves folks feeling like love and acceptance are contingent upon them not-gay-marrying and not-falling-in-gay-love."
Rodgers was careful to say that she doesn't believe that most Christians hate gay people and explained that, in fact, most of the Bible-believing people that she knows love individuals with same-sex attraction, though they fail to see the burdens foisted upon them.
"We're made for long-term, committed relationships that bind us to one another and cost us something. Relationships are where we realize how selfish we are and begin to delight in setting our wills aside to nourish another," Rodgers wrote. "They're where we grow in tenderness, having received grace in our ugliest and most embarrassing moments. They're where we energize one another with a love that overflows into hospitality as we welcome our neighbors into our homes."
For most, she said that these elements and dynamics will be found in a spouse, noting that many Christian communities have simply refused to allow same-sex couples to remain part of the collective if and when they come together. Speaking as a celibate gay, she said that she has faced "fire ... [as she has] sought to live into the traditional ethic" that has made her "question whether this is about genuinely held beliefs or straight up homophobia."
"My goal now is the same as it's always been: to do justice, love mercy, and walk humbly with the God who's been my first love all along," she wrote. "When it comes to this conversation, my goal has been to help Christians create the kinds of communities that make LGBT people feel wanted — where we can worship God, use our gifts, serve our neighbors, and find a family to share in the joys and sorrows of living in a world where so many people are so lonely."
Wheaton College released a statement on Monday affirming that Rodgers recently resigned her position, but not mentioning her sexuality.
"Julie Rodgers recently held a position at Wheaton College. Her work schedule was consistent with the academic year and as such, she finished her time on campus in May," it read. "Today, Julie notified the College that she is resigning her position, effective immediately, and will not be returning in August."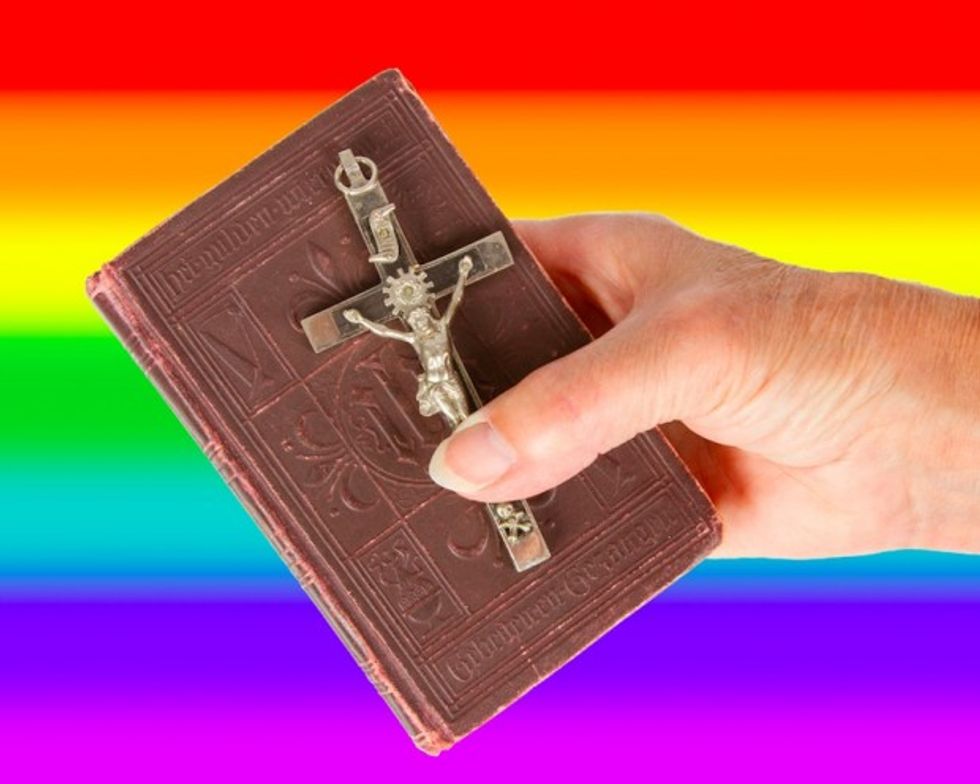 Photo credit: Shutterstock
Rodgers addressed the controversy over same-sex relations in her December interview with the Washington Post, describing the battle that evangelicals face as they try to navigate the difficult issue.
"Evangelicals are really trying to figure out what to do. There is a real panic about how to move forward. How do we think and talk about sexuality?" she said at the time. "We haven't had a robust understanding around celibacy in the past. We are trying to find a congruence between faith and spirituality that does not try to align with traditional marriage but does recognize that we can live without sex, but we can't live without intimacy."
Both Rodgers' initial hiring and her decision to step down have been viewed as controversial moves that come amid an ongoing discussion and debate about faith and sexuality.
As TheBlaze previously reported, some gay Christians have opted for celibacy in an effort to reconcile their faith and sexuality. Read some of their stories here.
(H/T: Christian Today)