A House committee has requested the Planned Parenthood senior director, who was caught on video seemingly talking about the selling of unborn baby body parts, to provide a briefing to members.
The House Energy and Commerce Committee asked that Dr. Deborah Nucatola, the Planned Parenthood Federation of America's senior director of medical services, to appear before the committee at some point in a letter released Friday.
"Dr. Nucatola's statements raise most troubling questions with regard to your organization's practices when performing abortions and whether those practices are consistent with federal law, including those laws restricting partial birth abortions and the sale of human fetal tissue," wrote the members in the letter led by committee chairman Fred Upton (R-Mich.)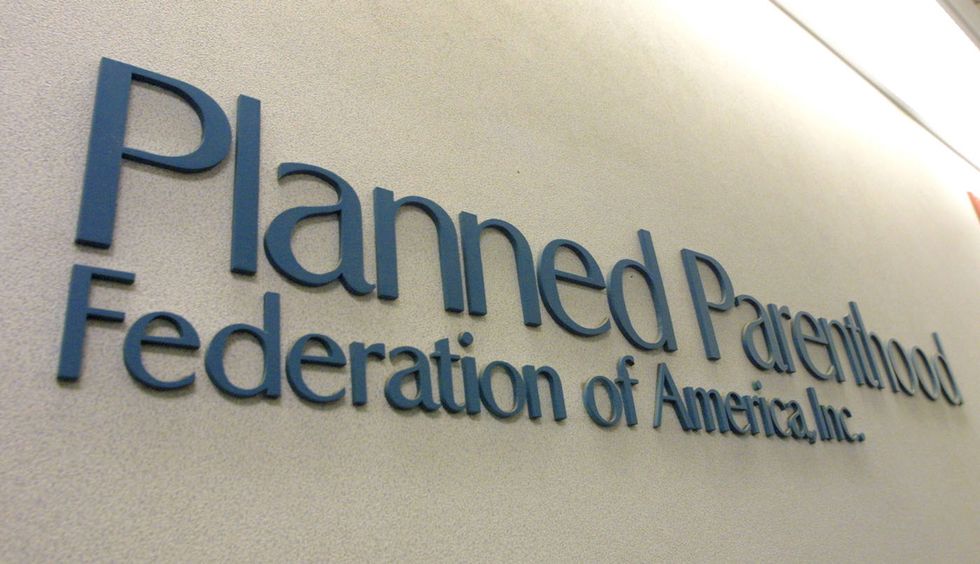 (Mario Tama/Getty Images)
The letter was sent to Planned Parenthood President Cecile Richards, who apologized this week for Nucatola's conduct in the video and asserted the organization has done nothing wrong.
A video, titled, "Planned Parenthood Uses Partial-Birth Abortions to Sell Baby Parts," from the Center for Medical Progress seems to show Nucatola describing how some doctors carefully conduct abortions that leave fetal body parts intact on an aborted baby in order to sell the fetal parts for profit.
The committee requested that Planned Parenthood and its affiliates "preserve and retain all documents relating or referring to the collection, sale, and/or donation of fetal tissue."
"Given your statement that this video falsely portrays Planned Parenthood and the questions raised by the video, we respectfully request that Dr. Nucatola provide a briefing to committee staff no later than July 31, 2015, to explain specifically the context and meaning of her statements on the video, what comments were edited or not portrayed accurately, and to provide information so that we may better understand your organization's practices and standards relating to the collection and sale of fetal tissue," the letter said.
House Speaker John Boehner (R-Ohio) called for a congressional investigation into the allegations that Planned Parenthood is selling fetal body parts, which would violate federal law.
Separately, since the harvesting of body parts would in most cases come from more developed fetuses, the House Judiciary Committee also asked Attorney General Loretta Lynch to look into how the 2003 law against partial birth abortion is being enforced.
Meanwhile, five states – Georgia, Indiana, Louisiana, Ohio and Texas have launched investigations into the allegations this week.
Follow Fred Lucas (@FredLucasWH) on Twitter