An Arizona motorcyclist's helmetcam captured the moment when an enraged driver exited his vehicle at Yuma traffic light, walked up to the cyclist and punched him in the face.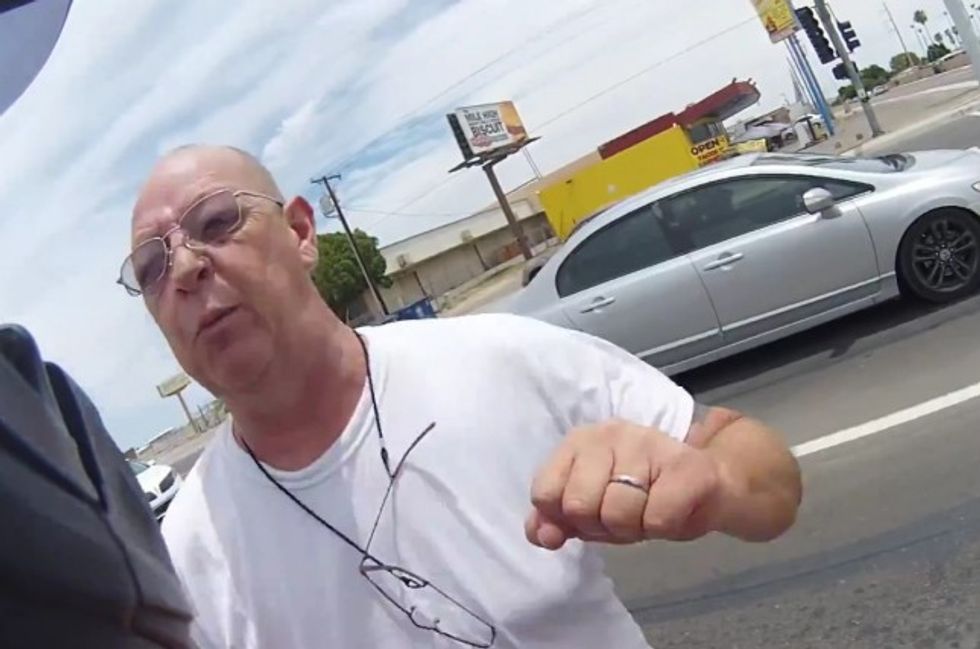 Image source: YouTube
Police said the driver, identified as 51-year-old Lee Schismenos, was angry that the motorcyclist, 24-year-old Cody Munoz, allegedly cut him off last Saturday, ABC News reported.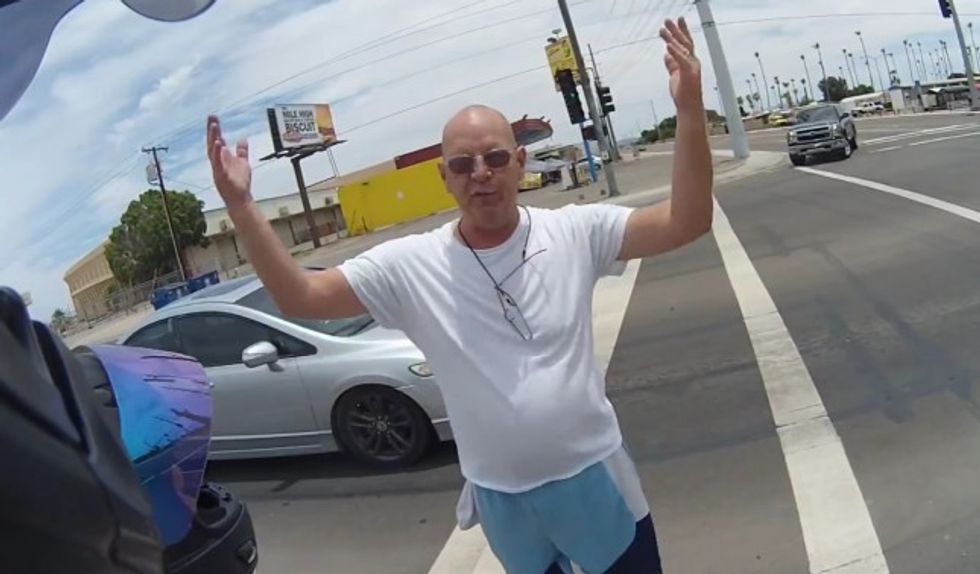 Image source: YouTube
The helmetcam clip also showed Schismenos pushing Munoz's girlfriend, 21-year-old Luisa Loy, who was a passenger on the motorcycle.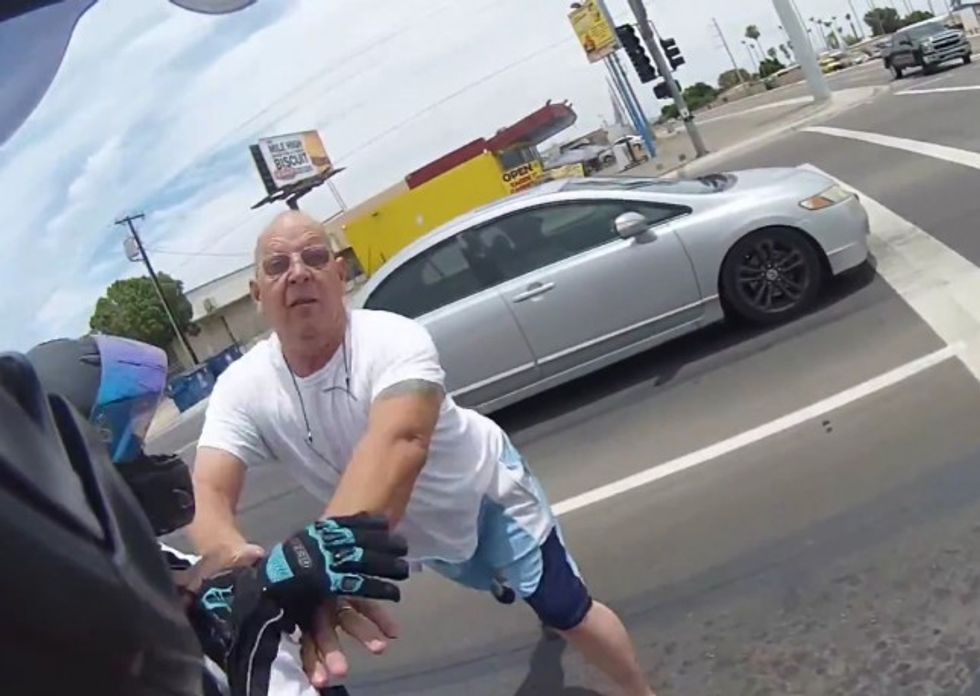 Image source: YouTube
Schismenos appeared to throw another punch at Munoz before the motorcyclist got the upper hand and grabbed Schismenos —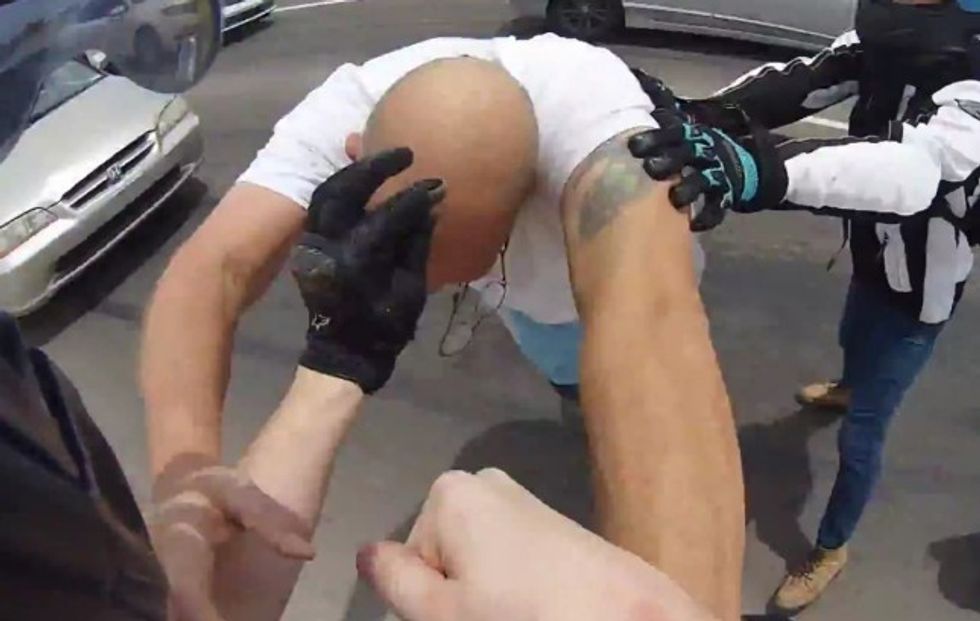 Image source: YouTube
— who seemed to lose his footing before falling on his back next to the curb and breaking his ankle.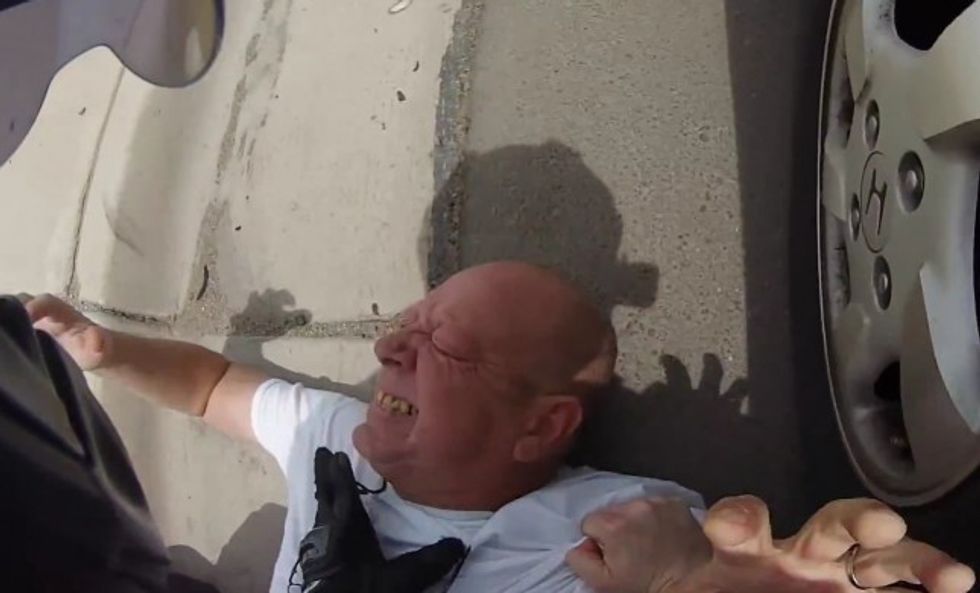 Image source: YouTube
"Are you done? Are you done?" Munoz said as he pinned down his attacker. "Stop! I did nothing to you!"
"Once he was on the ground you could sort of see, you know, his eyes raging, you know, really red, dilated for some reason," Loy told ABC News.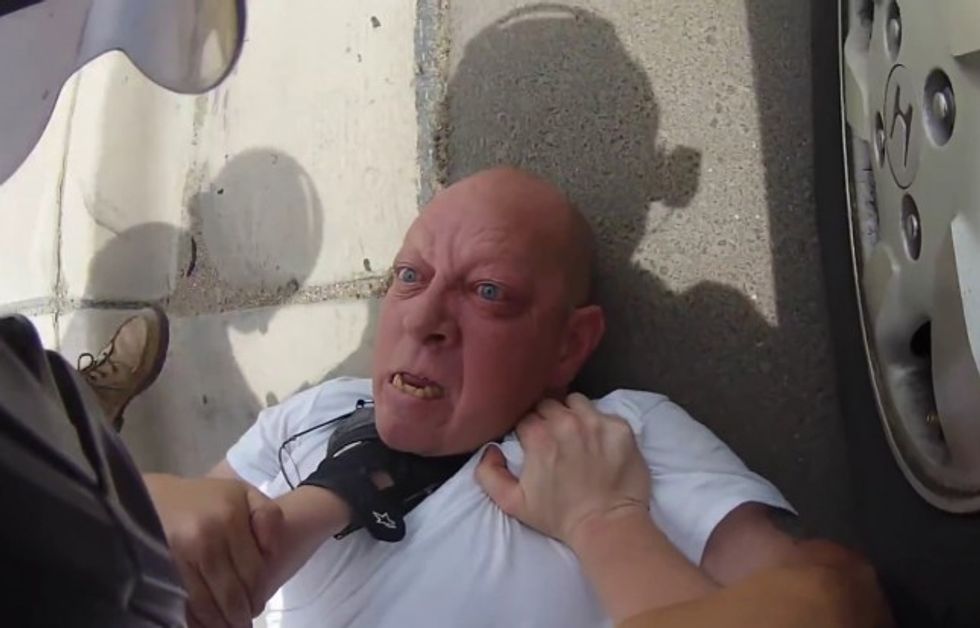 Image source: YouTube
"How old are you?" Munoz was heard telling Schismenos. "Shouldn't you know by now that's not what you do?"
Here's the clip. (Content warning: A number of profanities slipped past the beeps.):
The police report noted Schismenos allegedly had "three to four shots of whiskey," ABC News said.
Schismenos could face charges that include assault, disorderly conduct, threats, endangerment and impaired driving, ABC News said, adding that he couldn't be reached for comment.
This story has been updated.
(H/T: Daily Mail)
—
Follow Dave Urbanski (@DaveVUrbanski) on Twitter