Audrey Shook knew she wanted to adopt a child from China before she was even married.
She and her husband, her high school sweetheart, put off adoption for a nearly a decade after she got pregnant naturally, KHOU-TV reported. But on Monday, the Texas mother with a heart for special needs kids welcomed home her soon-to-be daughter.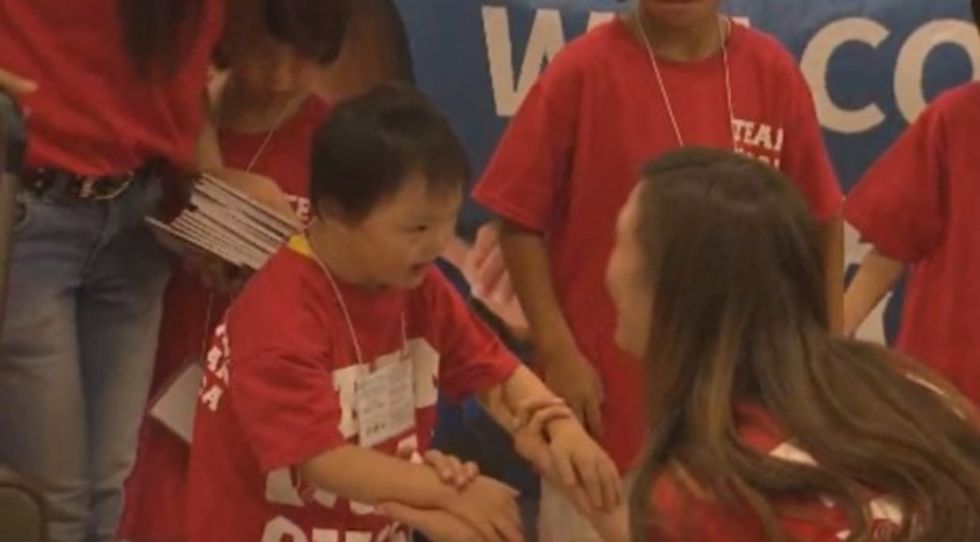 The Shook family is in the process of adopting Lucy from China. (Image source: KHOU-TV)
In the news station's video of the parents waiting for Lucy, who has down syndrome, at Bush Intercontinental Airport in Houston, Shook began to cry the moment she saw her come out of the terminal.
"Oh my God. There's Lucy," she said, wiping tears from her eyes.
When she knelt down to greet the girl she is adopting, she said, "Hi, hi, I'm momma."
"Momma," Lucy sweetly repeated.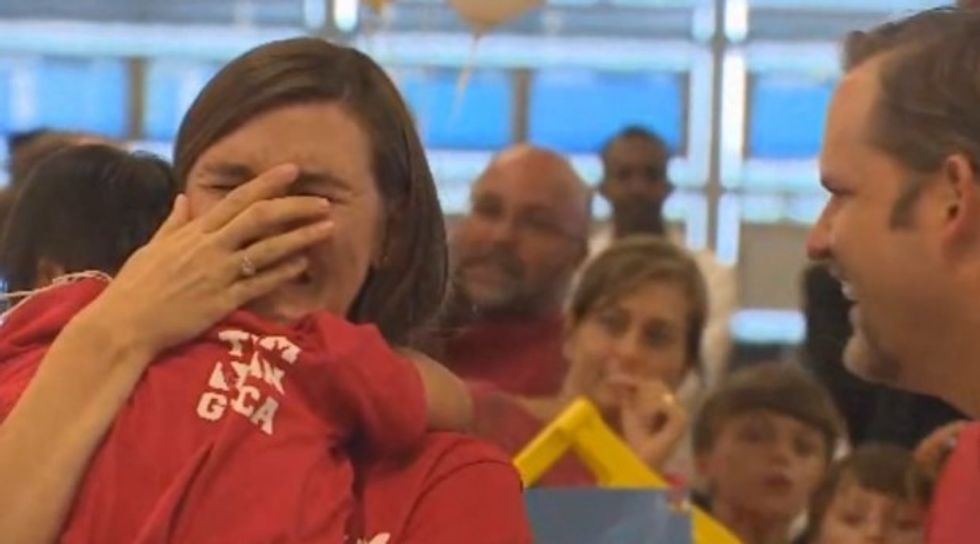 Image source: KHOU-TV
Watch the emotional homecoming:
Lucy was one of many orphans who flew from China to Texas where they are being hosted by families hoping for permanent adoption.
"These are the kids that are 'unwanted,'" a representative with Great Wall China Adoption told KHOU, making quote marks with her fingers. "They're the kids that nobody else wants. They've been sitting on lists for their entire life or sitting in an orphanage."
Brent Shook, Lucy's soon-to-be father, told KHOU they don't see it as them helping Lucy, but they believe she is going to be a great blessing in their life.