Congressional Republicans are moving to restrict all federal funds to Planned Parenthood until a House committee completes an investigation into allegations that the nation's largest abortion provider has harvested and sold fetal body parts.
"Over the last week, we've seen multiple videos showing its employees brazenly discussing the harvesting of aborted babies' tissue and organs, but the truth is, Planned Parenthood's culture of depravity runs much deeper than a couple of videos," said Rep. Diane Black (R-Tenn.) on the House floor Tuesday night.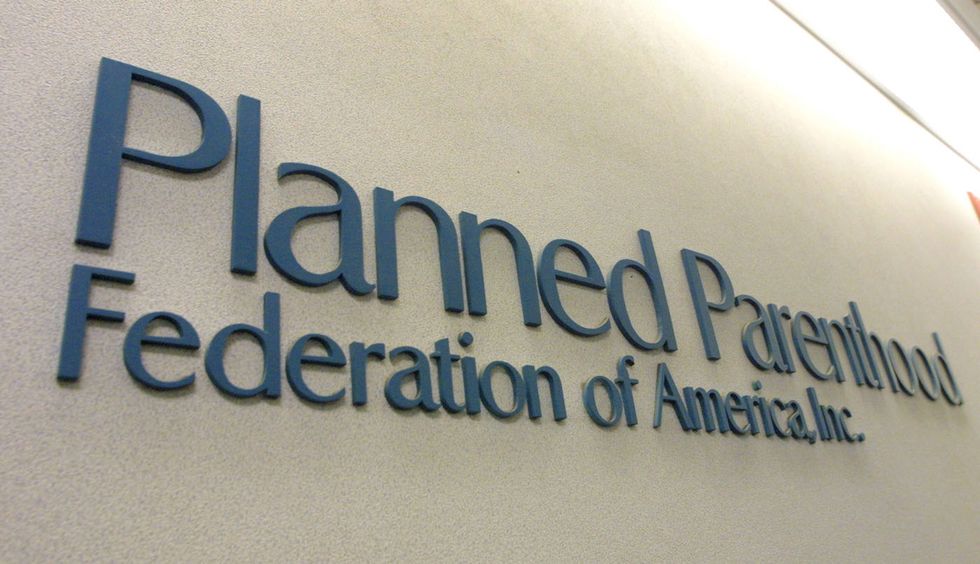 Mario Tama/Getty Images
The House Energy and Commerce Committee began investigating the matter last week.
"As a nurse, I've seen the big abortion industry's shameful tactics with my own eyes," Black continued. "I have just introduced the Defund Planned Parenthood Act of 2015 - legislation that would enact an immediate moratorium on all federal funding for Planned Parenthood while Congress carries out a full investigation."
The bill has 80 co-sponsors. Republicans in Congress have sought to eliminated federal funding for Planned Parenthood in the past.
If the legislation clears Congress, it's still unlikely to become law. White House press secretary Josh Earnest told TheBlaze this week that the administration would not reconsider federal funding for Planned Parenthood.
An undercover video released last week, and another released Tuesday by a medical ethics group opposed to abortion, shows high level officials with Planned Parenthood Federation of America talking about the sale of unborn baby body parts after an abortion.
Last week, Planned Parenthood President Cecile Richards apologized for the official in the first video.
The Government Accountability Office found that Planned Parenthood had received $1.2 billion from Medicaid over a three-year window.