You're about to see a very rare golf shot. The man standing on the tee box, with a driver in his hands, is about to score a "birdie" with just one swing.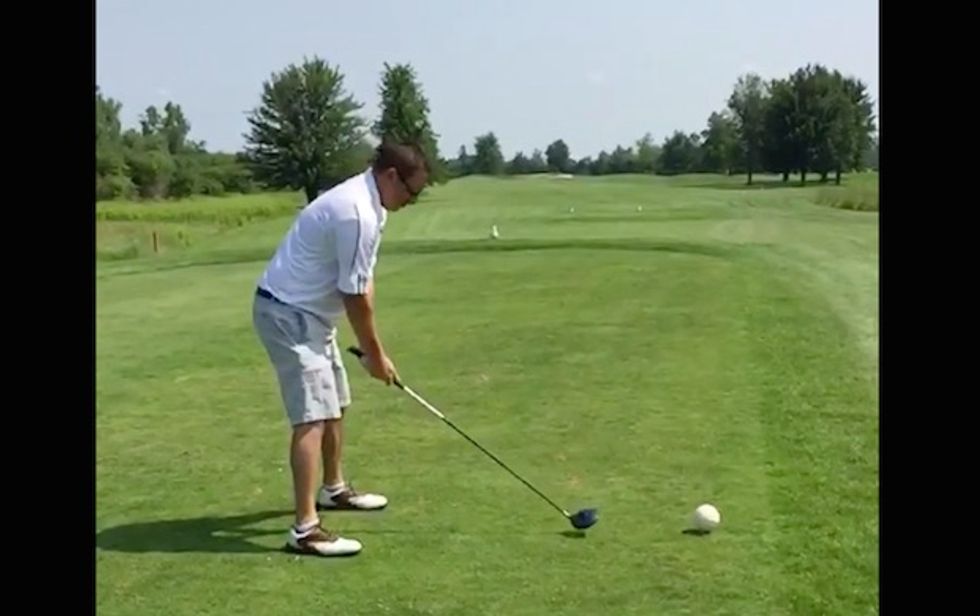 Image source: YouTube
It's not really fair to say he "scored" a birdie. It would be more accurate to say, he nailed a birdie, actually a seagull -- with his drive.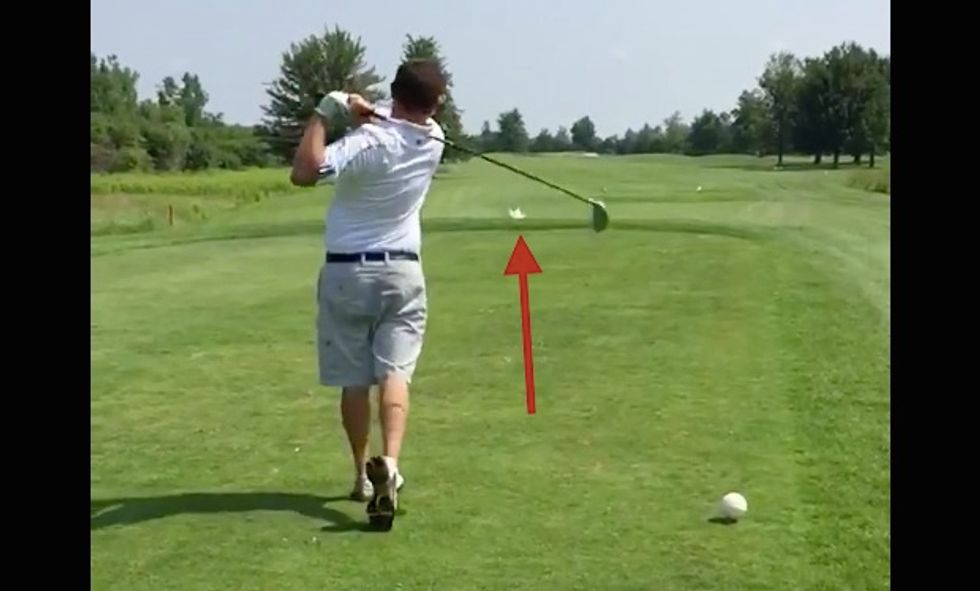 Image source: YouTube
With more than 1.2 million views in a day, this ten-second clip might be the shortest viral video we have seen.
__
Follow Mike Opelka (@Stuntbrain) on Twitter.