An armed man standing guard outside a military recruitment center in Utah said the point he is trying to make can be broken down into just four words: "don't mess with America."
Joshua Van Natter, 28, told KSTU-TV he made the decision to grab his AR-15 rifle and patrol a Logan military center after the deadly attacks in Chattanooga, Tennessee.
"These guys are sitting ducks, so I'm not going to let that happen," he said.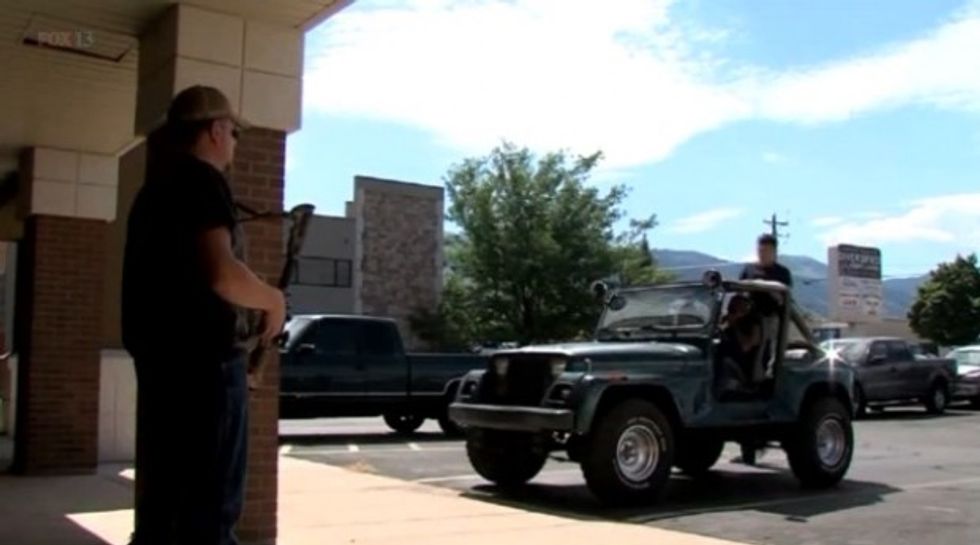 Image source: KSTU-TV
Federal law prohibits most military members from carrying their firearms on base or at recruitment centers.
"These are trained military fighters, and they can't even, they can't do anything for themselves," Van Natter told KSTU.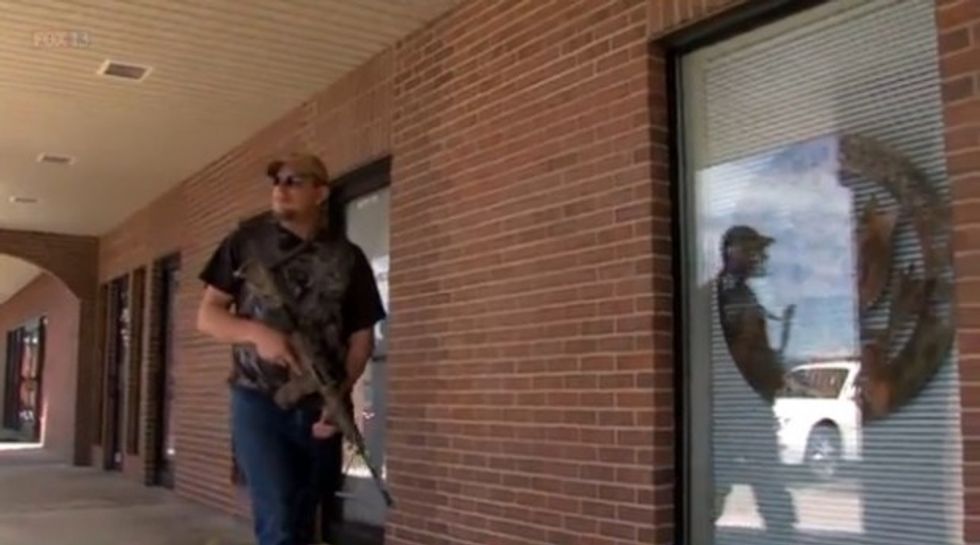 Image source: KSTU-TV
The 28-year-old pointed to the sign on the installation prohibiting firearms.
"As you can see, there's a no gun law right here posted. You can't be inside with a military weapon, or any weapon really," he said.
A potential recruit, told KSTU that he felt safer having Van Nutter standing guard outside.
"I felt really secure having him outside when I was inside," the person told KSTU.
For his part, Van Nutter said he will do what it takes to defend the military members inside.
"I'm ready for action," he said. "Anything that happens, I mean if anything happens, then I'm here."
Van Nutter isn't the only person who has decided to take up arms and guard military recruitment centers. Immediately following the attacks in Chattanooga, a man stood guard outside a Virginia installation. In recent days, the trend has grown and individuals across the country have flocked to protect servicemen and servicewomen who are not allowed to carry themselves.
—
Follow the author of this story on Twitter and Facebook: