Democratic National Committee Chair Debbie Wasserman Schultz said Sunday that Republican presidential candidate Mike Huckabee should apologize for equating the Iran nuclear deal with the Holocaust.
"This rhetoric, while commonplace in today's Republican presidential primary, has no place in American politics. Cavalier analogies to the Holocaust are unacceptable," Schultz said in a statement. "Mike Huckabee must apologize to the Jewish community and to the American people for this grossly irresponsible statement."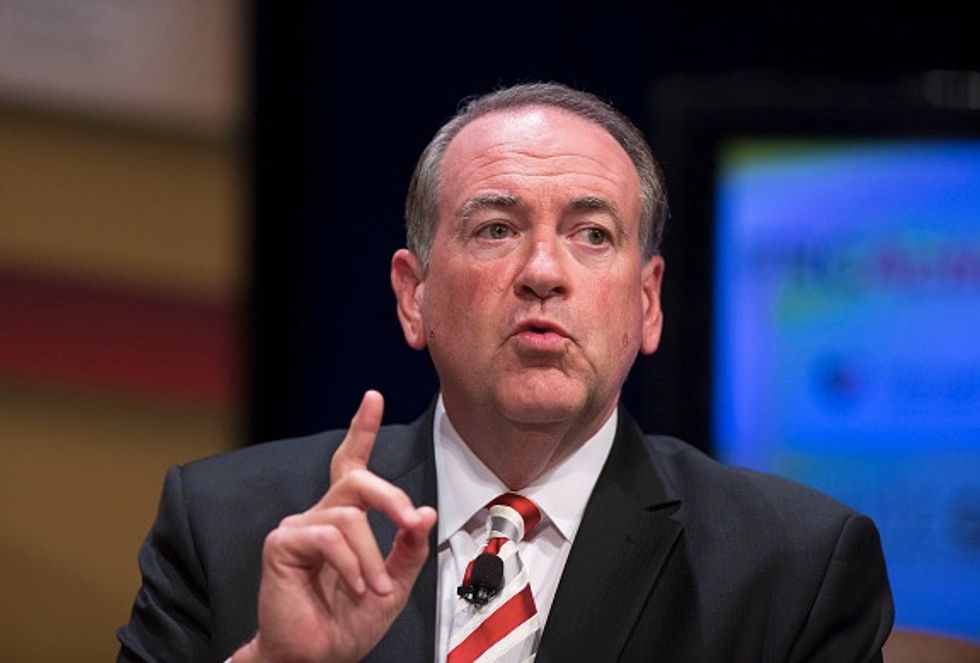 Mike Huckabee, former Governor of Arkansas and 2016 U.S. presidential candidate, speaks during The Family Leadership Summit in Ames, Iowa, U.S., on Saturday, July 18, 2015. (Image source: Daniel Acker/Bloomberg via Getty Images)
The former Arkansas governor said President Obama's "foreign policy is the most feckless in American history. It is so naive that he would trust the Iranians. By doing so, he will take the Israelis and march them to the door of the oven." Huckabee's statements were part of an interview with Breitbart News published Saturday.
"This is the most idiotic thing, this Iran deal," Huckabee added. "It should be rejected by both Democrats and Republicans in Congress and by the American people. I read the whole deal. We gave away the whole store. It's got to be stopped."
(H/T: The Huffington Post)
—
Follow Dave Urbanski (@DaveVUrbanski) on Twitter