When a police officer ordered a female passenger to exit a vehicle following an arrest, she tried to to inform a police officer of her status as a "free inhabitant." The woman apparently believed that she was not required to follow U.S. laws because she doesn't identify as an American citizen — and it didn't go over well.
A YouTube video, which was seemingly first uploaded in 2013 but was going viral on Wednesday, claims to shows how the defiant woman ended up in handcuffs and alleging "rape" after she refused to comply with the officer's orders.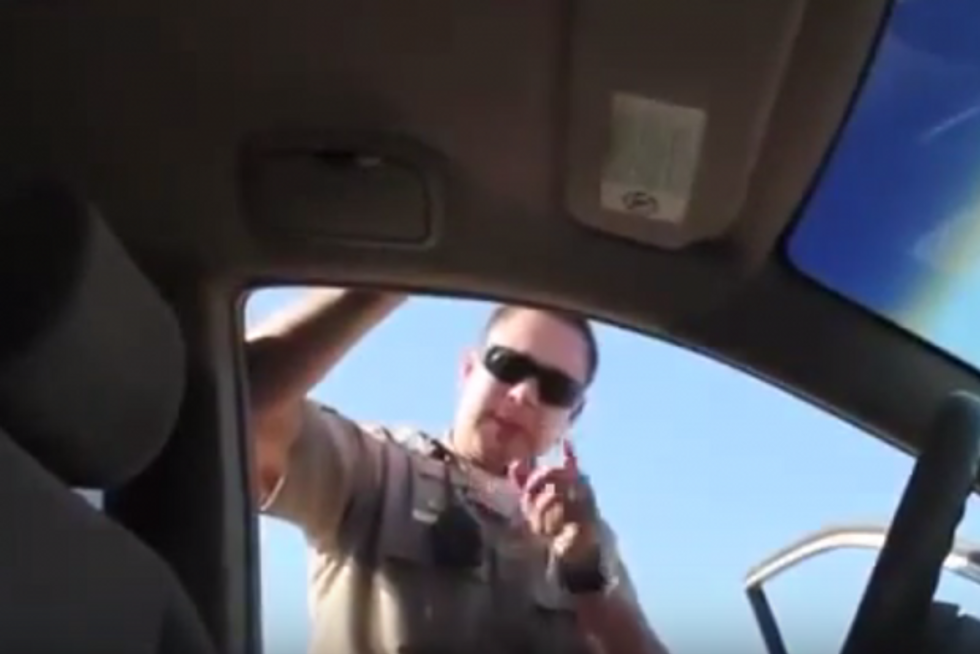 (LiveLeak/YouTube)
"Article 4, free inhabitant, pursuant to the Articles in Confederation, you can look it up. It's in the United States book of codes," the woman is heard on video lecturing the cop. "It's your laws, you have to follow."
The officer is seen on video calmly asking the woman to exit the vehicle so it can be towed following the arrest of the driver. He even told her she hadn't done anything wrong -- yet. She initially refused, but finally got out of the car and tried to leave.
"You're not free to leave," the officer is heard saying.
When the officer stopped her, the woman started screaming "rape."
"This is rape!" she is heard shouting. The video shows the woman only getting more profane and indignant as the video goes on.
It's unclear exactly where the video was recorded, but it's unlikely her "free inhabitant" argument got her out of the arrest.
You can watch the video below (Warning: Very strong language):
We are trying to get more information on the altercation. This story may be updated with additional information.
(H/T: IJReview)
---