One of the assailants who opened fire earlier this year outside a "draw Muhammad" event in Garland, Texas, purchased a firearm connected to the Fast and Furious operation, the Los Angeles Times reported Saturday.
Five years before Nadir Soofi and his partner were shot to death by a responding officer after launching their failed attack, the 34-year-old reportedly visited a Phoenix gun shop.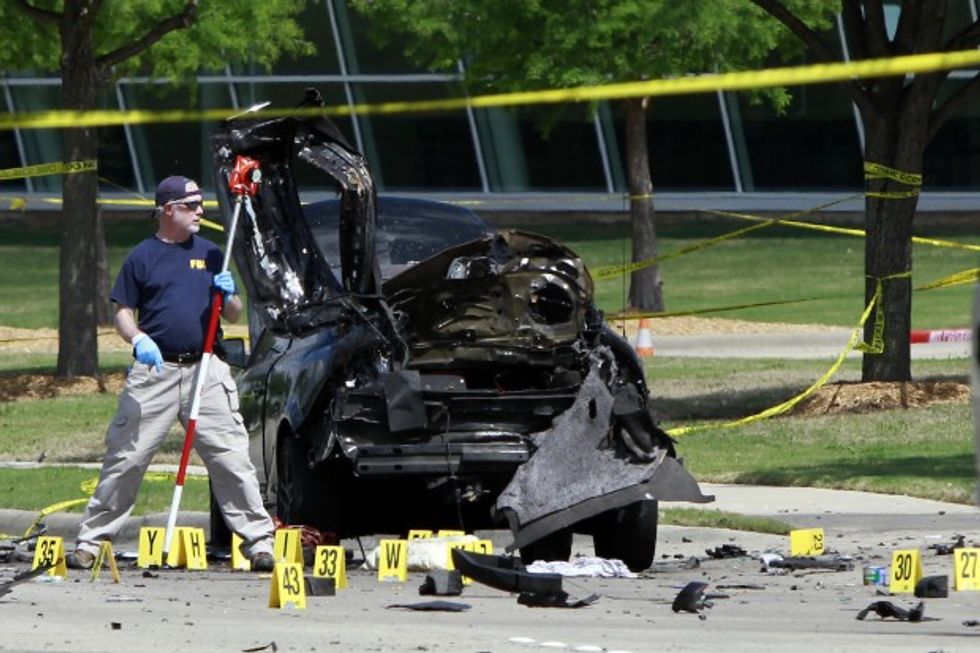 Members of the FBI Evidence Response Team investigate the crime scene outside of the Curtis Culwell Center after a shooting occurred the day before, on May 04, 2015 in Garland, Texas. (Photo by Ben Torres/Getty Images)
According to the L.A. Times, Soofi wanted to purchase a 9-milimeter pistol, but knew prior misdemeanor drug and assault charges would be flagged in the federal screening process. Soofi, thus, went to Lone Wolf Trading Co., a shop known to sell firearms illegally.
The Phoenix gun shop, however, was part of the botched Fast and Furious operation, the L.A. Times reported. Federal authorities were allowing Lone Wolf to sell illegal firearms with the hope of tracing the weapons to drug cartels and smuggling networks.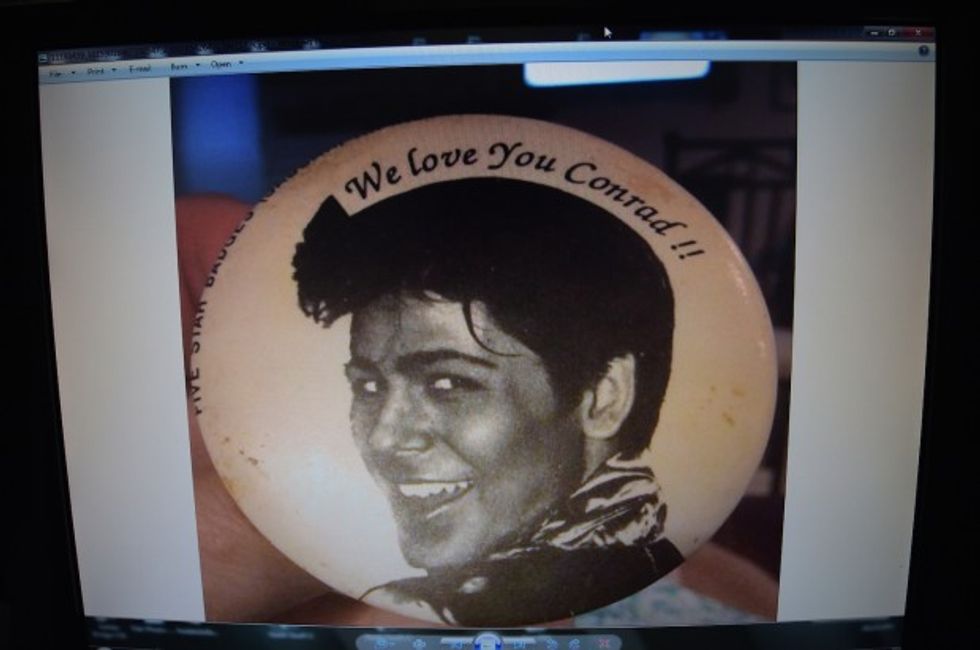 An image depicting Nadir Soofi, one of the gunmen who attacked a venue that featured a contest to draw the Prophet Mohammed, is seen on a computer screen in the Pakistani capital Islamabad on May 6, 2015. (AAMIR QURESHI/AFP/Getty Images)
Nonetheless, Soofi's attempt raised flags and authorities put a seven-day hold on his ability to purchase a gun from the shop, the L.A. Times reported. However, for an unknown reason, that hold was lifted within 24 hours. Soofi left the shop with a 9-milimeter.
It was not clear whether that same weapon purchased five years prior to the Garland attack was used in the shooting, but federal authorities did contact Lone Wolf the following day, according to the L.A. Times.
The Garland attack left both shooters dead and a security officer wounded.
—
Follow the author of this story on Twitter and Facebook: