Matthew Deans is facing some very serious charges. But when he showed up in court this week in Charlotte, North Carolina, you wouldn't have known it from his attire. And that absolutely irked the judge he had to stand before.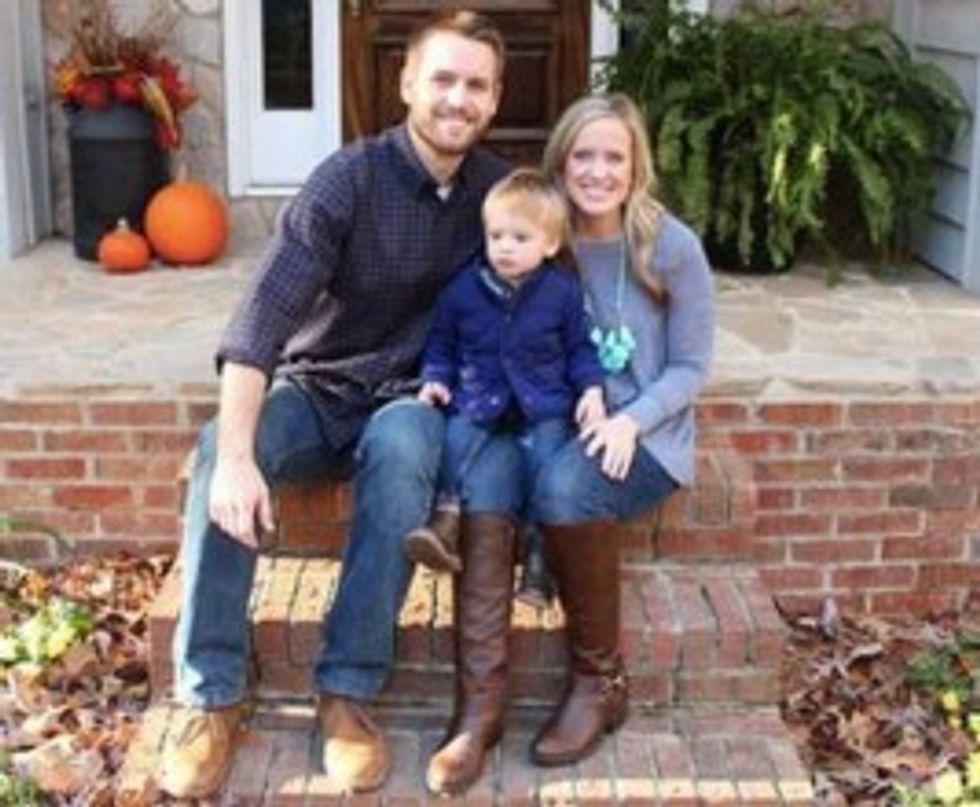 The Eddings family. (Source: Family photo via WBTV)
Deans has been charged with misdemeanor death by motor vehicle and failure to reduce speed for a tragic wreck in late May that killed 2-year-old Dobbs Eddings and his 3-day-old brother, Reed. Reed wasn't even born at the time of accident -- he was delivered in an emergency after the wreck and died three days later.
To make things worse, the accident happened on the same day as the boys' parents', Gentry and Hadley, celebrated their six-year anniversary.
"I hate that this happened. I don't like it at all. But I can trust God even when it's really hard. I just trust it. I have to, I have to," Hadley recently told WBTV. The couple are strong Christians, and Gentry is a worship pastor at a local church.
So considering the tragedy of the accident (police say Deans was a distracted driver), one might expect Deans to treat a court appearance regarding it with the utmost respect. But that's not what happened this week.
Rather than showing up in a suit, or even a white shirt, Deans entered the courtroom in a fishing shirt. But that's not all: He was also wearing shorts. The judge was having none of that.
"Why are you going to show up to court dressed like that based on these charges?" the judge said, according to WSOC-TV.
In the video, Deans can be seen looking down as if to glance over his attire:
The news channel reported that the judge issued a continuation because she was so upset with Deans clothing choice.
"We have to learn how to do things differently," Gentry told WBTV. "We can't just plow through. We're on a journey and it's going to be a long one."
Deans' just got a little longer, too.
Still, through all the tragedy, Gentry says he has forgiven Deans. That attitude could be what has driven the community to donate over $200,000 to the family's GoFundMe page.