An ex-NFL player and college football analyst is suing Fox Sports over the claim that he was unfairly targeted and fired from an on-air position due to his Christian viewpoints on homosexuality.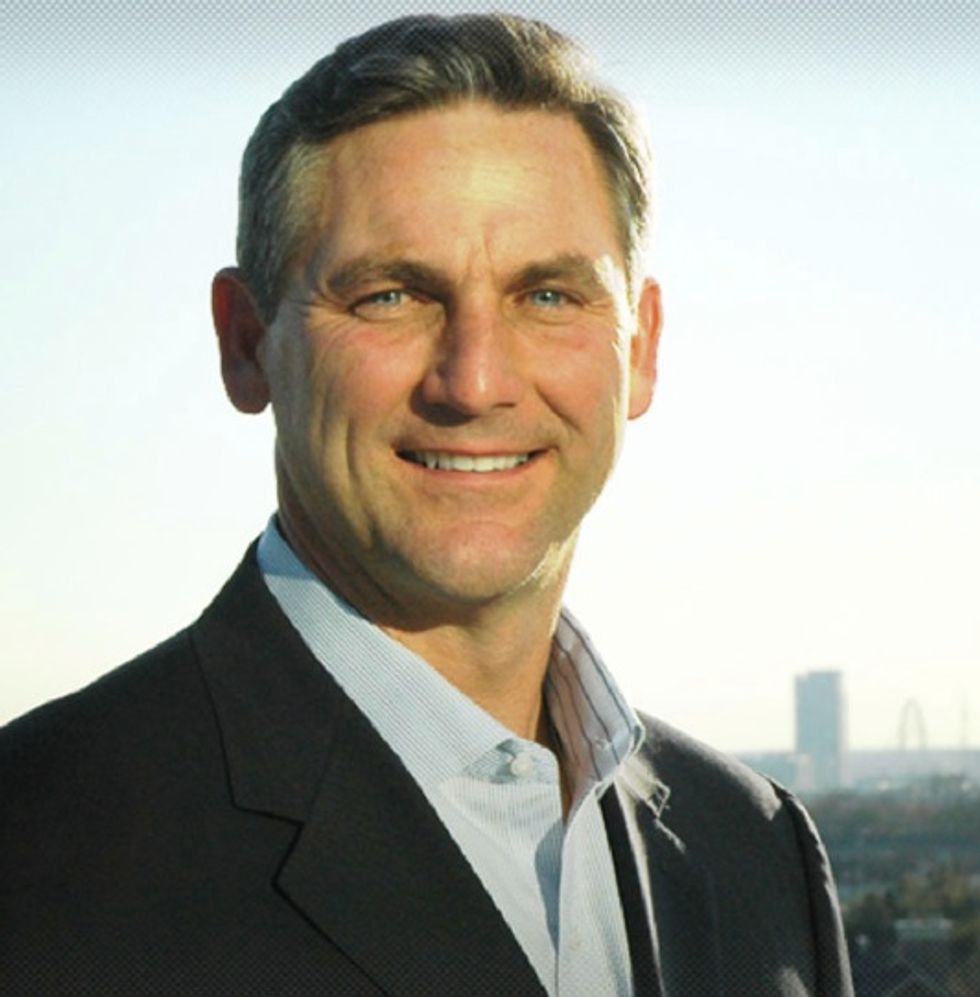 Ex-NFL player and TV sportscaster Craig James (Liberty Institute)
Craig James, who played for the New England Patriots in the 1980s and who went on to become a successful sportscaster, charges that he was fired in September 2013 from a TV analyst position with Fox Sports over past comments that he had made in opposition to same-sex relations.
James filed a lawsuit in Dallas County Court on Monday against his former employer over the claim that he was terminated "for one reason only – his religious beliefs about marriage," according to a press release from the Liberty Institute, the conservative legal firm that represents him.
"This case is much bigger than me. It affects every person who holds religious beliefs. I will not let Fox Sports trample my religious liberty. Today, many people have lost their jobs because of their faith," James said in a statement. "Sadly, countless are afraid to let their bosses know they even have a faith. This is America and I intend to make sure Fox Sports knows they aren't above the law."
As TheBlaze previously reported, James was fired just days after joining Fox Sports Southwest back in August 2013.
He has said that the views he expressed during a failed U.S. Senate bid in Texas in 2012 — opinions that he believes were at the center of his firing just one year later — were personal beliefs based on his faith, including calling homosexuality a choice and vowing to "never ride in a gay parade."
James told TheBlaze on 2013 that he believes his case — both the firing and his subsequent battle for what he believes is justice — will have widespread ramifications beyond his own professional well-being.
"This isn't just about Christianity," the former running back said. "I have a biblical belief that I'm being punished for. If you enjoy freedoms as a religious person, you need to stand up and be heard and let the persecutor know we aren't going to accept this."
Considering the short amount of time between his hiring and firing, the motivation for James' dismissal hasn't been entirely clear. After he made just one public appearance on Aug. 31, Fox Sports Southwest suddenly cut him loose. A formal contract had not yet been signed, despite the beginnings of a working relationship.
"I received a phone call and they asked — the general manager at Fox South asked — if I was interested in getting back into broadcasting," James told TheBlaze.
Fox Sports touted James in a press release after hiring him in August 2013, but he said that two days later, he was cut loose and the network's rhetoric changed.
Mike Anastassiou, a senior executive producer at the network, said in a statement just days before James was fired that he is "a talented broadcaster" with extensive college football experience and an individual whom he admires.
"Literally, they sought me out and on a Friday afternoon, August 30, they issued a national press release kind and complimentary … I did a one hour-show on Saturday and Sunday night I received a phone call from the [general manager] and was told it was over," James said.
Sportscaster and former Senate candidate Craig James (Eric Gay/The Associated Press)
Based on a quote published by The Dallas Morning News, a spokesperson for Fox Sports confirmed that James' comments about gays, among others, were at the root of his dismissal.
"We just asked ourselves how Craig's statements would play in our human resources department," the spokesman said. "He couldn't say those things here."
But later, another representative issued a statement saying there were additional issues at play.
"At Fox Sports we respect all points of view, and despite reports to the contrary, the decision to no longer use Craig James in our college football coverage was simply because he was not a good fit for Fox Sports," the spokesperson said. "Mr. James, while both experienced and knowledgeable, is a polarizing figure in the college sports community. Regrettably, the decision to use him was not properly vetted, and as a result he will no longer provide commentary on Fox Sports Southwest's college football coverage."
James told TheBlaze it's "bogus" to say his firing is about anything other than his statements about homosexuality.
"I think their statements before speak for themselves. Obviously, different people on TV and radio draw different factions that develop for or against them," he said. "For them to come back and say it's these other things after they went around telling everybody it's what [I] said about marriage — that's extremely bogus."
Read more about the back story here.