In an act of payback, Gawker has published Donald Trump's cellphone number.
The release of the real estate mogul's digits comes after the Republican presidential hopeful did the same thing to 2016 rival Sen. Lindsey Graham last month. While speaking in South Carolina, Trump slammed Graham and held up a piece of paper, read off Graham's cellphone number and encouraged supporters to give him a ring.
"In the spirit of open and fair political debate, we now bring you Trump's number," Gawker said.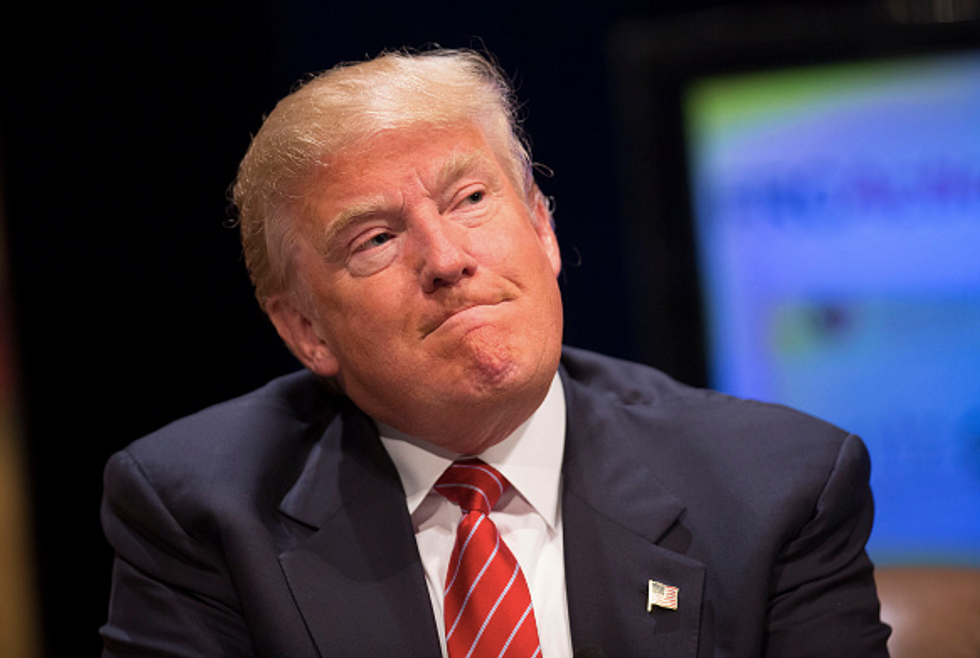 Donald Trump, president and chief executive of Trump Organization Inc. and 2016 U.S. presidential candidate, speaks during the Family Leadership Summit in Ames, Iowa, July 18, 2015. (Daniel Acker/Bloomberg via Getty Images)
A woman's voice addresses the phone's voicemail, encouraging the caller to leave a message. The number has a New York City area code and has a busy signal much of the time. The cell phone's mailbox is full.
Gawker reported that a Trump aide answered the phone mostly, but encouraged readers to ask for Trump.
MSNBC reported that the number Gawker released is the same number Trump used to call a reporter in June.
A campaign source for The Hill said it was an old number and "Mr. Trump has several numbers so this is not an issue."
Graham responded to the release of his personal phone number by starring in a video with IJ Review in which he depicted different ways one could destroy a cellphone.