Donald Trump hit the campaign trail in South Carolina, and read out loud the personal phone number of the state's senior senator and one of his primary rivals – Lindsey Graham.
Speaking in Bluffton, South Carolina, the real estate mogul and former reality TV host read out the digits as he held up a piece of paper, Bloomberg News reported.
Trump said Graham gave him the number a few years ago when he called to ask for a campaign donation. Trump said Graham also wanted a good reference for Fox News.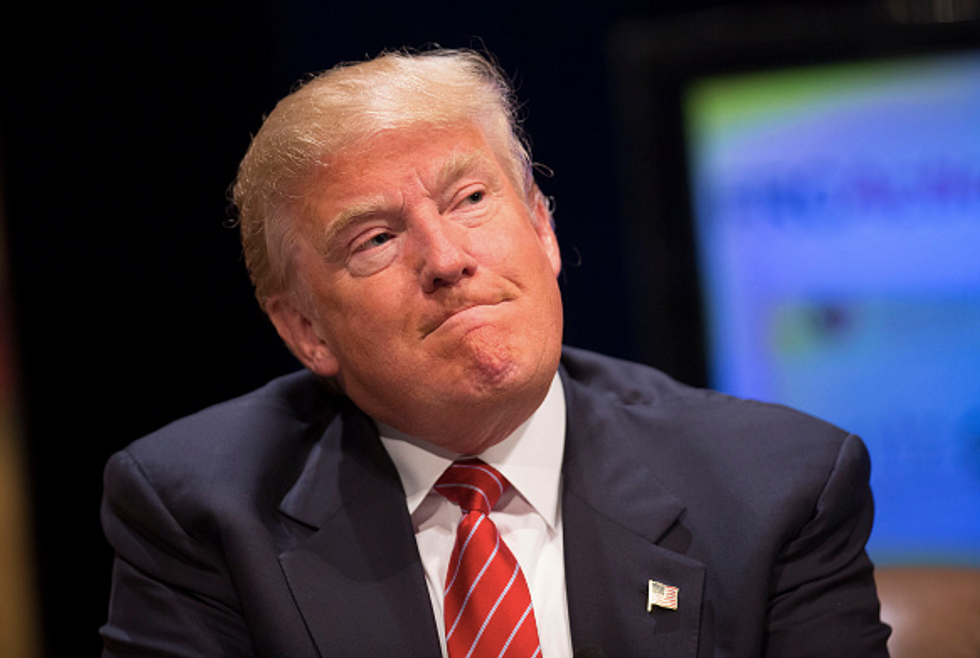 (Daniel Acker/Bloomberg via Getty Images)
This comes days after Trump insulted Sen. John McCain (R-Ariz.), one of Graham's closest friends and political allies.
Graham said earlier Tuesday that he didn't care if Trump dropped out of the race, but thought he should stop "being a jacka--."
During the South Carolina campaign event, Trump held up a yellow piece of paper with Graham's number.
"Give it a shot," Trump said. "Your local politician, you know? He won't fix anything but at least he'll talk to you."
For Trump, who has actually surged to the top spot in recent national polls, it's a continuation of a volatile and unpredictable campaign style.
For Graham, who has languished toward the bottom of most polls, an attack from Trump could provide a boon.
Bloomberg reported that a call to the number went to voicemail, with a woman saying the number belonged to Graham. Graham spokeswoman Brittany Bramell confirmed to Bloomberg it was the senator's phone number.
"Donald Trump continues to show hourly that he is ill-prepared to be commander in chief," Graham campaign manager Christian Ferry said in an e-mailed statement to Bloomberg. "The two people most excited about Donald Trump's candidacy are Barack Obama and Hillary Clinton. Because of Trump's bombastic and ridiculous campaign, we aren't talking about Obama's horrible deal with Iran or Hillary Clinton's plans to continue Obama's failed national security agenda."