The crew that broke the Internet with viral videos like "Devil Baby Attack" and the "Super Strong Meter Maid" just released a new video called "Human Torch Drone." The man behind the video, filmmaker Michael Krivicka shared the story of the video with TheBlaze.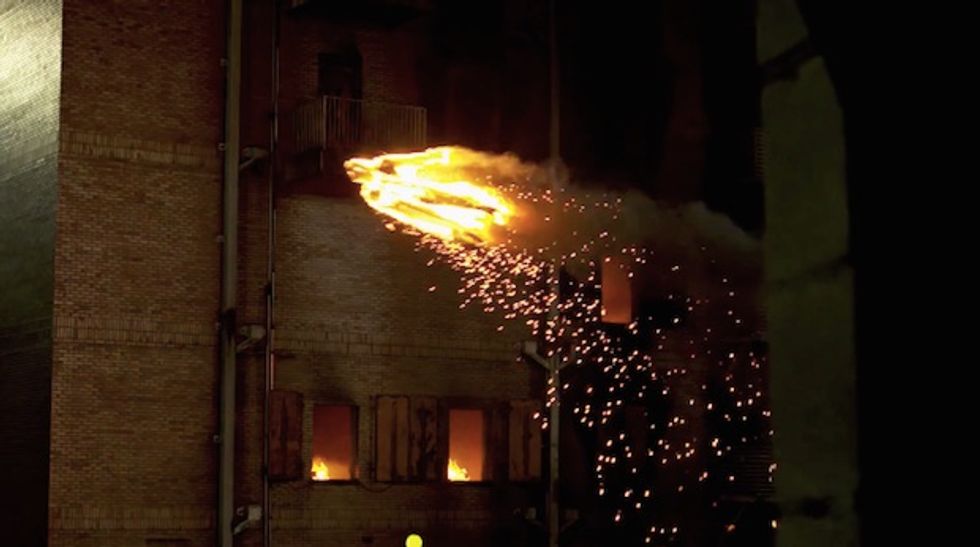 Image source: YouTube
Back in 2012, Krivicka worked on, "Flying People," a video that appeared to show three humans flying over NYC. That video was made to promote Josh Trank's movie "Chronicle."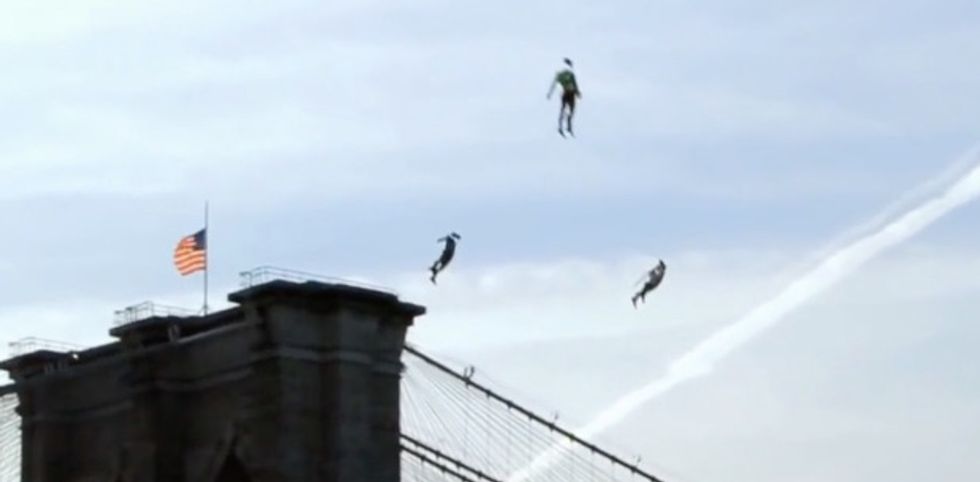 Image source: YouTube
Fast-forward to 2015 and Krivicka and Trank are working together again. The movie studio contacted Krivicka and his company, Thinkmodo, hoping the crew could create another viral smash to promote Trank's new movie "The Fantastic Four."
The director told TheBlaze they were thinking about the Human Torch character in the film.
"We immediately thought: let's create a flying person on fire," Krivicka said.
In order to make the burning drones look like a human flying through the air, Krivicka shared a few of the problems his crew faced, like wind speed and how fast the drones would burn.
"We built 10 identical aircraft (human-shaped drones)." Krivicka told TheBlaze, "Each burned for about 30 seconds, but only 20 seconds were usable."
All ten drones were used. There were no survivors.
"Each burning aircraft eventually crashed into a building or a roof, some even broke in half
mid flight," Krivicka said.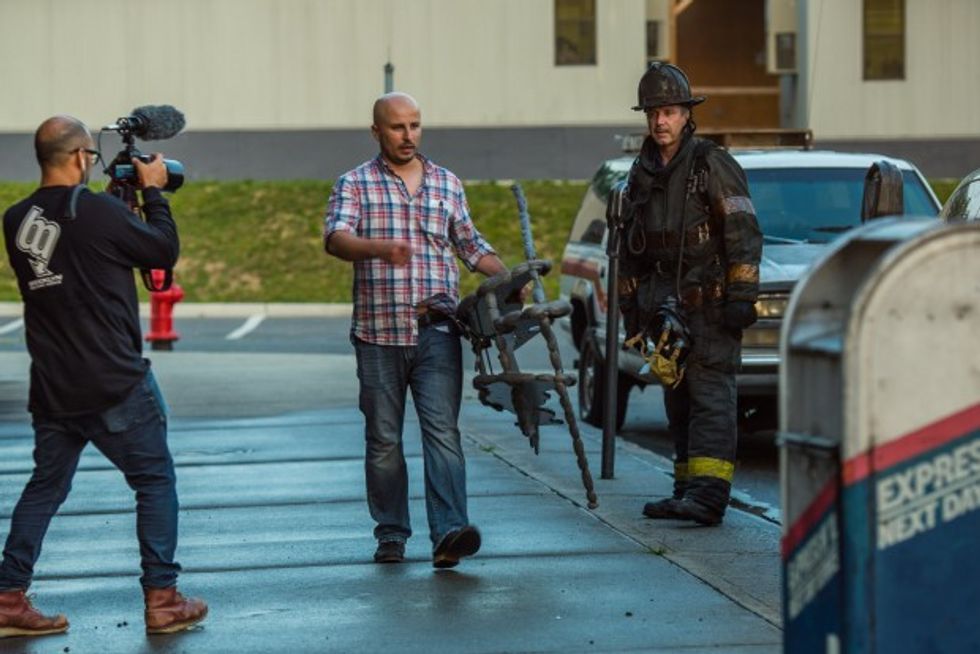 Image source: Thinkmodo
Because this was a never-been-done-before effect and fire was involved, they set up the shoot at a fire service academy on Long Island.
Ten firefighters were on duty, ready to put out every fire when the drones came crashing down.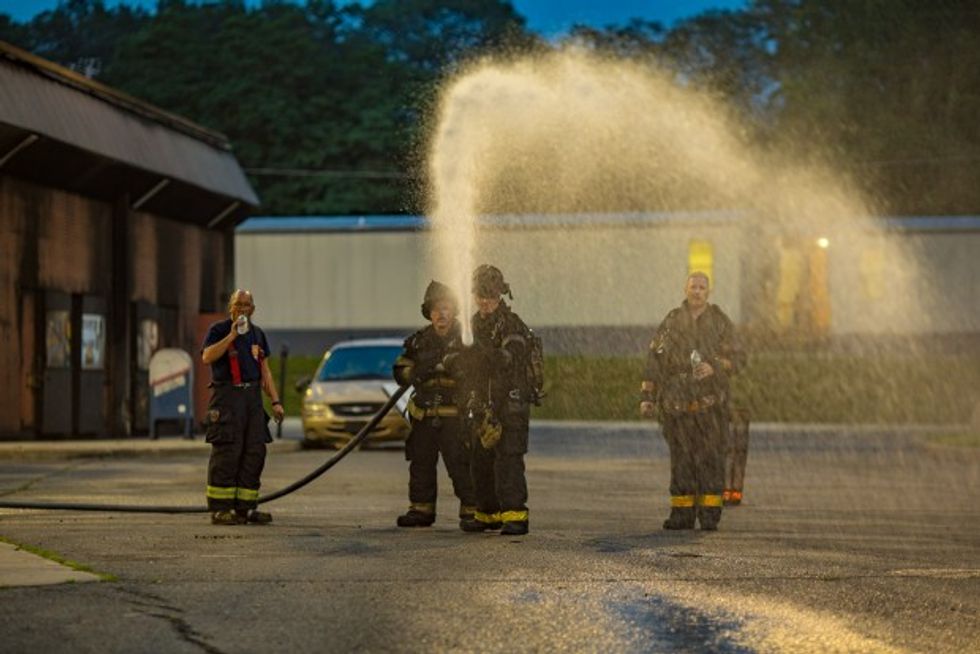 Image source: Thinkmodo
According to Krivicka, "Each drone had a one-way ticket to hell."
He added, "It was just a matter of time before everything burned up...eventually crashing into a building or a roof, some even broke in half mid-flight."
Michael Krivicka is not a special effects guy. He edits all of the videos you see from Thinkmodo and told TheBlaze, "I'm a filmmaker who likes to do edgy and risky stuff -- anything that makes people go 'wow.'"
Watch his latest video here:
__
Follow Mike Opelka (@Stuntbrain) on Twitter.