Emotions ran high Monday night as two illegal immigrants were appointed to city commissions in Huntington Park, California.
"You are out of order!" one woman screamed at the council during the meeting.
Residents told KCBS-TV that they believed Councilman Jhonny Pineda appointed the two — Frank Medina and Julian Zatarain — because they helped with his recent campaign in March.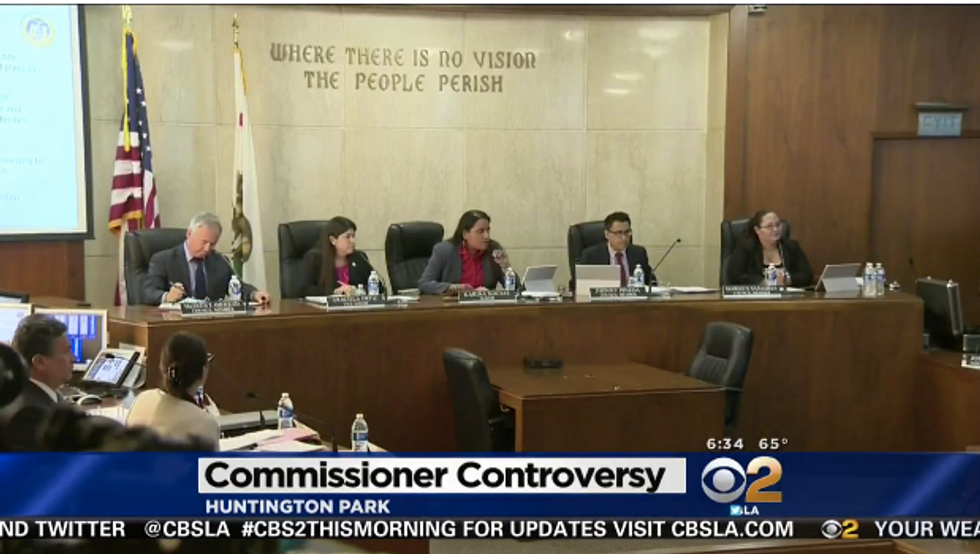 Image source: KCBS-TV
"We're sending the wrong message — you can be illegal and you can come and work for the city," one resident told KCBS.
But Pineda said he made a promise to voters, not to the two men, while he was on the campaign trail that he would create more opportunities for the illegal immigrants who live in the area. The councilman said he cleared the appointments with the city's attorney. Medina has a long history of volunteer work in the community, according to city officials.
"We need to make sure that we bring everyone together to the table here in Huntington Park so that we can make sure that we're sharing the same vision," Pineda said.
According to KCBS, the two appointees will not be paid, as they cannot receive federal money, and will also not be involved in any policymaking decisions. Zatarain will work with the parks and recreation commission, and Medina will work with the health and education commission. It is unclear what their tasks in the two commissions will be.
KCBS reported that the appointments will not be official until Medina and Zatarain pass a background check and are processed by the council. Mayor Karina Macias has said she supports the appointments.
(H/T: KCBS-TV)