A man claiming to be with the group Anonymous was captured on video cursing out a Texas state trooper and threatening to publish his address. The trooper shows unbelievable restraint and never loses his cool during the confrontation with the unruly man.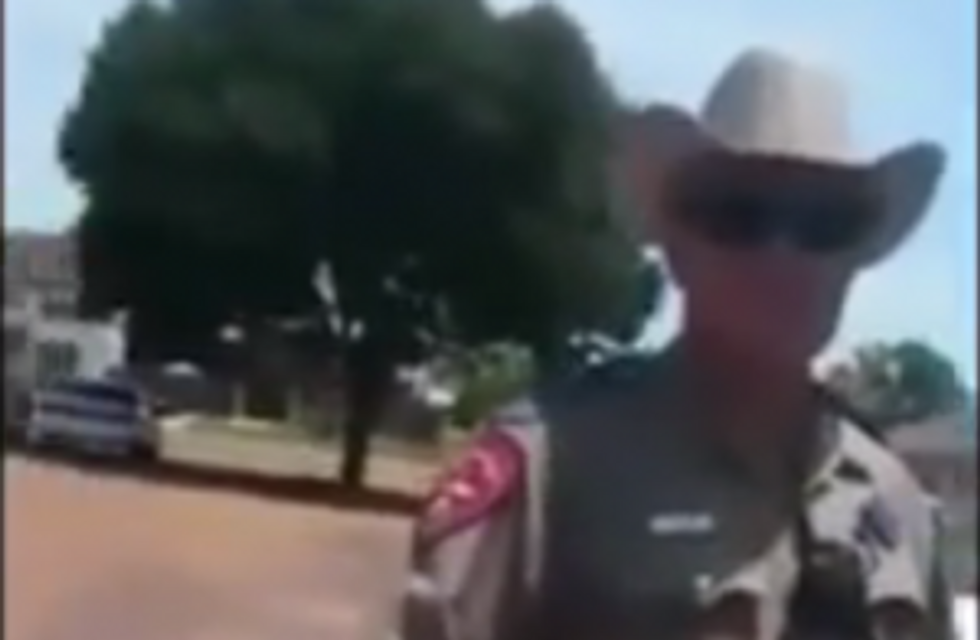 YouTube
As the officer attempted to talk to him and assess the situation, the man grew immediately combative.
"Now get the hell out of face! You are in my face," the man is heard saying on video. "You're violating me right now, and I'm going to call this tyranny and oppression here in about half a second — do you want something happening here?"
The man went on to ask the officer several times, "Do you know who I am?" He then claimed he was the "one from Anonymous that's bringing justice to this town." Later, he referenced the "Day of Rage" rally, which will reportedly take place in several cities on August 8.
"I'm the one speaking for Bland's family," he added, an apparent reference to the Sandra Bland, the woman who died in a jail cell in Waller County, Texas.
At one point, the officer told the man that he was not being detained.
"I'm making sense by telling you to get the f*** out of the way! What don't you not understand about that? Get the f*** out of here!" the man screamed.
At the end of the video, the man actually appears to threaten the cop.
"I will shoot and kill if you mess with me," he said. "It's my legal right. If you mess with me any further, I will shoot and kill to protect myself."
Though it's unclear where and when the video was recorded, the reference to "Bland's family" suggests it's recent footage.
The YouTube user who uploaded the video said he pulled the footage from Sandra Bland activist Scott Fare's "Waco Cop Block" YouTube page before he took it down. Fare was reportedly arrested on Wednesday morning after a car chase that left a deputy hurt.
Fare, 36, faces charges of aggravated assault on a public servant, evading arrest and making an abusive 911 call, KWTX-TV reported.
TheBlaze has reached out to the Texas Department of Public Safety for more information about the incident.
Watch the video below (Warning: strong language)
---